Eva Marcille's Baby Daddy Arrested For Domestic Violence After She Claims He Abused Her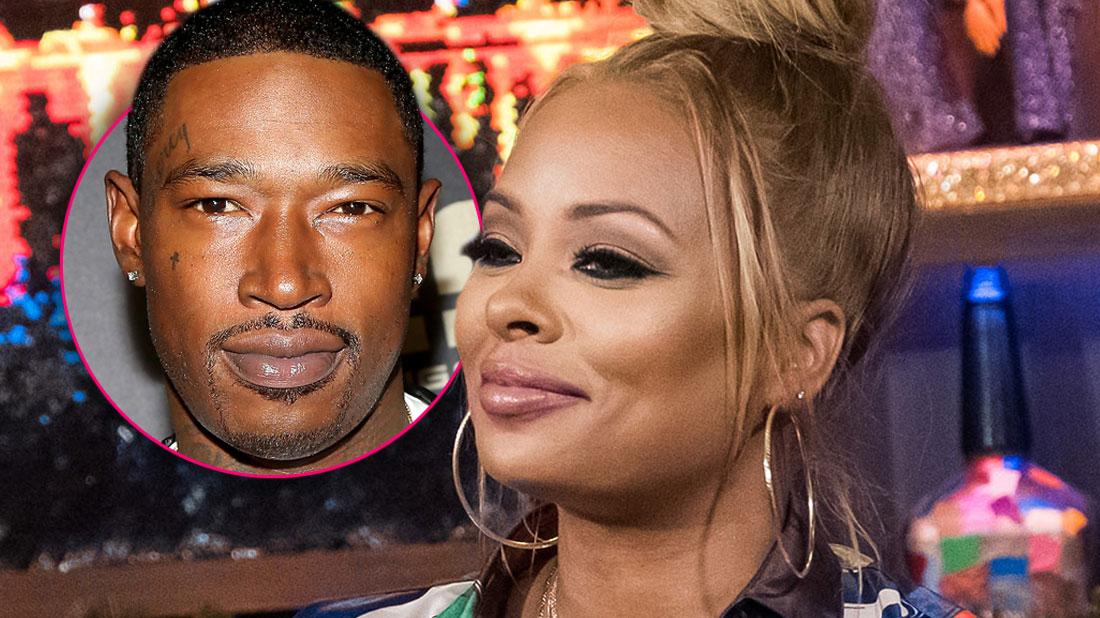 Days after Eva Marcille accused her ex Kevin McCall of stalking and abusing her, the troubled rapper was arrested for domestic violence.
McCall, 34, was taken into custody this Monday, April 15, in Los Angeles, and charged with one felony count of injuring a spouse of cohabitant, according to The Atlanta Black Star. He was released the next day after posting a $75,000 bond.
The incident took place on January 14, but it's unclear who is the other person involved. McCall is set to appear in court on April 30.
Article continues below advertisement
RadarOnline.com readers know Marcille, 34, addressed her relationship with her first baby daddy on a recent Real Housewives of Atlanta episode. Despite the fact that they share daughter Marley Rae, the reality star said she's taken multiple restraining orders against McCall, as he is constantly following her and making her feel unsafe.
"I still feel a sense of threat," said the America's Next Top Model alum. "I have had to move five times, and I still feel a sense of uneasiness. He's just so petty sometimes. I've walked outside of my balcony before and he's been standing in the dark. And it is the scariest feeling ever."
On the show, Marcille explained to the ladies why she and her new hubby, Michael Sterling, are constantly moving houses.
"Every time I move, he finds me," Marcille said. "Because of that, I live in multiple places. Safety is a priority for me."
McCall told reporters Marcille's allegations are not true, and she is simply looking for a dramatic storyline.