Britney Spears Reveals 'Stress' & 'Anxiety' In Shocking Video From Treatment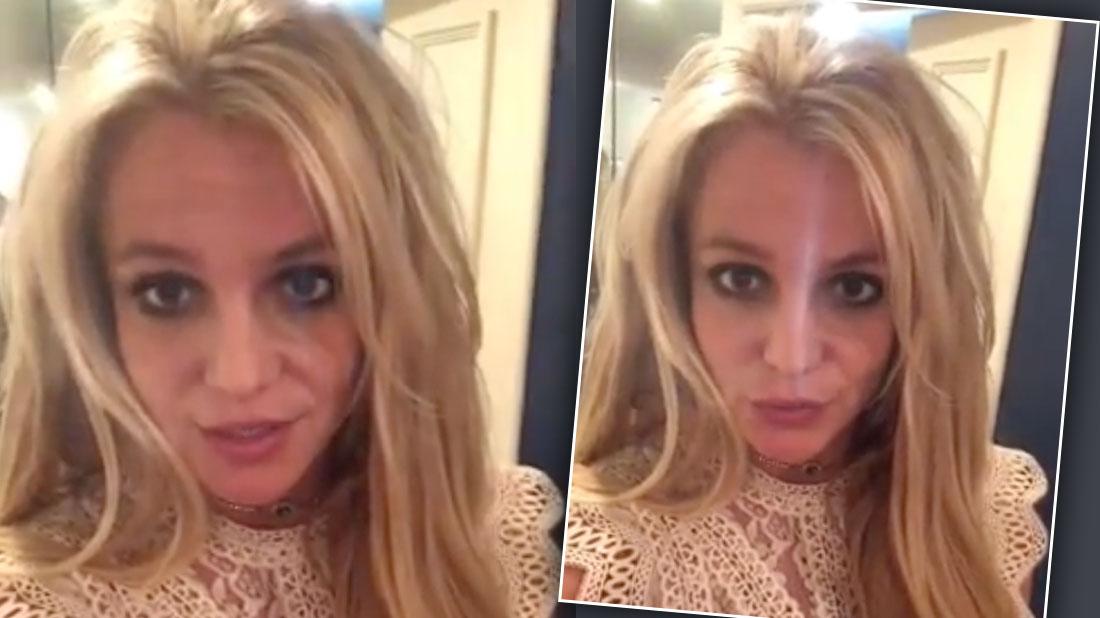 Britney Spears is responding to the wild rumors surrounding her condition, and giving fans an update on her health for the first time since she entered treatment last month.
Late on Tuesday, April 23, the "Circus" singer — who is still under the care of a mental health treatment center — shocked followers with a new Instagram video.
"Hi guys, just checking in with all of you who are concerned about me. All is well. My family has been going through a lot of stress and anxiety lately, so I just needed time to deal, but don't worry, I'll be back very soon," promised Spears, 37.
Article continues below advertisement
RadarOnline.com readers know the star was spotted looking dazed and disheveled on Easter Sunday when leaving a Beverly Hills hotel with boyfriend Sam Asghari.
Fans began to worry about her days before, however, when a conspiracy theory spread suggesting she was being kept in rehab against her will. This movement was led by the hashtag #FreeBritney, and in the singer's own words, it got "out of control."
"I wanted to say hi, because things that are being said have just gotten out of control!!! Wow!!! There's rumors, death threats to my family and my team, and just so many things crazy things being said. I am trying to take a moment for myself, but everything that's happening is just making it harder for me," Britney wrote in her Instagram caption.
Spears has been dealing with her beloved father Jamie Spears' declining health, which prompted her to take a break from her career.
Article continues below advertisement
As RadarOnline.com first reported, she also struggled to stabilize her medications, and checked into treatment voluntarily.
She also said emails circulating online slamming her father and inner circle were faked by her infamous former manager.
"Don't believe everything you read and hear. These fake emails everywhere were crafted by Sam Lutfi years ago... I did not write them. He was pretending to be me and communicating with my team with a fake email address," Spears continued.
Though the pop diva did not give any more details about her stay in the wellness center, her recovery, or her impending release, she assured fans she'll be just fine.
"My situation is unique, but I promise I'm doing what's best at this moment ??? You may not know this about me, but I am strong, and stand up for what I want! Your love and dedication is amazing, but what I need right now is a little bit of privacy to deal with all the hard things that life is throwing my way. If you could do that, I would be forever grateful. Love you," she concluded.