'It's Despicable!' Bill Cosby Claims Sexual Abuse Lawsuit Settled Without His Consent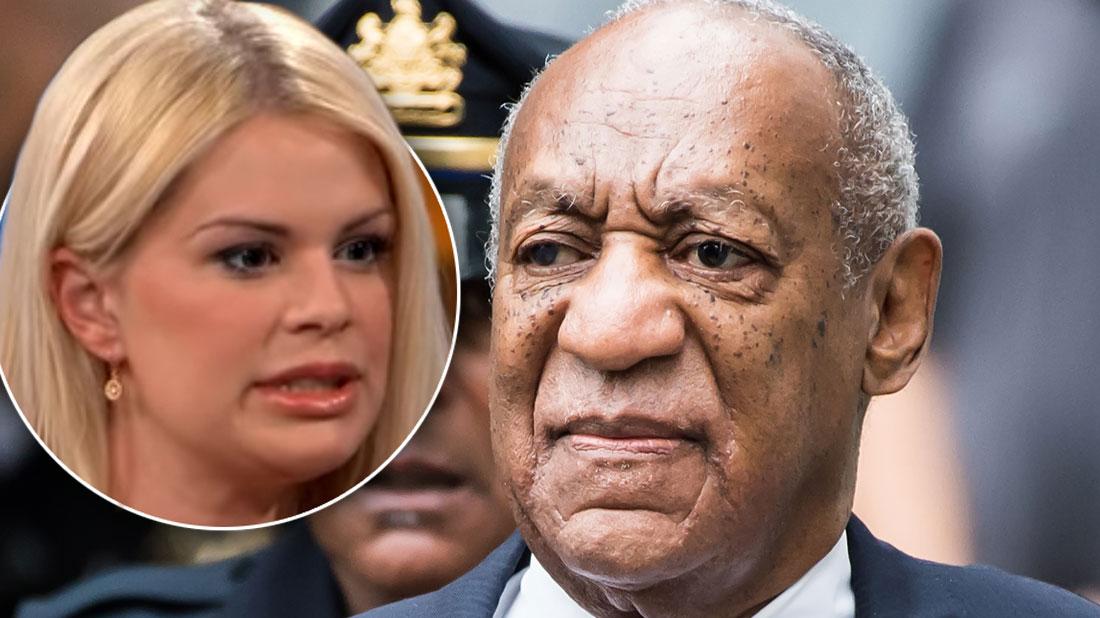 Bill Cosby's insurance company settled model Chloe Goins' sexual battery lawsuit against him — and the disgraced comedian is up in arms behind bars over the outcome. RadarOnline.com can reveal exclusive details on the court battle.
Andrew Wyatt, a spokesperson for Cosby, told Radar in a statement, "Yesterday, our legal team was informed that AIG decided to settle a frivolous lawsuit, which was made by Chloe Goins, over the objections of Mr. Cosby."
Article continues below advertisement
He continued that the insurance company ignored the fact that the Los Angeles District Attorney found that "there is no evidence to support" her claims against Cosby.
"Mr. Cosby's legal team provided medical records, which showed that Mr. Cosby had undergone eye surgery and was in New York, recuperating at his home, at the time of the alleged events," Wyatt said.
Cosby, who is currently serving a three to 10-year sentence for the drugging and sexual assault of Andrea Constand, added in the statement, "AIG's conduct is 'despicable' and I can only imagine how terribly they're treating their policyholders, who don't have my means and my resources. It was proven by the Los Angeles Police Department that I was not at the Playboy Mansion on the date in question, and was not in the State of California."
He continued to fire, "This woman's supposed friend confirmed that she made up this story by denying that they knew her Goins and, most importantly, denying that they visited the Playboy Mansion with her."
He claimed AIG acted "egregiously" by settling the lawsuit without his knowledge and/or consent.
"AIG continues to show they're complicit in this scheme to destroy me and my family," he said. "I encourage all of AIG's policyholders to drop this pathetic insurance company quickly, before they destroy you and your family. Ms. Goins's lawsuit never should have proceeded and I will still pursue my claims against her. "
Article continues below advertisement
In the civil case, Goins claimed the actor drugged and raped her at a Playboy mansion party in 2008.
As Radar reported, Cosby, 81, filed a motion on Monday, March 25 to bifurcate his statute-of-limitations defense, which means the argument will be heard separately before other issues.
He believes bifurcation is "appropriate," as the determination of whether the statute of limitations has run depends on factual issues, such as if he was a California resident between 2008 and 2016, if he was engaged in interstate commerce during that time, and more.
He claims these factual issues would be "quickly and easily established and will lead to an early resolution of this case."
Goins failed to file any complaint against Cosby until 2015, after the two and three year statute of limitations had run, the court papers claim.
But Goins fought back against Cosby. In court papers obtained from Los Angeles Superior Court, she filed a response to his motion to bifurcate discovery and trial on the statute of limitations defense on Thursday, April 4.
Article continues below advertisement
"Bifurcation would be inefficient in this matter, and the only reason Cosby's counsel seeks such a remedy is to avoid having Cosby testify about anything which may hinder his chances in his Pennsylvania criminal appeal," the filing read. "This is not a valid legal reason for bifurcation."
She claimed Cosby's legal team has "prevented, thwarted and delayed all efforts to obtain any discovery from Cosby."
In Cosby's response filed on April 10, he claimed Goins "falsely represents that Mr. Cosby and his counsel somehow failed to respond to Plaintiff's demands regarding his forthcoming deposition, wrongly suggesting that the bifurcation request is no more than an attempt to prevent that deposition from going forward."
No settlement has been filed with Los Angeles Superior Court.