Desperate Move! Bill Cosby Files To Dismiss Sexual Abuse Case Quickly, Blames Old Age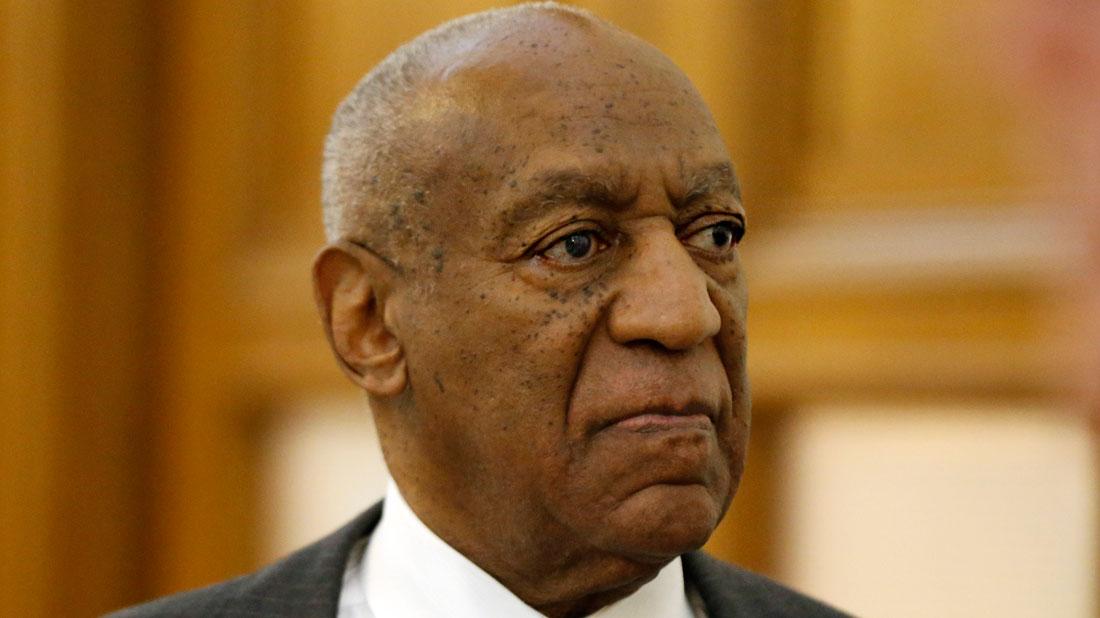 Bill Cosby is currently serving a three to 10-year prison sentence for the drugging and sexual assault of Andrea Constand– and he's making desperate attempts to ensure Chloe Goins's case against him is dismissed quickly. RadarOnline.com can exclusively reveal the disgraced comedian has filed a motion to have his statute-of-limitations defense litigated first.
In court papers obtained from Los Angeles Superior Court, Cosby, 81, filed a motion to bifurcate his statute-of-limitations defense, which means the argument will be heard separately before other issues.
Article continues below advertisement
As Radar reported, Goins claimed the actor drugged and raped her at a Playboy mansion party in 2008 in the civil case.
In the Monday, March 25 filing, Cosby claims two years have passed and he has yet to obtain a ruling regarding the merits of his statute-of-limitations defense. Although the Plaintiff was "content" with "taking no action in this litigation," she has recently expressed intent to take expansive discovery, which he believes would be rendered moot with his statute-of-limitations defense.
He believes bifurcation is "appropriate," as the determination of whether the statute of limitations have run depends on factual issues, such as if he was a California resident between 2008 and 2016, if he was engaged in interstate commerce during that time, and more.
He claims these factual issues would be "quickly and easily established and will lead to an early resolution of this case."
"Bifurcation will conserve party and judicial resources, which is particularly important in this case, given Mr. Cosby's age, the difficulties he faces in coordinating meetings with counsel, and the significant implications that discovery in this action may have on the constitutional rights that continue to attach to Mr. Cosby during the pendency of his criminal appeal," the court papers read. "Mr. Cosby therefore respectfully requests that the court grant the instant motion to bifurcate in its entirety."
Article continues below advertisement
The alleged incident dates back to 2008, which the filing claims is barred by the statute of limitations. Goins failed to file any complaint against Mr. Cosby until 2015, after the two and three year statute of limitations had run.
In February 2016, the Los Angeles District Attorney's Office declined to file charges because of the statute of limitations and because "there is no evidence to support the filing." Months later, she filed this action "falsely alleging that she was 'possibly at the age of minority' at the time of the alleged events, such that a longer statute of limitations might apply.'"
He also claims the Plaintiff seeking discovery could have "significant implications" for his pending appeal in the criminal action against him.
"Plaintiff has demonstrated her intent to engage in wide-ranging, expensive, and time-consuming discovery in the hopes of finding any evidence of Mr. Cosby attending any Playboy event in the year 2008, let alone attending the specific event on the specific date serving as the basis for Plaintiff's claims," the filing alleged. "Plaintiff's counsel has publicly expressed his intention to engage in discovery that goes far beyond the confines of this case, including searching for "cement-lined casket" containing tapes from the Playboy Mansion filed in the 1970s—decades before Plaintiff was even born."
A hearing is scheduled for April 17.