Utah Man Allegedly Slit Teens' Throats & Threw Bodies Down Mine Shaft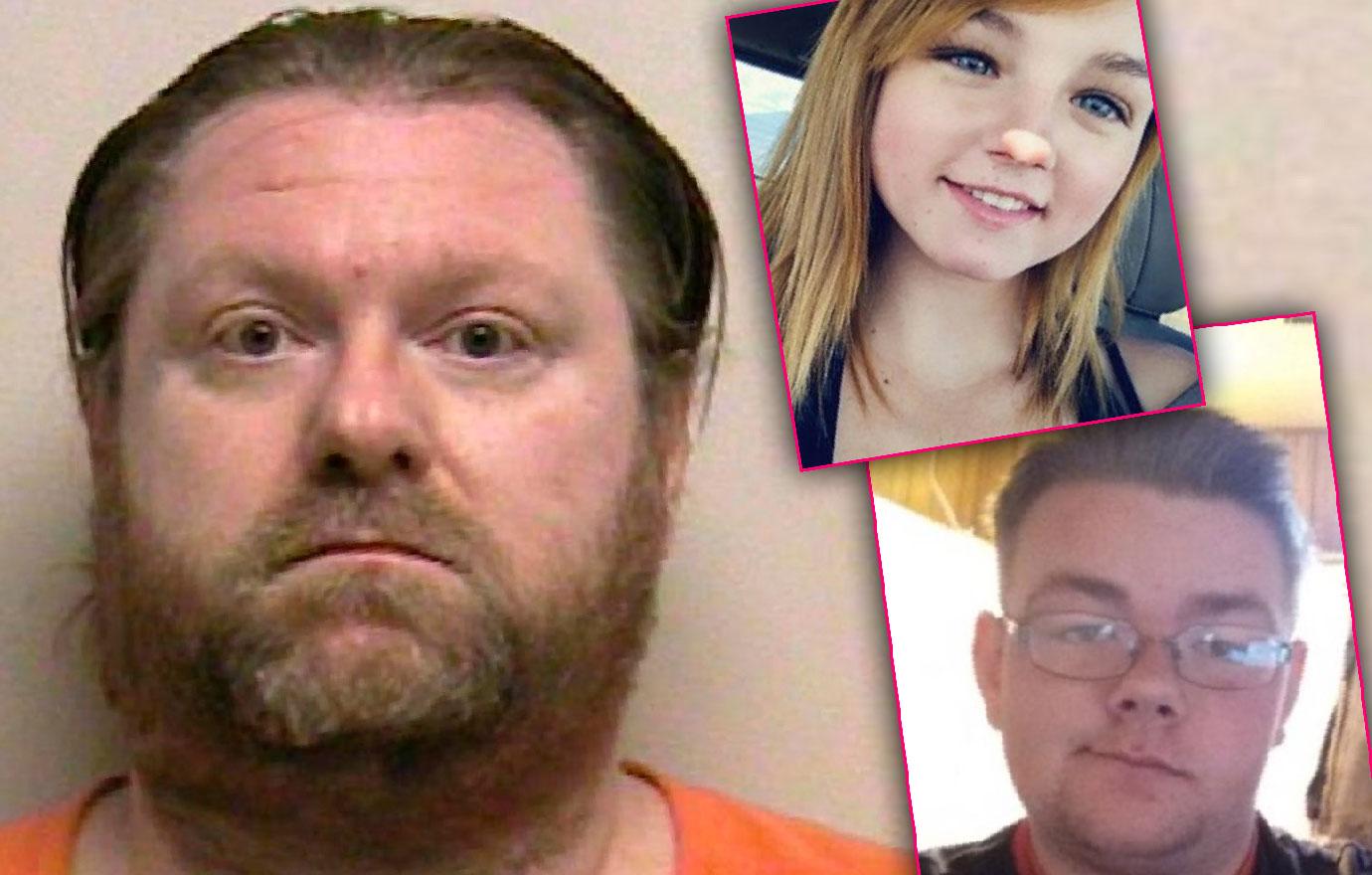 A Utah man is at the center of a horror murder case.
Jerrod Baum, 41, allegedly killed a teenage couple in a fit of jealous rage.
Authorities believe that he slit their throats before throwing their bodies down a deep mineshaft.
Chillingly, he reportedly told one victim "It's OK, darling," before he killed her.
The preliminary hearing in the case in Provo, Utah, she light on Baum's disturbed mind.
And his former girlfriend, Morgan Lewis, 35, painted a damning picture of him in court.
Article continues below advertisement
Baum, 41, is charged with two counts of aggravated murder and six other felonies for allegedly stabbing Riley Powell, 18, and his girlfriend Breylynne 'Breezy' Otteson, 17, in front of Lewis before throwing their bodies into a mineshaft on Dec. 30, 2017.
Baum allegedly made Otteson watch as he repeatedly stabbed her boyfriend according to authorities as they probed if there was enough evidence for him to stand trial on the charges.
He reportedly became furious when he found the teens hanging out with Lewis as he did not want her to be with other men.
His girlfriend claims Baum allegedly flew into a rage when he found her smoking marijuana with Powell and Otteson at their home in Mammoth back on December 29, 2018.
She alleges he then bound the teens up with duct tape and put them in Powell's Jeep before driving them all to the mine shaft in the Utah desert near Eureka.
Article continues below advertisement
He then allegedly ordered her and Otteson to get down on their knees in an "execution-style" pose. When Otteson started to cry, Baum asked Powell, if he could kiss her.
Baum then allegedly hit Powell and then repeatedly stabbed him with the knife before slitting his throat. As the boy fell down Baum allegedly waved to him and said, "Goodbye Riley".
Otteson begged Baum to spare her life, telling him she wouldn't tell a soul what she had just witnessed, Lewis testified.
Taking her in his arms, Baum held her and said sweetly, "It's OK, darling," and then slit her throat, Lewis alleged. He then allegedly threw both teens' bodies into the cavernous 1800-foot hole.
They landed on a ledge about 100 feet down, Lewis alleged.
She said: "He looked manic. He looked overjoyed. He's got this huge grin on his face like he's enjoying himself. He did later laugh about it and said that it was like lambs to the slaughter."
The teens were reported missing Jan. 2, 2018. Their bodies were recovered on March 28, based upon information from Lewis according to the local sheriff's office.
Lewis has been charged with obstructing justice in the case and is testifying against Baum as part of a plea deal. If he stands trial and is found guilty he could face the death penalty.
We pay for juicy info! Do you have a story for RadarOnline.com? Email us at tips@radaronline.com, or call us at (866) ON-RADAR (667-2327) any time, day or night.