Exclusive
Denied! Judge Refuses To Dismiss Josh Waring's Attempted Murder Case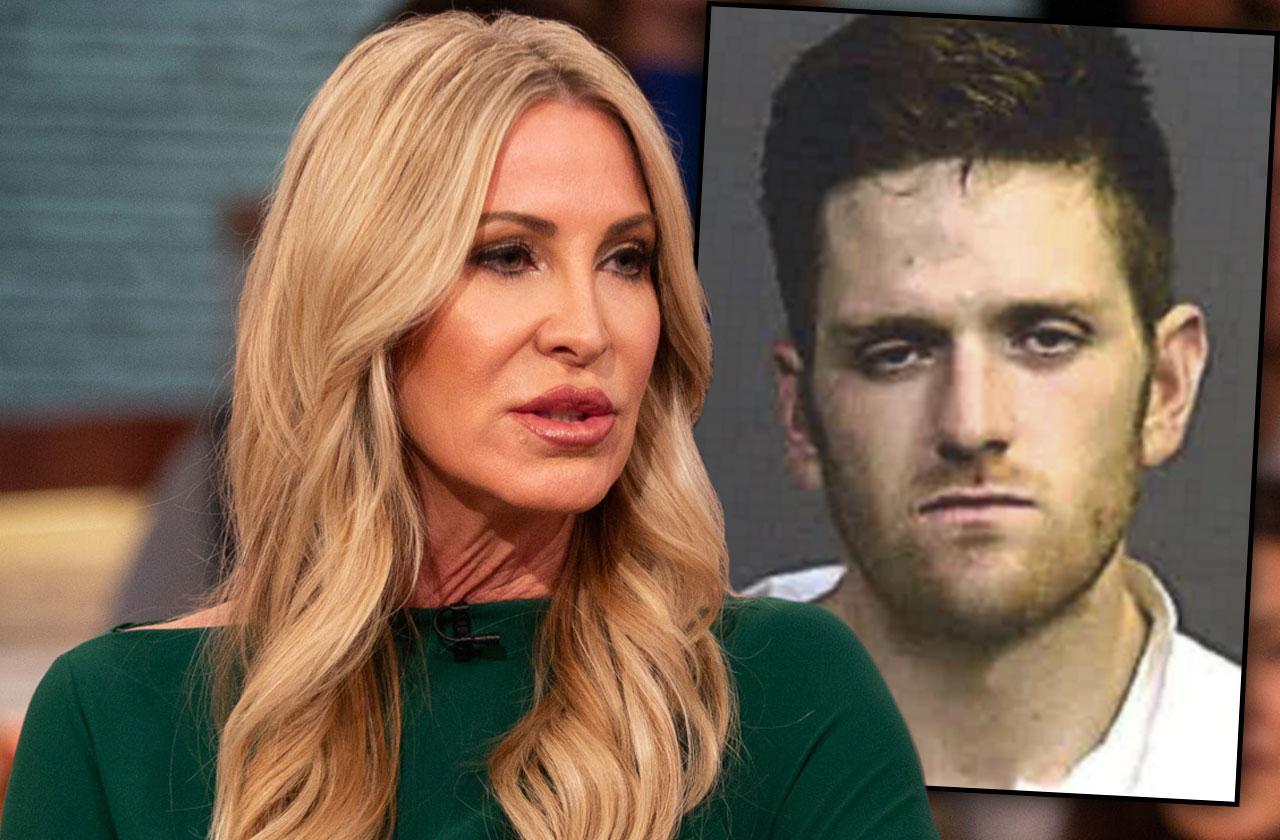 Josh Waring said he will "keep fighting" to prove his innocence and plans to file an appeal to a higher court after an Orange County judge on Friday denied his motion to dismiss his attempted murder case RadarOnline.com exclusively learned.
The son of former Housewives of Orange County star, Lauri Peterson, has been fighting to dismiss his case on his claims that Orange County Sheriff's jail staff, Costa Mesa Police investigators and prosecutors unlawfully accessed and listened to his privileged jail phone calls-- made when Waring was initially representing himself.
Article continues below advertisement
In an 18-page court ruling released on March 8, 2019, Judge Jonathan Fish said Waring's phone calls during the time when Waring was acting as his own attorney was not considered as privileged material.
While Waring and his attorney, Joel Garson, argued the phone calls accessed by law enforcement and prosecutors contained "work product" related to his defense, Fish said that privilege only covers "core" work product, which includes "any writing reflecting a defendant's impressions, conclusions, opinions, or legal research or theories. ... A conditional works product private does not apply in criminal cases," according to documents obtained by RadarOnline.com.
Fish added the state code "clearly defined that the communication between a client and a lawyer is just that. None of the conversations recorded while the defendant was in pro per involved an attorney."
Fish also said before Waring made any of those collect calls, a warning notification came on that stated the calls were being recorded.
Waring spoke with RadarOnline.com exclusively shortly after he received the judge's decision and sounded noticeably upset and frustrated. Waring maintains the phone calls he made while he was acting as his own attorney should have been kept private.
Article continues below advertisement
Waring said he had a court order that said certain calls he made would be kept private when he used his own jail pin code to make the collect calls. According to Waring, he was supposed to get two hours of unmonitored phone calls.
"I actually believed that it was going to be dismissed," Waring told RadarOnline.com.
"We worked our butts off for 14 months for this for nothing. I am just going to keep the fight up. ... I knew every call that come out of the jail is recorded, but I didn't think that they were going to listen to them. I definitely didn't think the Costa Mesa Police Department or the District Attorney's Office were going to listen to them. ... I have to trust that they were not going to monitor these calls."
In his ruling, Fish pointed out that Waring's case and his attorney, Joel Garson, uncovered other attorney-client privilege calls were being accessed erroneously in the Orange County Jail and maybe at other jails nationwide.
However, the judge still found the Costa Mesa detective on the case did not violate the law, and also found that prosecutors on the case acted legally and did not act unethically.
Article continues below advertisement
Waring told RadarOnline.com that he plans to file a writ and begin the process to appeal Fish's decision to a higher court. When asked if he would consider taking a plea agreement if prosecutors were to offer him one, Waring said: "It's hard to say. It would be really hard for me to plead guilty to something I didn't do. That would be really hard for my family., and it would disappoint me because we have such a strong case. ... I am going to keep up the fight to prove my innocence and I won't stop until I do that."
If convicted of the charges, Waring could be sentenced to life in prison. Waring has been in jail since June 2016 and is accused of attempting to kill Daniel Lopez, who was shot outside of a sober living home in Costa Mesa.
We pay for juicy info! Do you have a story for RadarOnline.com? Email us at tips@radaronline.com, or call us at 800-344-9598 any time, day or night.