Disgraced Roseanne Calls Women 'Hoes' In Shocking Attack On #MeToo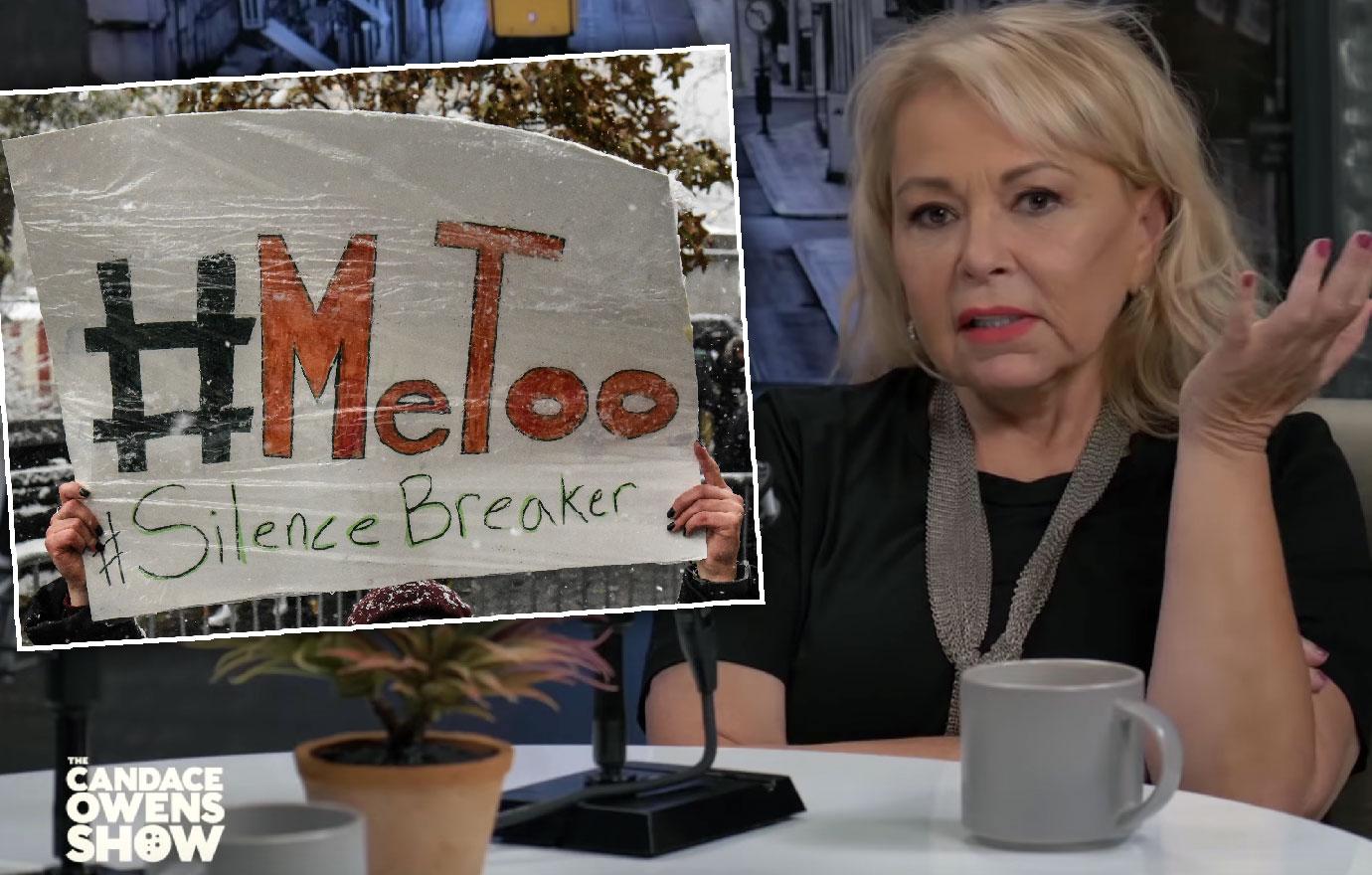 Shamed comic and actress Roseanne Barr has gone on a shocking new rant.
She slammed the #MeToo movement Sunday by calling accusers 'hoes' during an interview with Candace Owens.
Her remarks come after Barr was fired from ABC's Roseanne for a racist tweet in May 2018.
And she also launched a bizarre attack on Presidential candidate Kamala Harris.
"Look at Kamala Harris, who I call Kama Sutra Harris," Barr said in the interview.
Article continues below advertisement
But her main attack was targeted on the #MeToo movement which has millions of followers around the world.
"They were there in the room because they thought they were going to get a job 15 years ago. Cuz they're hoes," Barr told Owens as they discussed the movement.
Shockingly Barr, 66, said some of the women who were in men's hotel rooms at 3am are 'pretending that they didn't go to trade sexual favors for money'.
She continued mocking the victims of the movement by saying they stayed around in the hotel rooms because they thought they were going to get a job.
"Well you ain't nothing but a hoe. I know a hoe when I see one," Barr added.
The #MeToo movement was founded in 2006 by activist Tarana Burke, who started using the phrase to raise awareness of sexual abuse and assault.
It then became a worldwide movement in 2017 following the demise of men like Harvey Weinstein.
Article continues below advertisement
And Barr also rounded on Christine Blasey Ford, who publicly accused US judge Brett Kavanaugh of sexual misconduct.
"She should be in prison," Barr said.
She added that Ford used her 'white woman privilege' to rake in $1million from crowdfunding campaigns that supported her following her testimony.
Talking about California Democrat, Kamala Harris, she was equally scathing.
"We all know what she did… she slept her way to the bottom," she added.
Her comments referred to Harris' past relationship with former San Francisco Mayor Willie Brown.
However, it is her comments about the #MeToo movement that are sure to really anger millions of women around the world.
We pay for juicy info! Do you have a story for RadarOnline.com? Email us at tips@radaronline.com, or call us at (866) ON-RADAR (667-2327) any time, day or night.