Free At Last? Judge To Finally Rule On Josh Waring's Attempted Murder Charges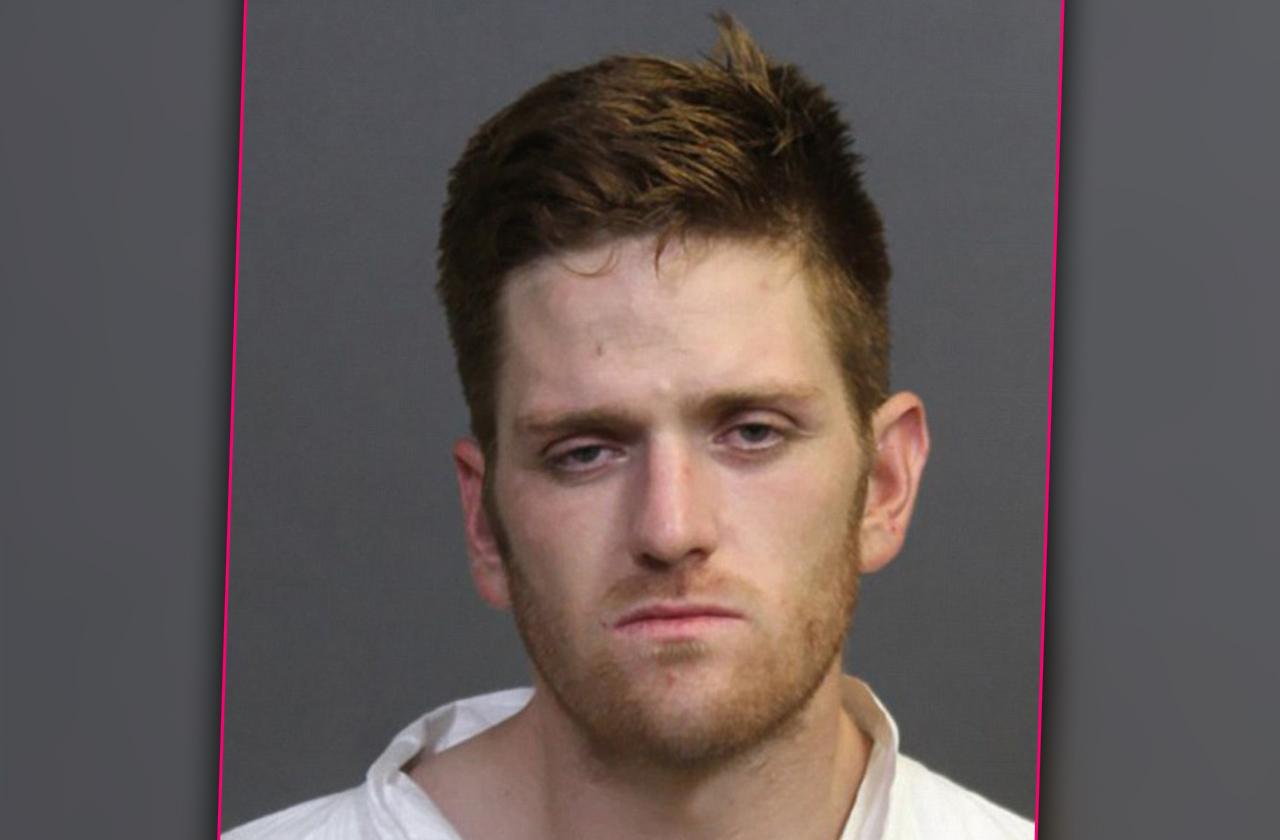 Josh Waring could learn as early as tomorrow whether or not he will be a free man, as an Orange County judge considers all of the evidence regarding the ex-reality T.V. star's motion to dismiss his attempted murder charges, RadarOnline.com can exclusively reveal.
Waring, 29, has been in jail for nearly three years fighting serious felony charges in connection to a June 20, 2016 shooting outside of a sober living home that left one man, Daniel Lopez, seriously injured.
Article continues below advertisement
Dressed in Orange County jail garb, the son of former Real Housewives of Orange County star, Lauri Peterson, sat quietly in court on Thursday, March 7, 2019 as he listened to the proceedings on his motion to dismiss the case.
Peterson, who was in the audience, smiled at her son as he was ushered in and out of the courtroom by bailiffs during a break.
After taking testimony from Prosecutor Cynthia Nichols for about an hour on whether or not she listened to privileged phone calls between Waring and his former attorney, Judge Jonathan Fish said he would make a ruling the next day concerning Waring's motion to dismiss the case.
If the judge approves the motion, Waring's three counts of attempted murder would be dropped. If the judge rules against Waring's motion, the jury trial would begin next week. Waring could face multiple life sentences if convicted. He has pleaded not guilty to the charges.
Waring's trial has been on hold after his attorney, Joel Garson, subpoenaed call records that showed Orange County Sheriff's Department staff accessed Waring's privileged jail phone calls, including some between the reality T.V. star and his former attorney and when Waring was representing himself.
Article continues below advertisement
On Thursday, Nichols testified she did not listen to three-way calls between Waring, his attorney, and a third individual who made the connecting calls.
Nichols said the discs that contained hundreds of Waring's jail phone calls were labeled, but the prosecutor said the recordings were not necessarily in chronological order when she actually listened.
Nichols said she did not have the report written by detective that provided the dates of the recordings. The prosecutors said she would sometimes play the jail recordings "in the background" over the Thanksgiving holiday, but insisted she did not listen to any of Waring's calls with his attorney.
"I never heard a phone call where a lawyer picked up," Nichols testified.
After Thursday's hearing, Peterson said he did not feel confident of her son's chances to get his case dismissed. She said members of the prosecutorial team already listened to phone calls between her and her son when he was initially acting as his own attorney.
"He was trapped in a jail cell acting as his own attorney at first, so I was his avenue for research," Peterson told RadarOnline.com after Thursday's hearing. "I made copies, I did motions. I did everything a legal aid would do, and they listened to those calls where Josh and I spoke about his defense strategy. I would consider that work product. Like I've always said, they were given every opportunity to know how Josh was going to run his defense ... and that's not fair."