Legal Twist! Ex-'RHOC' Star Josh Waring Begs Judge To Let Him Go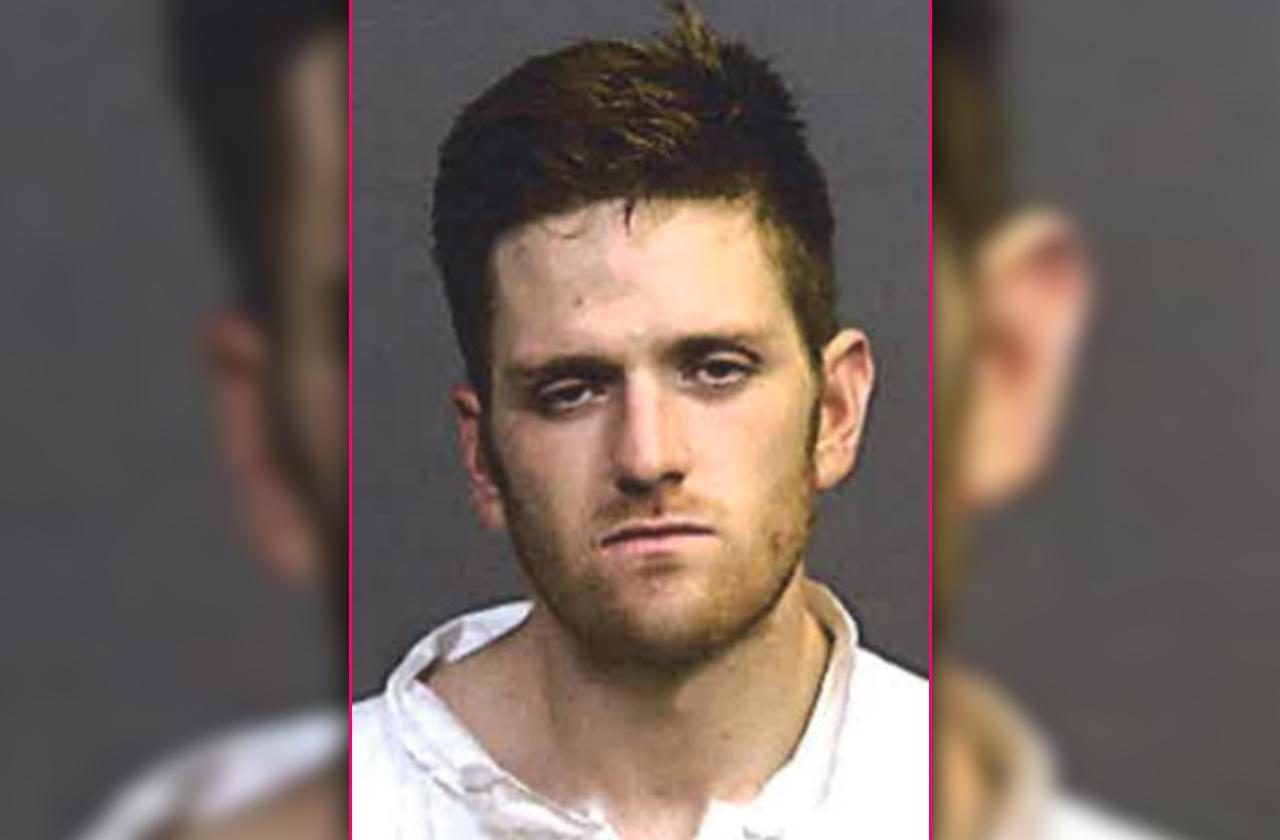 Josh Waring is begging a judge to drop attempted murder charges against him because he claims prosecutors and investigators allegedly listened in on his privileged jail phone calls, RadarOnline.com is exclusively reporting.
The son of former Real Housewives of Orange County star Lauri Peterson appeared in court on Tuesday, Feb. 19 on his motion to dismiss charges against him in connection to a June 20, 2016 shooting outside of a sober living home in Costa Mesa where a man named Daniel Lopez was seriously injured. Waring, 30, who is facing three counts of attempted murder and other charges, could face multiple life sentences if convicted. He has pleaded not guilty to the charges.
Article continues below advertisement
Waring's attorney, Joel Garson, told the judge that Prosecutor Cynthia Nichols listened to "a huge batch of calls" where Waring discussed his defense strategy with family and friends when he was representing himself. Garson also said detectives listened to calls Waring made to a public defender.
In the motion to dismiss, Garson said the practice of monitoring privileged phone calls has been going on for years, and alleges Orange County Sheriff's jail staff have been handing over jail recordings to various police agencies and prosecutors, who are then tasked with building a case against the defendants.
In the affidavit, Garson called Deputy District Attorney Aleta Bryant the "Bill Belichick" of the Orange County D.A.'s Office, and said Bryant approved the access to Waring's privileged phone calls. Garson said he alerted Bryant of the phone call breech at least twice, but the practice didn't stop.
"She knew it was continuing to happen." Garson said in court.
In his argument, Prosecutor John Maxfield said prosecutor Nichols and investigators did not listen to Waring's phone calls until well after the preliminary hearing, so therefore the jail recordings had "no value in real time." Maxfield added there is nothing to suggest and "certainly no evidence" that Bryant was trying to undermine Waring's case.
Article continues below advertisement
Maxfield added it was up to defendants to alert jail staff which phone numbers should be on their list of numbers that should not be recorded. These unmonitored calls have to be related to the case, the prosecutor said.
"It's really incumbent upon the defendant ... to say, 'I need to make these calls private because they are related to my case,'" Maxfield said. "Otherwise, the Sheriff's Department will be placed in an awkward position that they will allow complete unmonitored calls if you are pro per."
Judge Jonathan Fish said he would provide his ruling on Waring's motion to dismiss the case by Feb. 26. If the judge approves Waring's motion, he would be ordered to return to court where they would then discuss his discharge from jail.
If the motion is denied, Waring will return to court for trial on March 12.
As readers know, Waring's attempted murder trial was placed on hold after Waring and Garson subpoenaed call records that showed Orange County Sheriff Department staff listened to Waring's calls. RadarOnline.com exclusively revealed court documents that showed Sheriff's Department accessed 58 out of 1,078 calls that were allegedly improperly recorded.
Article continues below advertisement
In July 2018, Orange County Sheriff's officials initially said the breech was due to technical error, but a separate hearing on the issue reveled the glitch was caused by "human error," according to officials from the third-party vendor, GTL, which is responsible for monitoring calls from the county jail.
In August 2018, Orange County supervisors ordered an investigation into the revelations that more than 1,000 privileged phone calls between inmates and their attorneys, and inmates representing themselves, were improperly recorded over a three-year period.
After Tuesday's hearing, Garson said phone access for inmates who represent themselves has drastically changed since the breech was revealed. Garson claims there is now only one phone used by pro per inmates, who have to tell a deputy the private number they would like to call.
Inmates also can no longer make calls to one individual, who would then connect another caller on the line.
In the past, inmates had up to two hours for unmonitored calls, Garson said.
We pay for juicy info! Do you have a story for RadarOnline.com? Email us at tips@radaronline.com, or call us at (866) ON-RADAR (667-2327) any time, day or night.