Cops Admit To Allegedly Recording Ex 'RHOC' Star Josh Warning's Jailhouse Phone Calls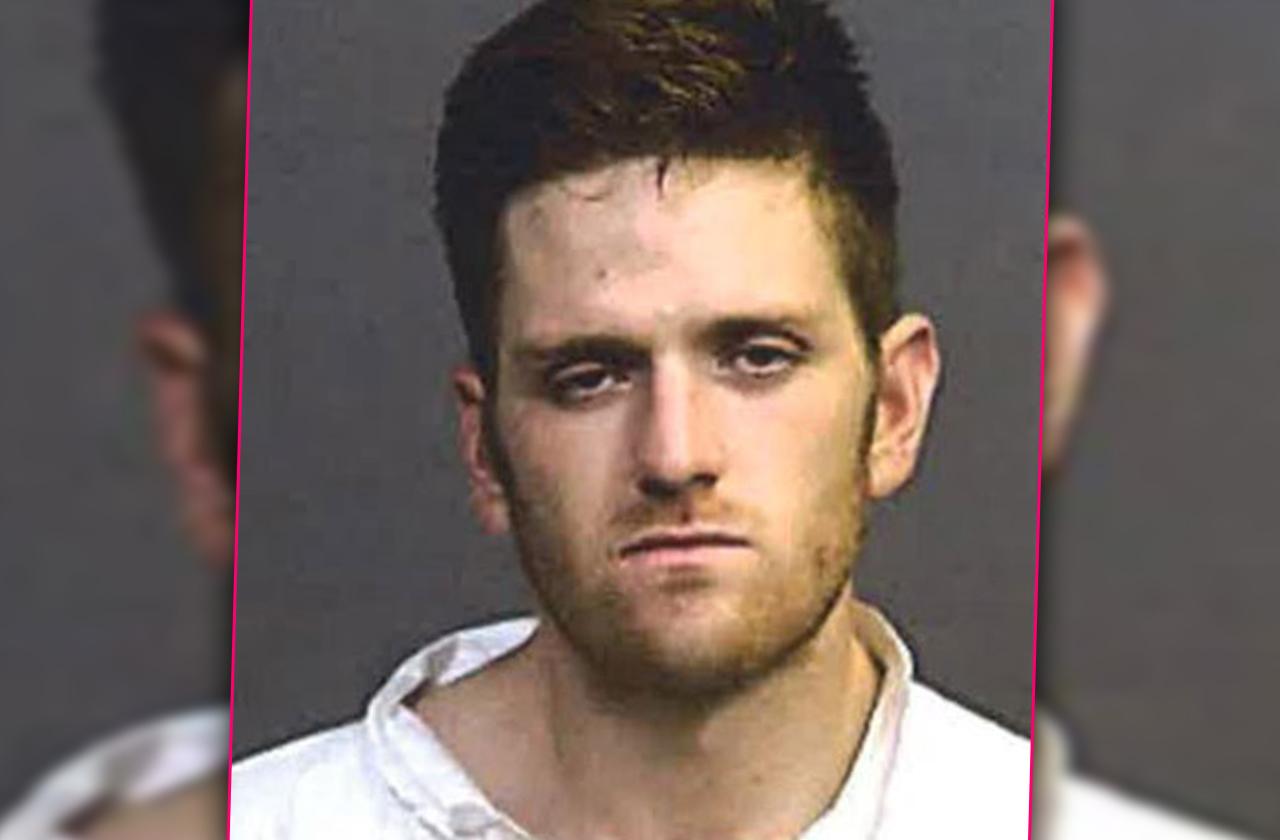 Private jail phone calls between Josh Waring and his public defender were accessed by Orange County jail staff, and now the reality T.V. star's attorney believes police could have obtained privileged information related to Waring's attempted murder case, RadarOnline.com has exclusively learned.
Former Real Housewives of Orange County star Lauri Peterson's son Waring has been in jail since June 20, 2016, and is accused of attempting to kill Daniel Lopez, 35, who was shot outside a sober living home in Costa Mesa. Waring has pleaded not guilty to the charges.
Article continues below advertisement
As RadarOnline.com previously reported, the company that facilitates jailhouse calls admitted they had recorded calls that were on inmates' "Do Not Record" list and Waring's attorney told RadarOnline.com that the Orange County Sheriff's officials told him two of Waring's phone calls with his previous attorney were recorded.
"I'm not even surprised given everything that has shaped so far," Waring's lawyer Joel Garson said in an exclusive interview with RadarOnline.com. "I'm still waiting to see if those are the only phone calls that were recorded because I now don't trust that those are the only two. The Sheriffs haven't provided me with a copy, but we will keep digging until we get to the bottom of this."
Orange County Sheriff's officials said two of Waring's phone conversations in October 2016 with his then-public defender were recorded, downloaded and copied to a CD, according to Garson.
Phone conversations with defendants and their attorneys are protected by law under attorney-client privilege and should be included on a "Do Not Record" list maintained by the Sheriff's jail staff.
Waring's attorney Garson told RadarOnline.com he is still waiting to obtain other jail recordings and disks that are under the possession of Costa Mesa Police, which was the agency that arrested Waring in 2016. Garson said police have told him that at least one of the disks is missing.
Article continues below advertisement
"It's a little fishy," Garson told RadarOnline.com.
"What happened to those disks? For some reason, those calls between Josh and the public defender are missing, even though the list that we got from the Sheriff's says they were recorded and copied to a disk."
The revelation of the breech came to a head this week after it was revealed in court that Waring and other inmates' "Do Not Record" calls were possibly accessed.
RadarOnline.com exclusively revealed the bombshell court documents that showed the Sheriff's Department staff accessed 58 of 1,070 calls that were allegedly improperly recorded.
The calls were then listened to 87 times by Sheriff's Department staff according to testimony in Waring's hearing in Orange County this week.
Greg Boston, director of inmate services at the Orange County jail, testified vendor GTL (Global Tel Link Corp.) informed his staff last month that a software upgrade in 2015 possibly caused the glitch in the jail recording system.
Article continues below advertisement
In a July 27, 2018 letter written by Darren Wallace, Executive VP of GTL, and addressed to Orange County Sheriff Sandra Hutchens, the situation was revealed.
"After conducting research, we have determined that the Sheriff's Department staff, and in certain circumstances GTL for investigative or technical purposes, accessed 58 of those 1,070 recorded calls a total of 87 times," a letter from the company exclusively obtained by RadarOnline.com revealed.
The breech could mean the dismissal of pending cases such as Waring's or even the reversal of
convictions in other serious cases.
The revelation that privileged conversations were recorded, downloaded and accessed by law enforcement has caused county officials and the Ventura County Sheriff's Department to scramble with damage control measures.
In a statement to RadarOnline.com, Orange County Sheriff's Sandra Hutchens said she was only made aware of the breech in June 2018:
Article continues below advertisement
"Since that time, I have discovered the scope of the technical error that occurred during an upgrade resulted in the recording of 1,079 inmate telephone calls to numbers that should have been designated as 'do not record.' Although each call was prefaced with a warning that calls were 'subject to monitoring and recording' we know that these calls never should have been recorded by GTL. The (Orange County Sheriff's Department) staff immediately directed GTL to correct the issue."
Hutchins continued: "Prior to June 2018, we had received no notice from GTL that this was an issue. We rely on many third-party vendors to provide vital services to our Department. It is my expectation that the vendors comply with the requirements of the contracts they agree to, and that they meet the requirements of those contracts. I am deeply disappointed that this technical glitch by GTL occurred and concerned about the serious consequences it may bring. I intend to request that the County of Orange Office of Independent Review look into this issue. In addition, the Sheriff's Department is looking to review the terms of our agreement with GTL, considering action for breach of contract and taking into serious consideration our options for providing inmate telephone services."
Article continues below advertisement
Michelle Van Der Linden, spokeswoman for the Orange County District Attorney's Office, told RadarOnline.com they are also looking into the matter.
"The first time our office became aware of this matter was this week when the OCSD employee testified about it in court," Van Der Linden said. "It is our understanding that the OCSD is looking into the matter further to better understand the scope of the issue and will be providing more detail to the court. We will review that information and any impacts it may have. The OCDA is committed to taking any and all appropriate discovery related actions, on all impacted cases, depending on the information received from OCSD."
We pay for juicy info! Do you have a story for RadarOnline.com? Email us at tips@radaronline.com, or call us at (866) ON-RADAR (667-2327) any time, day or night.