Shocking Breach: Cops May Have Secretly Listened To 'RHOC' Star Josh Waring In Jail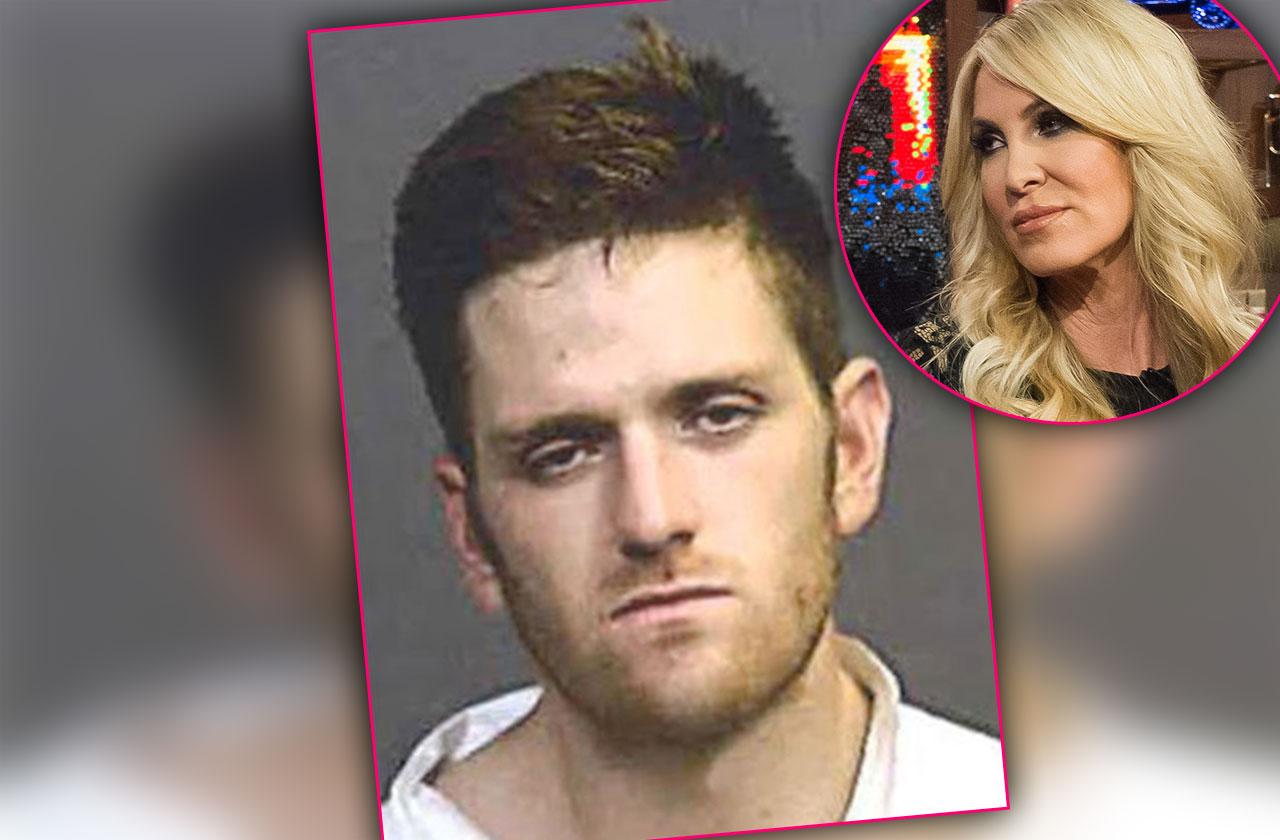 Josh Waring, the son of former The Real Housewives of Orange County star Lauri Peterson, could have a huge break in his fight to throw out his attempted murder case.
Stunning court testimony this week revealed privileged conversations between inmates and their attorneys may have been unlawfully accessed by Sheriff's officials for at least the past three years, RadarOnline.com can exclusively report.
Article continues below advertisement
These recordings and calls could include Waring's conversations with his attorney, Joel Garson, and other private conversations when Waring was representing himself.
Waring, 29, has been in jail since June 20, 2016, and is accused of attempting to kill Daniel Lopez, 35, who was shot outside a sober living home in Costa Mesa.
Waring has pleaded not guilty to the charges. Since his arrest, he has alleged police have targeted him, and also claimed he has been mistreated by deputies in jail as retaliation for speaking up against the alleged incidents.
According to bombshell court documents obtained exclusively by Radar, the vendor in charge of maintaining and distributing the jail recordings, Virginia-based Global Tel Link Corp., recorded these privileged conversations, and some were then accessed by law enforcement officials or GTL staff.
In a July 27, 2018 letter written by Darren Wallace, Executive VP of GTL, and addressed to to Orange County Sheriff Sandra Hutchens, Wallace wrote, "After conducting research, we have determined that the Sheriff's Department staff, and in certain circumstances GTL for investigative or technical purposes, accessed 58 of those 1,070 recorded calls a total of 87 times."
Article continues below advertisement
Garson said it is "alarming" that these phone numbers from inmates' "Do Not Record" list were breached, and he is concerned about the possible fallout.
"If it is shown that these phones calls that were listened were in fact heard by the District Attorney's Office or by other police agencies, it could have the effect of unraveling many cases —likely very serious cases — and cause the reversal of convictions and the dismissal of pending cases," Garson said. "It will also cause even more distrust of the Orange County Sheriff's Department."
This week, Greg Boston, director of inmate services at the Orange County jail, testified vendor GTL informed his staff last month that a software upgrade in 2015 possibly caused the glitch in the jail recording system. Boston also testified his staff cannot go back before 2015 to obtain the list of phone numbers that were recorded and accessed by law enforcement.
When asked by Garson if he knew about the "Do Not Record" list before Waring's case started in February, Boston replied, "I didn't even know about this case. No."
Article continues below advertisement
After the breach was revealed, Boston said, "I think we tried to figure out how to get them back into the system, so they're not recordable or accessible by anyone … moving forward."
Boston said the privileged phone numbers are now blocked, but only after one of his staff members last month was called to testify about Waring's "Do No Record" list.
However, when asked by Senior Deputy District Attorney Cynthia Nichols if any efforts have been made by the Orange County Sheriff's Department to contact the attorneys whose phone numbers were compromised, Boston replied, "Not to my knowledge."
"Well, who is doing that?" Nichols asked Boston. "Who is going to do that?"
Boston replied, "I think we're trying to make sure that that list is true and correct. I think we're trying to understand is this in total before they decide how they're going to look at that. They also need to look at those numbers and who those attorneys are. So, I think someone is looking at that entire process."
When asked if any efforts were made to contact the Orange County District Attorney's and Orange County Public Defender's offices concerning the recording of these privileged calls, Boston replied, "Not to my knowledge."
Article continues below advertisement
Nichols on Monday asked to continue the proceedings to another day and said she plans to subpoena for the "Do Not Record" list herself. The judge then ordered the county and the Sheriff's Department to provide the list to prosecutors.
Boston also testified that out of the 1,028 calls or so, about 30 were "accessed," which means someone listened to the recordings from a computer terminal or copied the recording onto a disk.
Waring is scheduled to appear back in court for another hearing next week.
We pay for juicy info! Do you have a story for RadarOnline.com? Email us at tips@radaronline.com, or call us at 800-344-9598 any time, day or night.