Arrested! Former 'RHOC' Star Lauri Peterson's Son Suspected Of Attempted Murder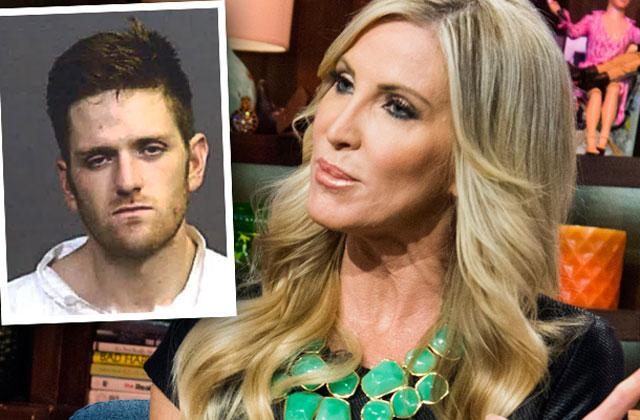 Former Real Housewives of Orange County star Lauri Peterson's troubled son has been put behind bars again — but this time, on suspicion of attempted murder.
Joshua Waring was chased and arrested by police in Santa Ana on Monday, following the shooting of a man in Costa Mesa.
Police purport that the 27-year-old shot a 35-year-old man in the lower torso at approximately 2:30 a.m. at the man's home on Babb Street, The Los Angeles Times reports.
Article continues below advertisement
"Apparently there had been a previous confrontation between Waring and the occupants of that residence earlier, and he had returned," Costa Mesa police Lt. Paul Beckman said.
When cops arrived to the scene Warings had allegedly already taken off in a stolen BMW SUV. Eight hours later, he crashed mid-pursuit, escaping on foot and hiding in a local business.
"After a brief standoff, he surrendered without further incident to the Santa Ana police," Costa Mesa police said in a news release.
The victim, who is currently being treated for serious injuries in Orange County Global Medical Center, is expected to live.
Of course, Waring is no stranger to law enforcement. As RadarOnline.com exclusively reported in February 2015, he was arrested for shoplifting and possession of meth paraphernalia in a wild brawl with cops, which was caught on camera.
Now, he's in even more trouble.
Waring was arrested on suspicion of attempted murder, vehicle theft, felony evading police, hit-and-run and assault and battery. His bail was set at $1 million, police said.