Vicki Gunvalson Is A 'Hypocrite!' Lauri Peterson Slams Her Over Threesome Scandal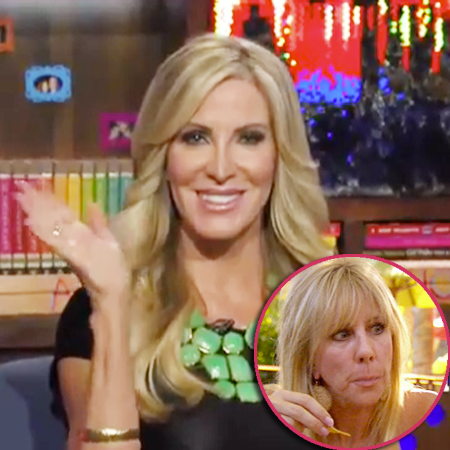 Article continues below advertisement
"I'd heard the rumors that there was a conflict. Vicki had called her out on infidelity," Lauri said about Vicki's strife with her co-star Gretchen Rossi.
Lauri said that she felt like Vicki was not being fair in her criticism of Gretchen.
"I'm not criticizing Vicki for having indiscretions. When I know what I know and she knows what she's done how do you call someone else out on the very same thing you're doing?" she asked.
On the most recent episode of the hit Bravo show Vicki unleashed hell against the accusations, yelling "You're filthy Lauri, shame on you!" to her nemesis.
Lauri said Vicki should have kept her mouth shut and that's why she defended Gretchen. "You leave it alone. I felt like I needed to back her up."
She also said that Vicki wasn't being truthful about the situation.
"That's not ironic but 'hypocrite,'" Lauri said about Vicki.
The Real Housewives of Orange County airs Mondays at 9/8c on Bravo and Watch What Happens Live airs nightly.