Silenced! Lori Loughlin Banned From Discussing College Admissions Scam With Felicity Huffman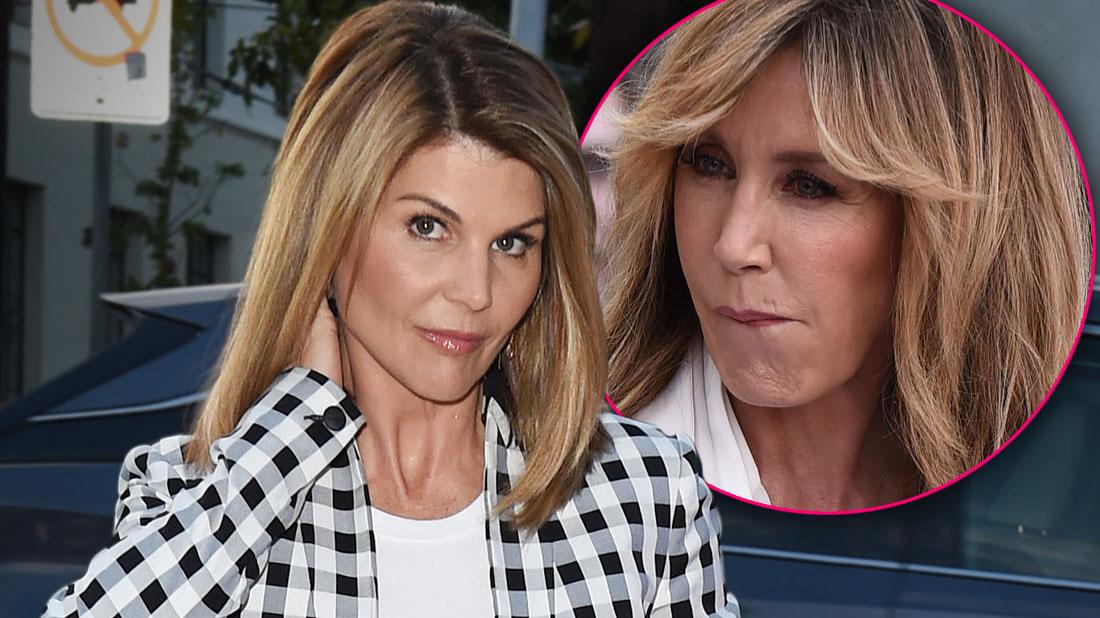 Lori Loughlin and Felicity Huffman have been dealing with the aftermath of their alleged involvement in the college admissions scandal – but the actresses are unable to confide in each other. RadarOnline.com can exclusively reveal Loughlin has been ordered to avoid contact with the actress.
In court papers obtained from the United States District Court for the Central District of California, Loughlin, 54, must follow conditions of her release.
Article continues below advertisement
As RadarOnline.com readers know, Loughlin and her fashion designer husband Mossimo Giannulli were charged with conspiracy to commit mail fraud after allegedly agreeing to pay $500,000 in bribes to have their two daughters accepted to UCLA. Their daughters were allegedly accepted as recruited crew coxswains, even though they did not participate in crew.
She was arrested and released from jail on $1 million bond.
According to the court docs, the Fuller House actress must "avoid all contact, directly or indirectly (including by any electronic means) with any person who is a known victim or witness in the subject investigation or prosecution."
Her two daughters are excluded.
She has also been ordered to "avoid all contact, directly or indirectly (including by any electronic means), with any known co-defendants except in the presence of counsel."
Article continues below advertisement
She is allowed to contact co-defendant and husband Mossimo Giannulli without her counsel present.
Loughlin must submit to pretrial services agency supervision.
Travel is restricted to Continental United States and Province of British Columbia.
"Defendant must inform pretrial services of travel plans to British Columbia and provide proof/travel itinerary if requested," the court papers read.
Loughlin is not allowed to relocate without prior permission from supervising agency.
She must surrender all passports and travel documents no later than December 2019.
As for the Desperate Housewives star, she allegedly paid a proctor $15,000 to take their older daughter's SAT exam.