All Or Nothing! Vicki Gunvalson Must Deliver Engagement To Be Full-Time Housewife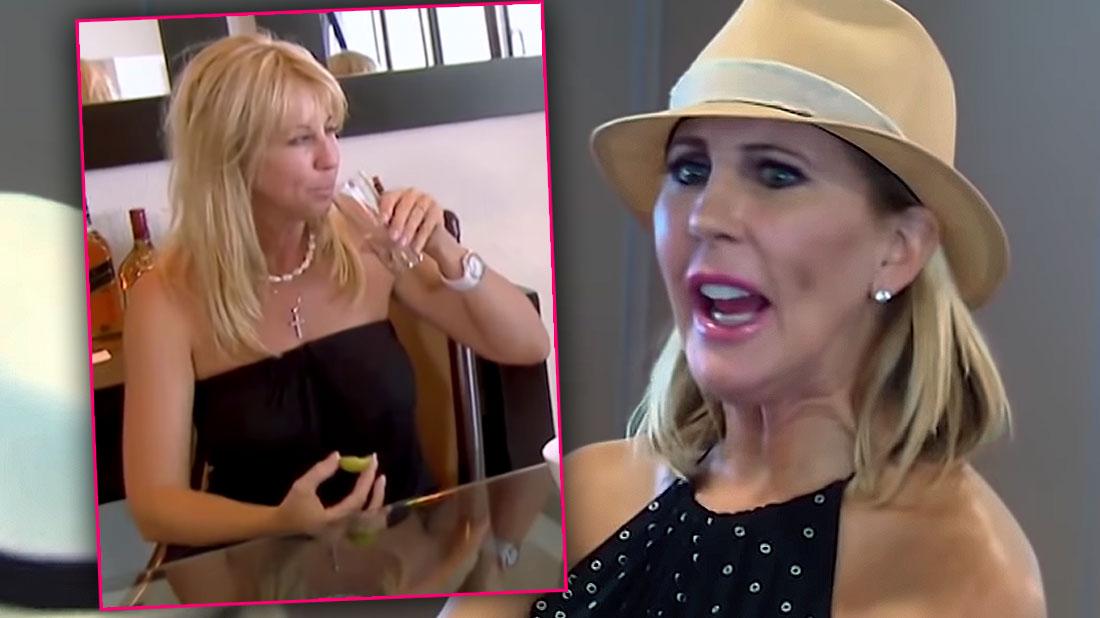 The OG from the OC is on overload this season!
Vicki Gunvalson is doing her best to convince The Real Housewives of Orange County producers that she deserves full-time status in the only way she knows how – by whooping it up!
Sources close to the OG from the OC exclusively revealed to RadarOnline.com that Vicki is desperately trying to be an ever-present fixture on the show after she was demoted to a friend.
Article continues below advertisement
"Vicki is trying so hard this season," the insider snitched to RadarOnline.com. "She's 'whooping it up' as much as she can. She never has an off day and is up for anything that gets thrown her way."
But it was her marital status that was the golden ticket on RHOC. RadarOnline.com learned that execs were fearful she wasn't going to deliver on the one thing she promised.
"No matter how much partying Vicki does, without an engagement from Steve on camera she doesn't have a storyline and she isn't going to be a full-time housewife," the source said about her relationship with her boyfriend Steve Lodge.
"Bravo execs are waiting to see what she delivers," the insider insisted to RadarOnline.com.
"They're hoping that she will get engaged at the end of the season, but if she doesn't that pretty much guarantees that she isn't going to be a full-time housewife," the insider said.
And the source said it has to be all or nothing!
"Steve can't propose off camera," the insider said. "It needs to be on film and it needs to be dramatic."