'Tacky!' Vicki Gunvalson Slammed For Shamelessly Cashing In On Luke Perry's Death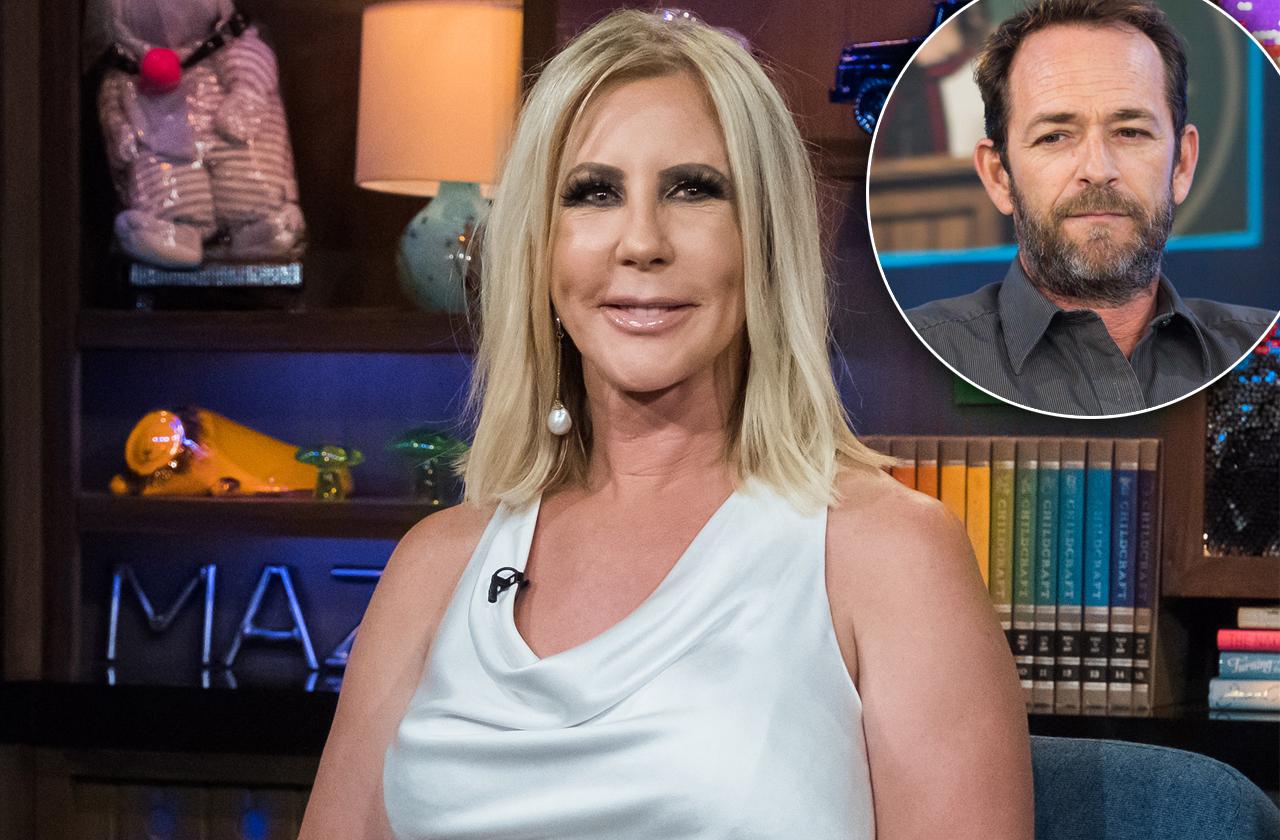 Low blow from the OG of the OC!
Vicki Gunvalson was slammed for shamelessly using Luke Perry's death to try and promote her business, getting dragged by fans after her heartless move.
The Real Housewives of Orange County star plugged her Coto insurance company in a Facebook post that was instantly criticized.
"I know most of you have heard about the unfortunate passing of Luke Perry at the young age of 52," Gunvalson wrote with a link to a Forbes story about the late Beverly Hills 90210 actor.
Article continues below advertisement
"Luke was responsible in his estate planning and because of that he relieved his family of a lot of the burdens that would happen if he didn't have it in place the way he did. It makes you realize how important Planning is and how NOT to procrastinate taking care of a trust, health directives and securing life insurance for those you leave behind. So sad."
But her followers had harsh words for the message.
"Really? Capitalizing off of another persons death to get business…SO UNBELIEVABLY TACKY," one person wrote and another echoed their sentiments.
"I was a fan, but not anymore. TACKY of you to advertise your insurance company with the unfortunate passing of a celebrity. We all know, or should know, to plan for our futures. Shame on you!"
Another follower took a personal dig at Vicki, who was filming RHOC when she got the phone call that her own mother had passed away.
Article continues below advertisement
"How would you like it if somebody posted this when your Mom died Vicki? Like that's what's important when family is grieving over the loss of a loved one. Besides, whether he was prepared financially or not is none of anybody's business to be putting on social media or to be using to promote your own business. Sick, Vicki....money hungry and heartless. Get yourself together, seriously. May Luke Perry rest peacefully and his family find strength during this time of great loss."
Vicki was vilified for her post about Perry by another commenter, who wrote: "This is literally disgusting...take this post down. It was already said that he wrote a will and left everything to his children. Stop being ridiculous."
RadarOnline.com exclusively reported Perry left his fortune to his two children, Jack and Sophie, after his death on March 4, 2019. He was buried in Tennessee on March 11.
Fans continued to condemn her, writing: "Really? Using the death of a star to promote your insurance business? Super poor taste," and "Wow lady you should be ashamed of yourself, really how disrespectful are you."
What do you think about Vicki's post about Luke Perry? Sound off in comments below.
We pay for juicy info! Do you have a story for RadarOnline.com? Email us at tips@radaronline.com, or call us at 800-344-9598 any time, day or night.