Stassi Tells All On Kristen & Carter's 'Miserable' Romance: 'He Doesn't Give A F**k'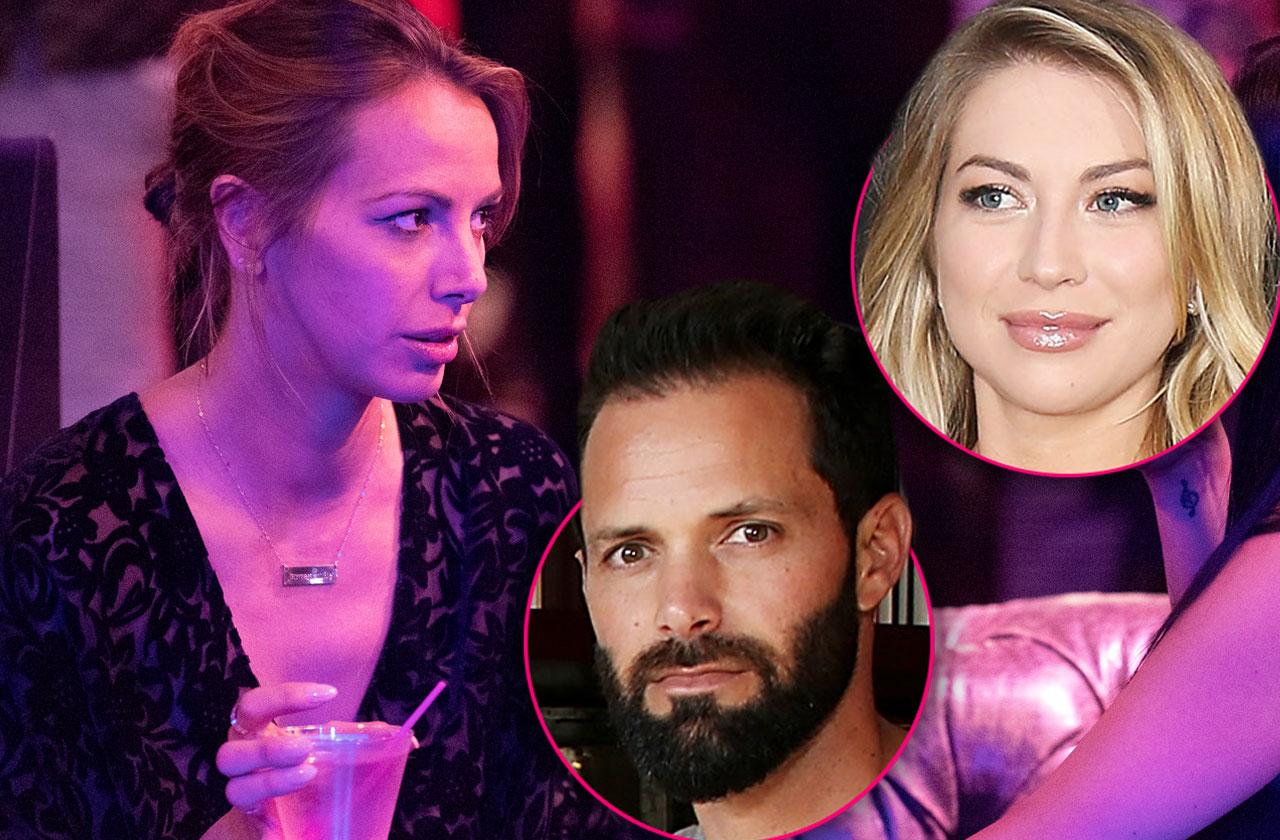 Article continues below advertisement
"We've only been in Solvang for a few hours and I'm already noticing things about Kristen that are a little unsettling," Schroeder said in her confessional. "She's definitely not acting like herself."
Going from wine room to wine room, Doute got progressively drunker and progressively unhappier.
"My friends are a**holes," Doute said in her confessional. "Whenever we travel, they think it is such a funny schtick to pick on Kristen. But I'm like 'hey y'all are all terrorists too, I just don't shove it in your face.'"
Article continues below advertisement
Hours later, she arrived at dinner, still drunk, and explained that she couldn't let go of her anger at Kennedy.
"I'm just tired of James getting chances upon chances and people that are good people getting treated like sh*t," she explained.
"Of all the guys that I've dated nothing has infuriated me more than James Kennedy. They should just understand," Doute said about her friend.
Then her boyfriend sent her a text telling her that Kennedy had joined guy's night out, and she lost her mind.
"Dude. Chill you don't know what the f**k is going on. Chill," she told Katie Maloney when she re-joined the group in a foul mood.
"Thanks for being a f**king a**hole," Doute lashed out for no apparent reason.
"Carter f**king texted me from boy's night telling me what they're doing so stop interrupting me," she said, which confused everyone.
"Sit you're a** f**king down right now and talk about it," Maloney said.
Article continues below advertisement
Instead, Doute stood up and fell over the table and stomped away.
The girls called Carter to ask him what was wrong, and he didn't have any answers.
"Your girlfriend is being an embarrassment and clearly fell over a table in the lobby and ran out the door. She's so f**ked up and she was saying you were texting her some crazy sh*t. What's going on," Maloney asked Carter on the phone.
"What did you text to Kristen that made her freak out?" and he replied: "Nothing."
Maloney didn't buy his baloney. "Really Carter? I just told you your girlfriend fell over a table. Can you try to give one single f**k about what's going on right now," she said in her confessional.
"I didn't say anything bad," he said.
"I think Carter is not good for her," Maloney said to the girls.
"Carter's not good for her. They're miserable. She says this every day," Schroeder admits.
The show played flashbacks of Carter being mean, calling her a "crazy psycho b*tch," and showing a tearful Doute saying: "I'm not f**king happy."
Article continues below advertisement
And Schroeder ripped into him. "He doesn't give a f**k. He doesn't pay for anything, he doesn't pay rent. He literally does nothing. Nothing," she said.
But she instantly regretted spilling Doute's tea.
"That this was not my place. That was not my f**king place. I feel so weird right now," she said.
But still, she continued: "Everybody knows it but no one says it. It would be one thing if she was paying for everything and he was nice to her."
In her confessional Schroeder explained: "Kristen's anger is misdirected. She doesn't give a f**k about James. It's just a convenient excuse to mask her issues with Carter. Which she needs to face."
"She doesn't have to put up a front with us," Ariana Madix told the group.
Schroeder summed up her feelings about Carter: "Somebody that refuses to pay rent and pay bills kind of is a bad guy."
Stay with RadarOnline.com for weekly recaps of Vanderpump Rules.
We pay for juicy info! Do you have a story for RadarOnline.com? Email us at tips@radaronline.com, or call us at (866) ON-RADAR (667-2327) any time, day or night.
Get the exclusive celebrity scoop on all the stars you love before any of your friends by subscribing to our new podcast Straight Shuter below!