Ricki Lake's New Boyfriend Once Sued For $250,000 In Breach Of Contract Lawsuit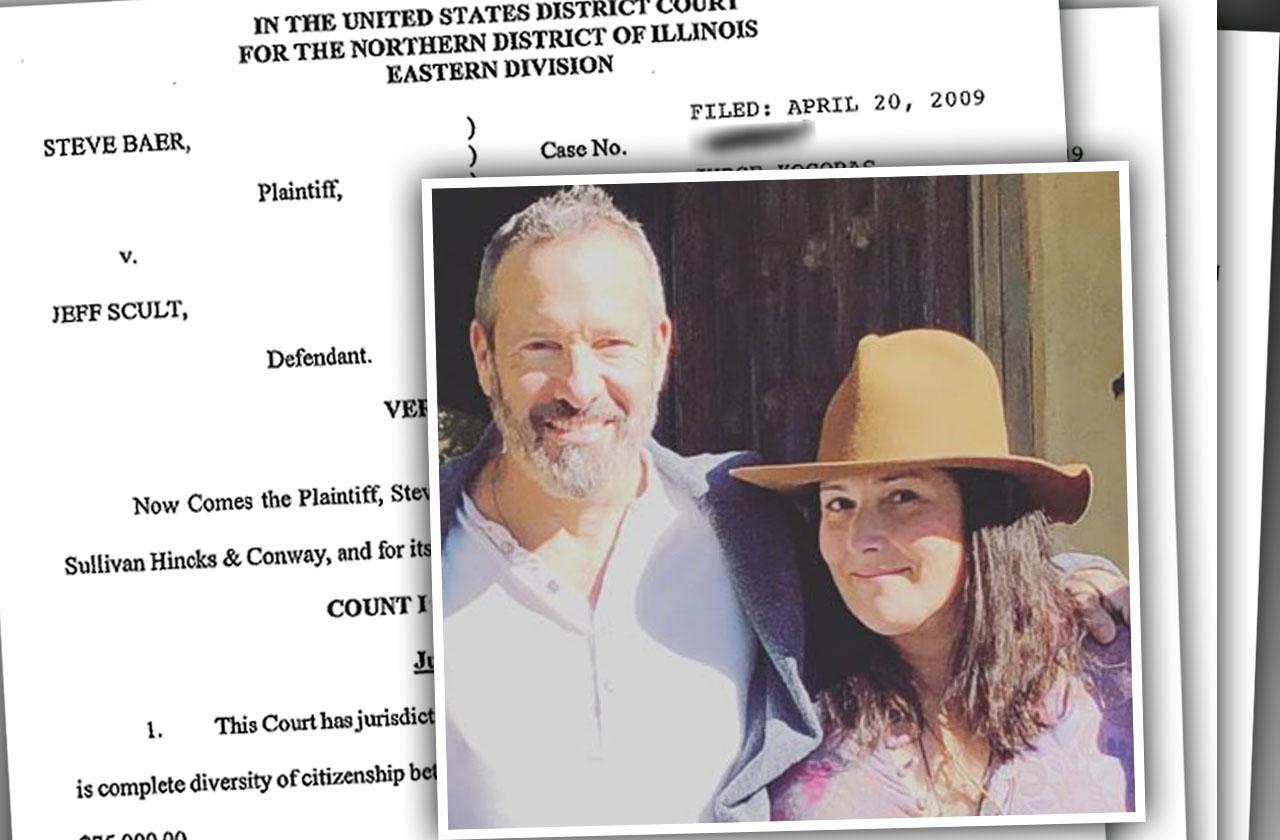 Ricki Lake's bad news boyfriend has a history of struggling with love and once sued someone for physical assault. Now, RadarOnline.com can exclusively revealed Jeff Scult was once sued for breach of contract for failing to pay $250,000!
In court papers obtained from the Northern District of Illinois Eastern Division, Plaintiff Steve Baer sued Scult on April 20, 2009.
"On or about June 1, 2006, Baer and Scult entered into a Membership Interest Purchase Agreement, whereby Scult agreed to pay Baer certain funds in order to become the 7.69 percent beneficial owner of a Membership Interest in Solstice, LLC."
Article continues below advertisement
As a material condition to transfer the membership, Scult agreed to pay Baer $500,000.
Scult paid $200,000 of the contract sum on August 11, 2016 and $50,000 on December 28, 2006.
"To date, Scult has failed to pay Baer any further amounts due under the agreement, despite demands for such payment from Baer and/or his counsel," the lawsuit read.
He is suing him for breach of contract for failing to pay the remaining $250,000.
"Baer has fully performed his obligations under the terms of the agreement," the lawsuit continued. "Baer suffered damages in excess of $250,000."
He claimed he is entitled to mandatory pre-judgment and post-judgment interest on the outstanding contract sum due from June 1, 2006 in the amount of 11 percent per annum until all amounts are paid in full.
The complaint was dismissed with prejudice in August 2009.
Article continues below advertisement
As RadarOnline.com reported, Scult sued a man in July 2009 for physical assault.
In court papers obtained from Superior Court of California County of San Francisco, Scult claimed the man owed him $7,500 for "economic recovery from unprovoked physical assault plus punitive damages from pain and suffering."
He continued that he suffered "professional humiliation due to multiple work colleagues and clients being present."
The One Golden Thread founder claimed medical expenses set him back $484.09. He also wanted to be compensated for $31 scar treatment cream and his $450 Brioni dress shirt, which was left bloodstained following the February 24, 2009 incident.
The case was dismissed without prejudice in April 2010.
Then in January 2018, Scult wrote an article on his struggle to accept love from others.
"I was crap at receiving love," Scult wrote. "I pushed love away from family, friends and loves for as long as I can remember. The closer one would draw toward me, often the more suffocated I felt, as I hadn't yet experienced love inside myself. It was all an 'outside-in' stimulation. So when I wasn't giving love in order to 'feel' love, I had a gnawing sense of aloneliness even in a sea of people who loved me."
Article continues below advertisement
Fortunately for Scult, he overcame his issues and found love years later with Lake, 50.
She opened up about their relationship at the Television Critics Association Winter Press Tour in Pasadena, California on Wednesday, February 6.
"I found love again," she said. "My husband, who passed from mental illness and suicide, it'll be two years on February 11. I just recently found a brilliant new love. He's making me really happy. We've been together for three-and-a-half months. We met through a mutual friend."
Lake made their romance official over Instagram.
"This is what happy looks like," she a photo of the couple.
The actress was married to Rob Sussman from 1994 to 2004.
She revealed in February 2017 that her second husband, Christian Evans, committed suicide after a struggle with Bipolar disorder.
We pay for juicy info! Do you have a story for RadarOnline.com? Email us at tips@radaronline.com, or call us at (866) ON-RADAR (667-2327) any time, day or night.