Ricki Lake's New Boyfriend Admits He's 'Crap' At Receiving Love: 'I Pushed It Away'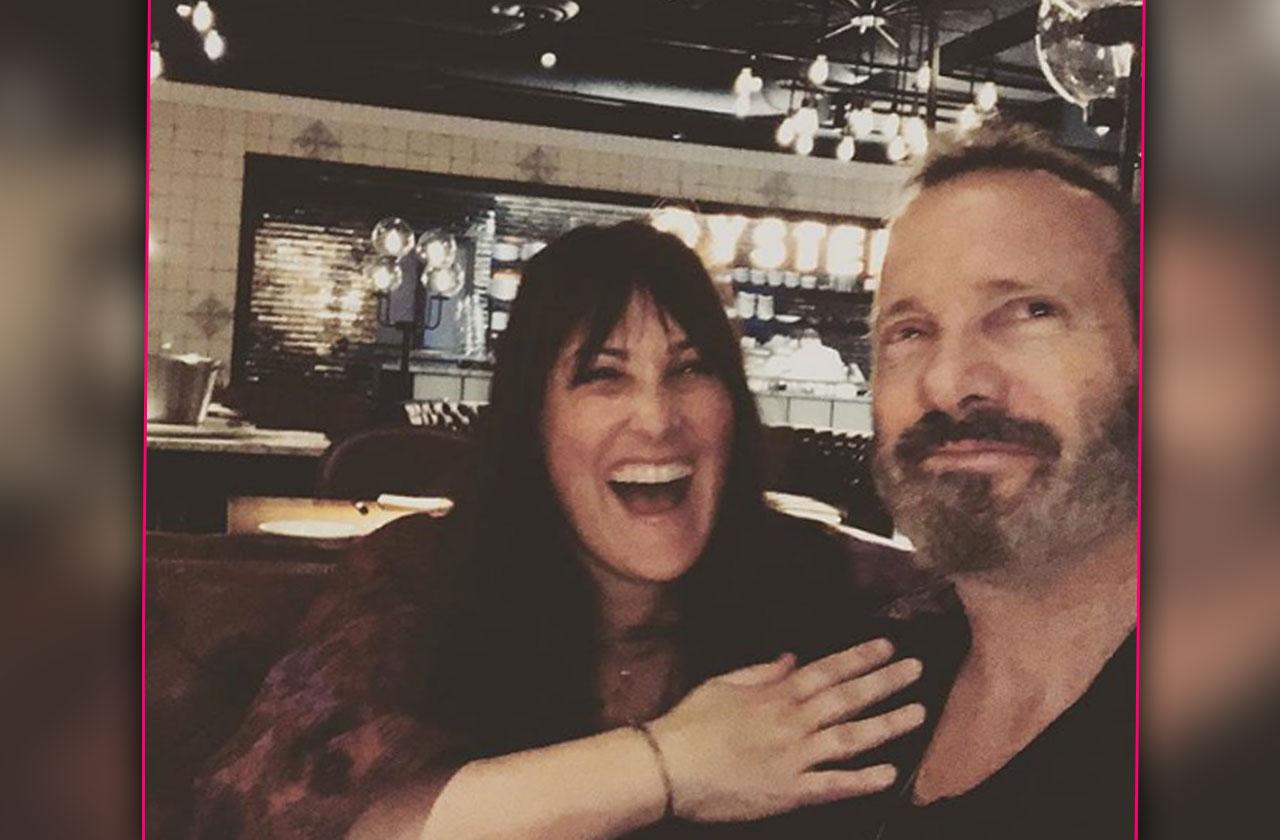 Ricki Lake hasn't had the best of luck when it comes to relationships – and it appears the actress' bad luck isn't turning around. RadarOnline.com can reveal Lake's new boyfriend Jeff Scult has a history of commitment issues.
In January 2018, Scult, who is the founder of clothing company One Golden Thread, wrote an article on his struggle to accept love from others.
"I was crap at receiving love," Scult wrote. "I pushed love away from family, friends and loves for as long as I can remember. The closer one would draw toward me, often the more suffocated I felt, as I hadn't yet experienced love inside myself. It was all an 'outside-in' stimulation. So when I wasn't giving love in order to 'feel' love, I had a gnawing sense of aloneliness even in a sea of people who loved me."
Article continues below advertisement
Scult's wakeup call came in his 40s when he "developed a troubling pattern of sickness."
"Thrice hospitalized with walking pneumonia," he wrote. "My posture was slumped, and I appeared 10 years beyond my age. A friend suggested in 2012 I see a Chinese Medicine Doctor.' 'What's the prognosis?' I casually asked. His look turned serious. 'The way you are going, you are not long for the planet.'"
That's when Scult turned his life around.
"My life-long narrative that 'love of self was selfish, narcissistic and egoic' was exposed to me as a lie in disguise," he wrote. "In what became my first of many permissions to pivot, I reframed my whole narrative around pain as the doorway to my treasures, past suffering as fertile ground for growth versus a place to hide. Walking off the sacred grounds of Esalen, I unleashed myself into a no turning back Jetstream of transformation and personal discovery."
Article continues below advertisement
Fortunately for Scult, he found love years later with Lake, 50. She opened up about their relationship at the Television Critics Association Winter Press Tour in Pasadena, California on Wednesday, February 6.
"I found love again," she said. "My husband, who passed from mental illness and suicide, it'll be two years on February 11. I just recently found a brilliant new love. He's making me really happy. We've been together for three-and-a-half months. We met through a mutual friend."
Lake made their romance Instagram official with a sweet snap.
"This is what happy looks like," she wrote.
Lake revealed in February 2017 that her husband Christian Evans committed suicide after a long struggle with Bipolar disorder.
She was also married to Rob Sussman from 1994 to 2004.
RadarOnline.com recently reported Scult was involved in a physical assault scandal.
In court papers obtained from Superior Court of California County of San Francisco, Scult accused a man of physically assaulting him in a lawsuit filed on July 27, 2009.
Article continues below advertisement
Scult claimed the man owed him $7,500 for "economic recovery from unprovoked physical assault plus punitive damages from pain and suffering."
He added that he suffered "professional humiliation due to multiple work colleagues and clients being present."
The One Golden Thread founder claimed medical expenses set him back $484.09. He also wanted to be compensated for $31 scar treatment cream and his $450 Brioni dress shirt, which was left bloodstained following the February 24, 2009 incident.
The case was dismissed without prejudice on April 2, 2010 because of no proof of service and no appearances.
We pay for juicy info! Do you have a story for RadarOnline.com? Email us at tips@radaronline.com, or call us at (866) ON-RADAR (667-2327) any time, day or night.