R. Kelly's Alleged Victim's Dad Slams 'Monster' Amid Sexual Assault Investigations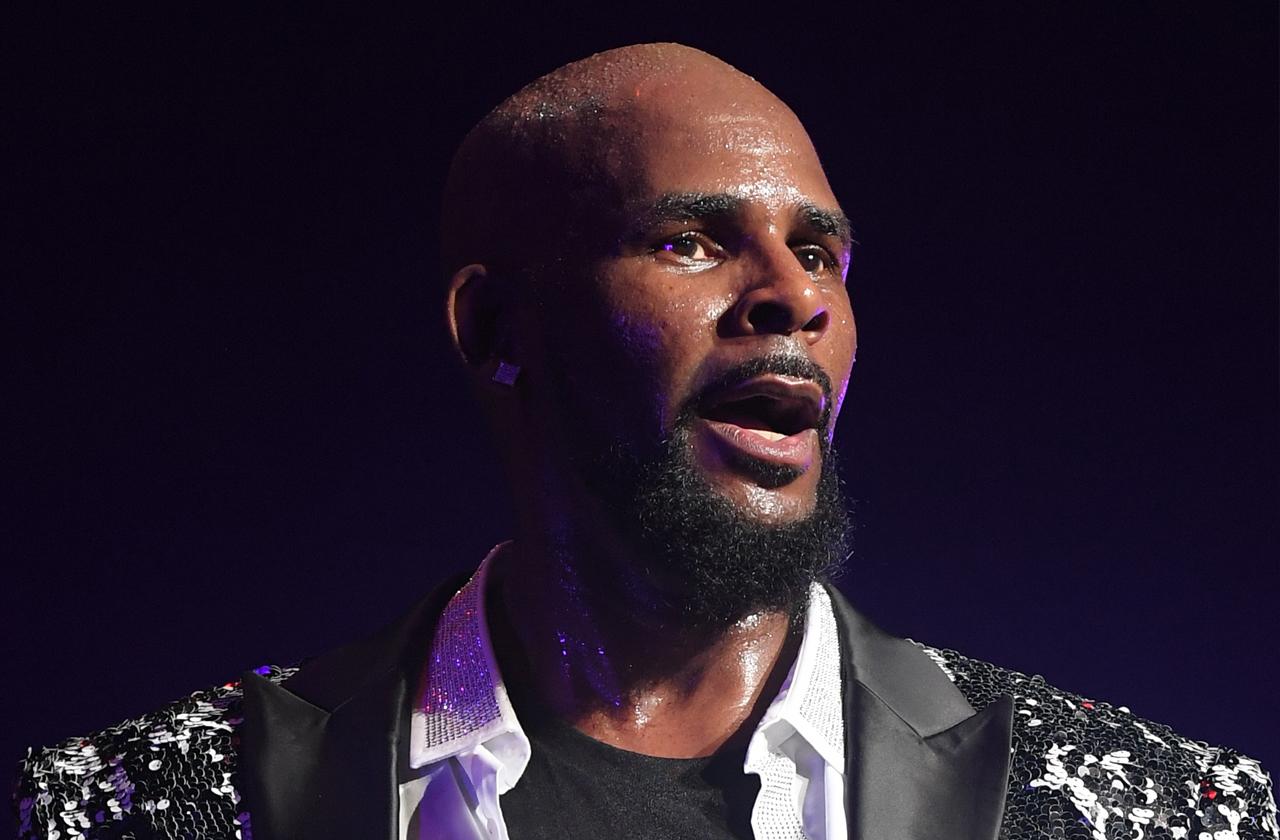 The distraught father of one of R. Kelly's alleged victims said he was contacted by Georgia prosecutors concerning his 23-year daughter shortly after the airing of the Lifetime docs-series that detailed scathing allegations of sexual abuse involving dozens of young women, many of them minors, and the disgraced R & B singer.
Timothy Savage told RadarOnline.com exclusively that prosecutors have reached out to him concerning his daughter, Joycelyn, who was also mentioned in the television docu-series that aired last week. A tearful Savage told RadarOnline.com that his daughter is still under R. Kelly's control, and that he has not seen his daughter for two years.
Article continues below advertisement
Savage claims the last time he spoke to his daughter was in 2017, which lasted less than 15 seconds before someone took the phone away from Joycelyn. Savage said he does not know exactly where his daughter is located, but believes she is in the Chicago-area.
"My daughter is kind-hearted and she was so young and naive when she met R. Kelly," said Savage as he choked back tears. "She was studying to be a nurse in college and she wanted to always help people. That's what bothers me because my daughter is so kind-hearted. I know this is like a death sentence to her, not being here with her with her family. We are doing everything we can to see that she is fine. I will not stop fighting for my daughter."
Savage's Atlanta-based attorney, Gerald Griggs, told RadarOnline.com that officials with the Fulton County District Attorney's Office also contacted him shortly after the docu-series started airing on Jan. 3. While Griggs said he could not disclose any details of that conversation, the attorney said the Savage family is glad the television series has placed pressure on authorities to revisit allegations against R & B singer.
Article continues below advertisement
"We are glad that the docu-series has shed light on facts that many of us already knew," Griggs told RadarOnline.com exclusively. "It has engaged a community, and in turn, the community has engaged the prosecutors. I think it just takes the right amount of community pressure, and I think the docu-series gave the community what they knew what was already happening ... and it put faces on these allegations, which are undeniable."
As RadarOnline.com reported, prosecutors in Chicago and Atlanta are currently investigating R. Kelly for sexual assault after the docu-series aired.
Savage said his eldest of three daughters was introduced to R. Kelly after one of the singer's associates heard Joycelyn singing at one of the family's clothing store businesses in Atlanta. Joycelyn was only 19-years old at the time, Savage said, and was told R. Kelly could sign the aspiring singer. He alleged his daughter quickly fell into R. Kelly's trap and has been under the influence of drugs ever since.
Article continues below advertisement
"It did not go in that direction at all," Savage said of his daughter's dream of becoming a singer. "He is a monster."
When Jocelyn has been able to contact him, Savage refers to the brief phone exchanges as "prison calls" because he believes R. Kelly or one of the singer's associates monitors the conversations.
"Last time I saw my daughter was in December 2016 when I told her I would pick her in the morning when she was still in college," Savage said. "I didn't even get to see her. Me and my wife were with her, and I told her I love her and I would see her in the morning. I haven't seen her since."
He said hearing the gut-wrenching details of other young women who were interviewed for the docu-series showed he was not the only parent who "lost" his daughter to R. Kelly's powerful control.
He added those surrounding R. Kelly also need to be held accountable for supporting "a monster."
"I pray to God they bring justice to Mr. Kelly," Savage said. "I pray to God he gets the help that he needs. I pray to God that justice is done to help all of these victims. That's the one thing I wanted: to help these young ladies move forward... because some of these young women have been through hell and back. I tried to save my daughter... and I want to help my daughter out of this situation. There is nothing that I would not do for her. If she is reading this, I want to tell my daughter that I lover her, and that I hope to see her soon."
R. Kelly's other manager, James Mason, told RadarOnline.com, "At the moment we have no comment."
We pay for juicy info! Do you have a story for RadarOnline.com? Email us at tips@radaronline.com, or call us at (866) ON-RADAR (667-2327) any time, day or night.