Boss From Hell! Lindsay Lohan Rips Drunk Staff On 'Beach Club'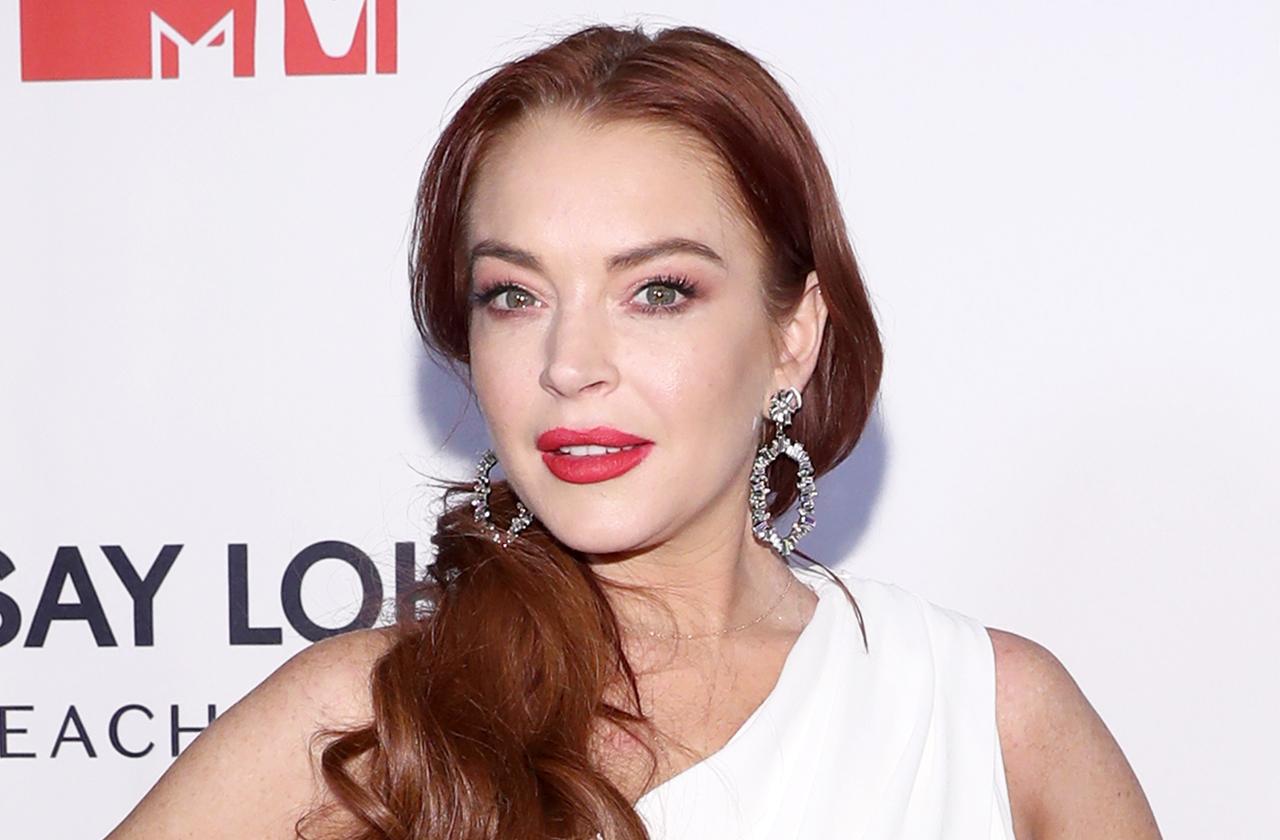 Lindsay Lohan wants to "do things differently" as her own boss, but she is trying her hardest to be Lisa Vanderpump in the premiere episode of her new reality show Lindsay Lohan's Beach Club.
"To make it you have to be the best of the best," she said in the premiere episode. "I won't settle for anything else."
And Lohan, 32, stuck by her word, as she ripped her staff for their behavior.
The good-looking bartenders Lohan hired got drunk and went swimming in the "very nice house," Lohan had them living when she showed up. Blue-haired "Ambassador" Gabi earned Lohan's wrath right off the bat.
Article continues below advertisement
"I think you want your own show, so you should focus on that," Lohan fired.
When Gabi responded, "I'm happy to work for you," she cut her off.
"Well then don't wear a bra when you meet me for the first time," she snapped.
In her confessional, Lohan explained why she was so tough on Gabi.
"Being in the public eye, people all the time take from me," she said. "And it's hard because it is a s**t feeling."
As Lohan stormed out of the beautiful Greek villa, she told Spentzos: "I liked everyone. She was just an a**. And she's wearing a bra!"
The new boss-lady explained why she was so unhappy with the outfit even though she made a surprise appearance and the staffers were in the pool.
"When you're meeting your boss don't show up in a bra," she said. "It's not appropriate. It's like me going to meet Steven Spielberg in a bar with wet hair in wet bikini shorts. Impossible."
Article continues below advertisement
She added, "The second you become emotional I'm going to become Putin," she said. "There is no emotion in money and business. I didn't bust my a** for this to happen in the wrong way and people to take advantage of me."
She then warned Spentzos about the staff, "If they f**k up then that f**ks me up and I can't have that."
But Lohan barely supervised the staff's first day working, as she asked Brent to take care of the VIP guest that he ended up kissing.
"This is not a summer vacation," Lohan said at the end of the episode. "If their intention is not to do a good job and work hard, that's not going to fly with me."
Lohan also opened up about her tumultuous relationship with ex Russian fiancé, Egor Tarabasov, who punched her in the face on a Mykonos beach.
"I was in a very tumultuous relationship," Lohan said. "Instead of crying or getting angry I said, 'I'm going to own this beach one day' because I always wanted everyone to be safe."
Lohan's Beach Club airs Tuesdays at 8/9c on MTV.
We pay for juicy info! Do you have a story for RadarOnline.com? Email us at tips@radaronline.com, or call us at (866) ON-RADAR (667-2327) any time, day or night.
For the biggest celebrity news stories of the day, controversies, crime, and other hot topics listen to our new podcast 'All Rise' below!