'Don't Be Tardy' Bust! Kim Zolciak Catches Thieves On Camera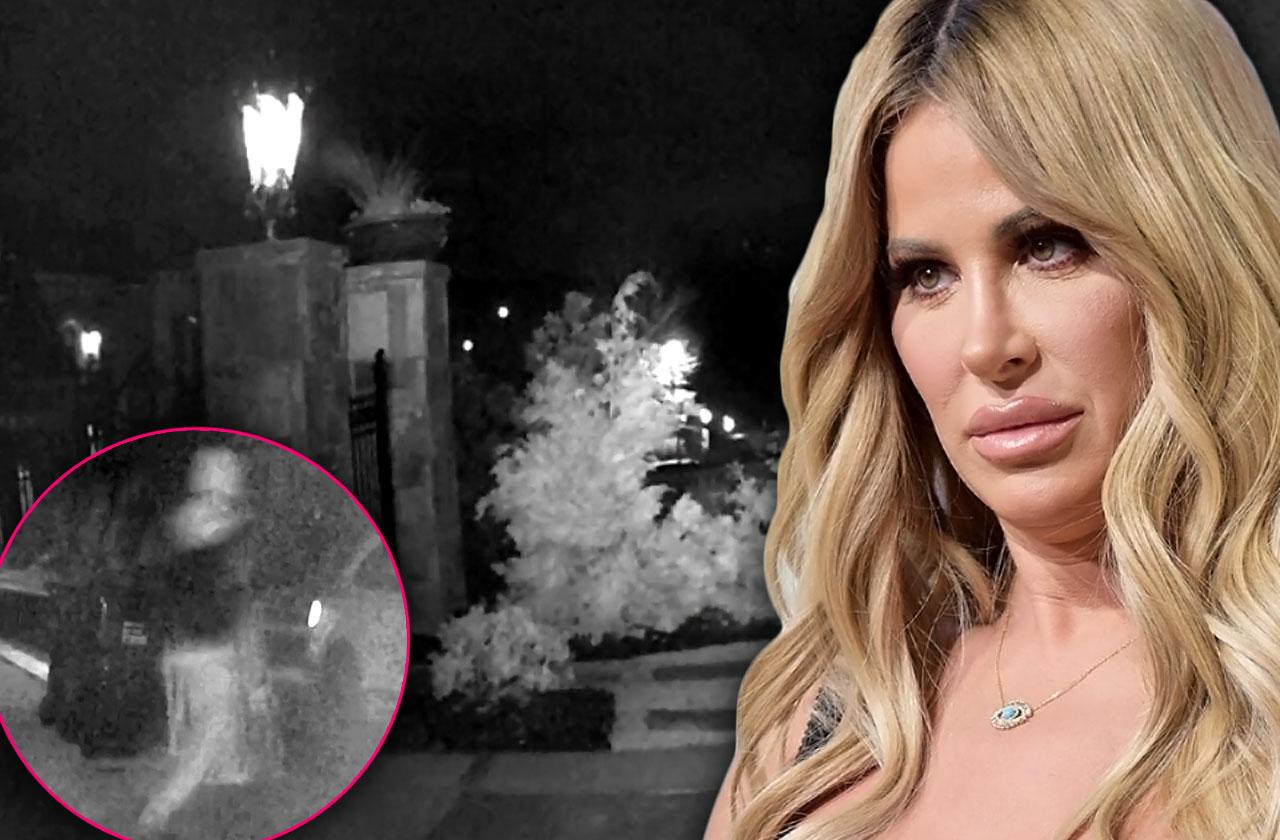 Article continues below advertisement
"Hey there, um, this is Kim Zolciak. One of my neighbors' cars was stolen two nights ago. I got a text message last night. We just happened to watch our cameras and they broke into my daughter's car — stole her purse," the reality star said on the emergency call obtained by RadarOnline.com. "They've charged $10,000 on one card, and I have no idea what they put on my Amex."
"We have him on camera," she continued. "He does have a hood on or whatever, but I'm sure there's fingerprints on our car. I just can't. I can't believe that s**t."
The 9-1-1 operator asked Zolciak if her stolen credit cards had been used.
"I haven't checked my American Express. But my license is in there, my daughter's license is in there," she responded. "I just know that my neighbor got their Escalade stolen at their garage. And my daughter had a Louis Vuitton bag in my daughter's car and a laptop — they didn't take that, so they were probably just looking to steal cars," Zolciak surmised.
Article continues below advertisement
"They were successful with one of my neighbors, and it is a white Porsche," she explained of the car the thieves were using. "A white Porsche is what drove up to their house, stole their Escalade and drove off. Then you see the white Porsche in front of my house, and you see the guy get out, run, go mess with my daughter's car, runs back out, and then he runs back in!"
The 911 dispatcher then asked Zolciak to estimate the value of the stolen items.
"Well my daughter called me and said he spent $10,000 on her debit card. The Chanel bag was $2,800 worth. I don't know about my American Express because I called you first," she answered. "But my American Express has no limit. So there's no telling."
As RadarOnline.com reported, Don't Be Tardy was plagued with scandal when Zolciak refused to shoot the show after her racist comments during The Real Housewives of Atlanta reunion show aired.
However, an insider told RadarOnline.com, Zolciak had no choice but to film since she was under contract, and cameras started rolling shortly after her temper tantrum.
The video clip did not reference the RHOA drama and focused on her older daughters' love lives, a medical scare and family vacations.
Don't Be Tardy returns to Bravo on February 17 with back-to-back episodes.
We pay for juicy info! Do you have a story for RadarOnline.com? Email us at tips@radaronline.com, or call us at 800-344-9598 any time, day or night.