$5 Million Bail Set For Jayme Closs's Kidnapper Accused Of Killing Her Parents!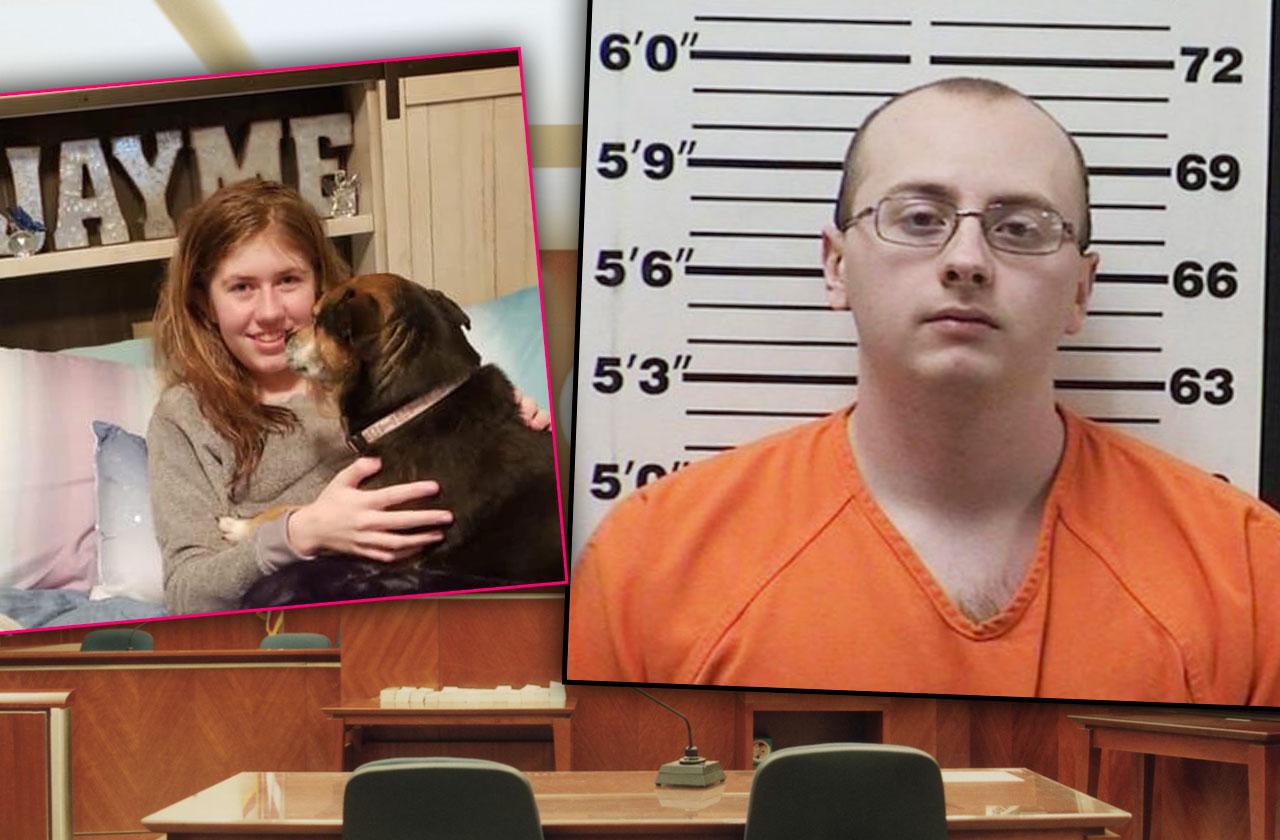 Article continues below advertisement
He nodded his head up and down as District Attorney Brian Wright read out the list of counts against him.
In the criminal complaint obtained by RadarOnline.com, Patterson told police "I did it," when they arrested him but he did not confess to the crimes in court.
Patterson also rubbed his chin with his hand as the attorneys spoke.
He spoke briefly to the judge, saying "Yes sir," when asked if his name, address and date of birth were correct.
The DA asked for $5 million bail, citing Patterson's lack of ties to the community and the severity of his crimes.
Patterson was ordered to have "no possession of firearms," after the criminal complaint revealed that he used a shotgun to kill Jayme's parents before dragging her out of the home.
Patterson was also ordered to have "no contact with Jayme Closs, Peter or Kristen Kasinskas or Jeanne Nutter," who found her in the Wisconsin winter after she escaped from the home where Patterson held her for 88 days.
Article continues below advertisement
Patterson's next court date was scheduled for February 6, 2019 at 11 am.
Following the hearing DA Wright gave a press conference where he said the team was prosecuting Patterson after he held Jayme "against her will forcibly."
He said he believed the case would go to trial, indicating that a plea deal was not currently being discussed.
He lauded the teen's escape efforts, saying: "Jayme deserves such credit and she has enormous bravery."
"She's 13 years old," Wright said about the young victim. "You can see the enormous control he was exerting over her and at 13 years old she found the strength to say 'I'm getting out of here.'"
Wright refused to reveal any details of the case not listed in the criminal complaint but the Douglas County District Attorney said they were looking into more possible charges against Patterson.
We pay for juicy info! Do you have a story for RadarOnline.com? Email us at tips@radaronline.com, or call us at 800-344-9598 any time, day or night.