'He Killed My Parents!' Jayme Closs Reveals Murder & Kidnapping Horror For First Time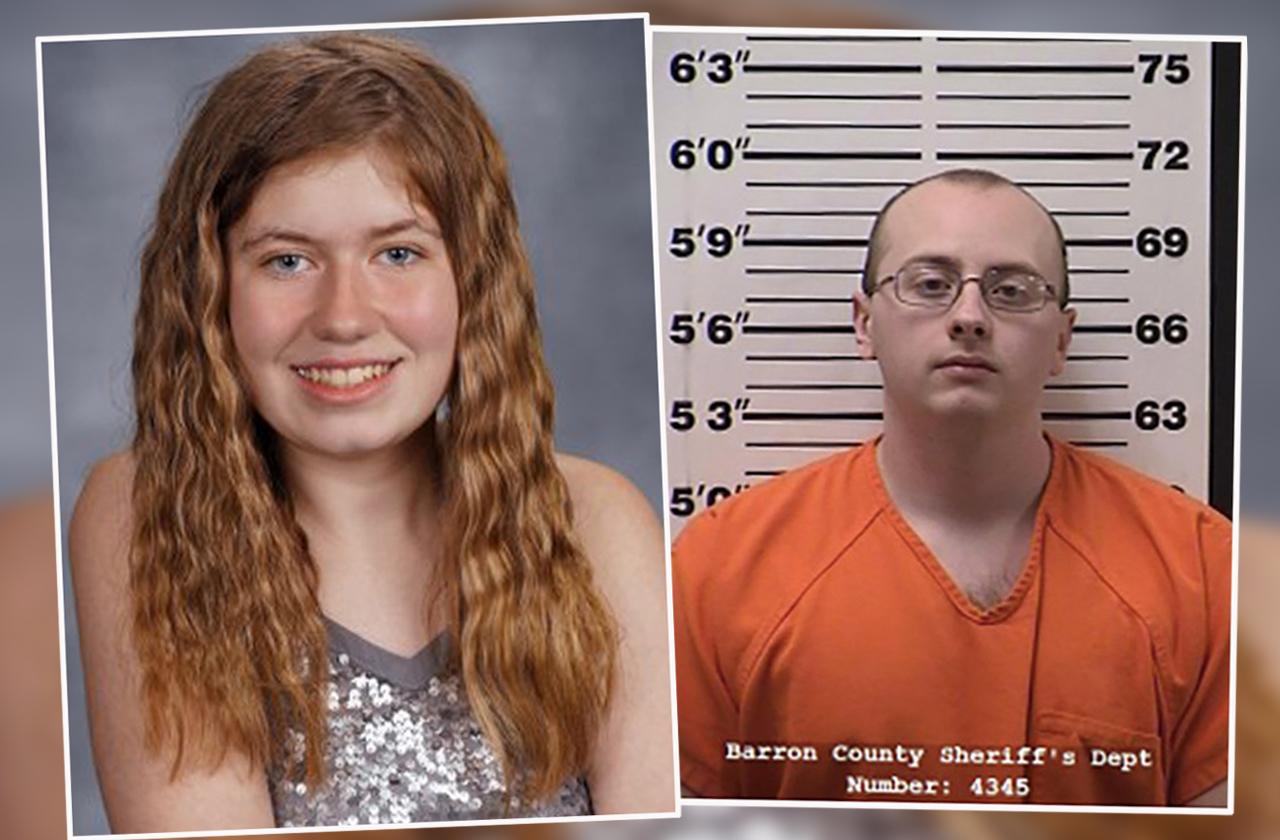 For the very first time, hero teen Jayme Closs is telling her story of the horrific kidnapping and parents' brutal double murder, RadarOnline.com can exclusively report from new court documents.
According to the criminal complaint against suspect Jake Patterson just filed in Wisconsin circuit court, the 13-year-old screamed to a neighbor "He killed my parents…Please help!" after escaping her merciless captor's clutches on January 10.
Article continues below advertisement
"I'm Jayme Closs," the terrified teen told local woman Jeanne Nutter. "I don't know where I am. He killed my parent. Please help — I want to go home!"
Nutter told cops Closs' hair was so dirty, it was "matted," and she was wearing large men's shoes and could "barely walk in them."
After she was taken into custody, A child forensic interviewer talked to Closs the next day — and the survivor shared her full story.
Closs said she was asleep in her room when she heard her dog barking. Her father, James, soon discovered a man — later identified as Patterson — was at the door with a gun. In a tragic turn, the teen said she soon heard a gunshot — and she knew her father was dead.
Closs said she and her mother, Denise, hid in the bathtub, but Patterson broke down the door. After forcing her to duct take her daughter's mouth, Patterson allegedly shot and killed the terrified mother.
Article continues below advertisement
Closs then stated "Patterson taped her hands and ankles together and dragged her out to his car" before throwing her into his trunk.
Hours later, Closs said they arrived at Patterson's home and she was ordered to remain under his bed at all times.
"Patterson made it clear that nobody was to know she was there or bad things would happen to her," the documents continued.
The kidnapped teen would be forced to stay under the bed for up to 12 hours at a time with no food, water or bathroom breaks, she told cops.
One time, Patterson hit her "really hard" on the back for an offense she could not recall.
Nearly three months later, Closs said she escaped in a pair of her captor's shoes after he told her he would be gone for five or six hours.
After her brave escape, the teen is safe with family — and Patterson has been charged with murder and kidnapping.
"She will recover," Closs' uncle James Englehardt told Radar. "She's got one hell of a family behind her. She will never be alone."
For more details on the story, keep reading Radar.
We pay for juicy info! Do you have a story for RadarOnline.com? Email us at tips@radaronline.com, or call us at 800-344-9598 any time, day or night.