Billionaire L.A. Family Reeling From Mysterious Death Of Nanny-Turned-Mistress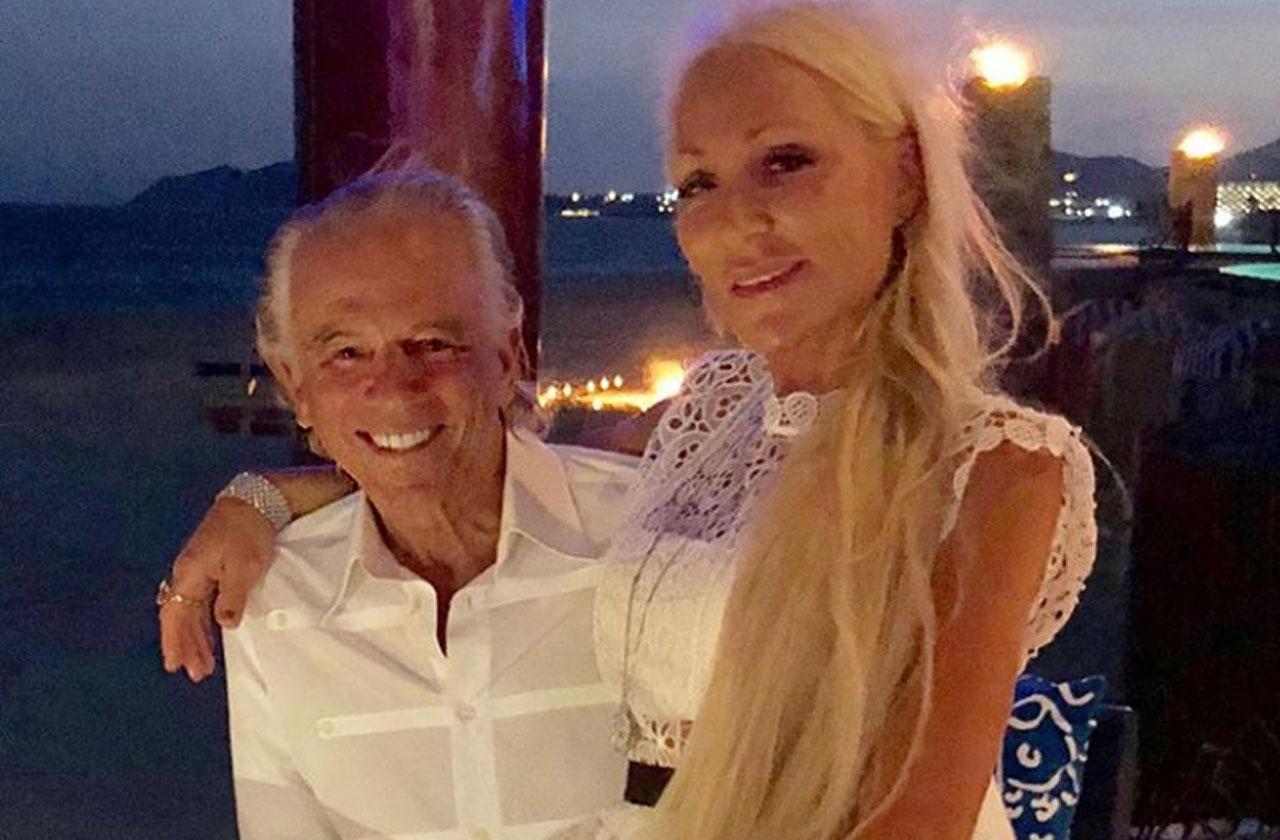 A family getaway turned into a vacation from hell for David Saperstein, the man known for having a Palace Of Versailles replica built on his 5-acre estate. RadarOnline.com can exclusively reveal David's mistress-turned-wife Hillevi mysteriously passed away on January 2 while vacationing in Anguilla with her family.
The Royal Anguilla Police Service confirmed exclusively to RadarOnline.com, "We do have a person by that name who passed away. We responded to the death report."
Article continues below advertisement
A source told RadarOnline.com David and their children Makenna and Ethan, 6, returned from Anguilla to Malibu on Sunday.
A funeral will "most likely" be held on Friday in Los Angeles.
Hillevi's mother Lisbeth Ericson also confirmed the sad news on her Facebook page.
"Completely unbelievable," Lisbeth posted. "You were my sunshine. You were so loving and caring. You wanted us all well. I don't want to believe it's true, beloved Hillevi."
She wrote in a second status, "Loved Hillevi, the cards are taken on us a few days before I went to Sweden. My beloved grandchildren Makenna and Ethan have lost their mother, but I will do everything I can and tell you about her raised. My daughter is gone completely incomprehensible. Hillevi you will be with me every day."
Hillevi's social media pages have been flooded with condolences.
"The most beautiful, the lovingest mother, the kindest person, ...always in our hearts," one friend wrote on her Facebook page, as a second wrote, "Our thoughts are with you and your family and friends. RIP."
Article continues below advertisement
The insider claimed Hillevi underwent a procedure for veneers. Her mouth became infected and she has suffered medical problems over the past year.
David had the Bel Air, Los Angeles home built in 1996 for his first wife Suzanna. It was completed in 2002.
In 2003, David left Suzanna for Hillevi, who was the family's Swedish nanny.
In David's divorce from Suzanna, she was awarded the estate. She put the home on the market for $78 million.