'Unpredictable' Burt Reynolds Got Away With Murder Before Dying!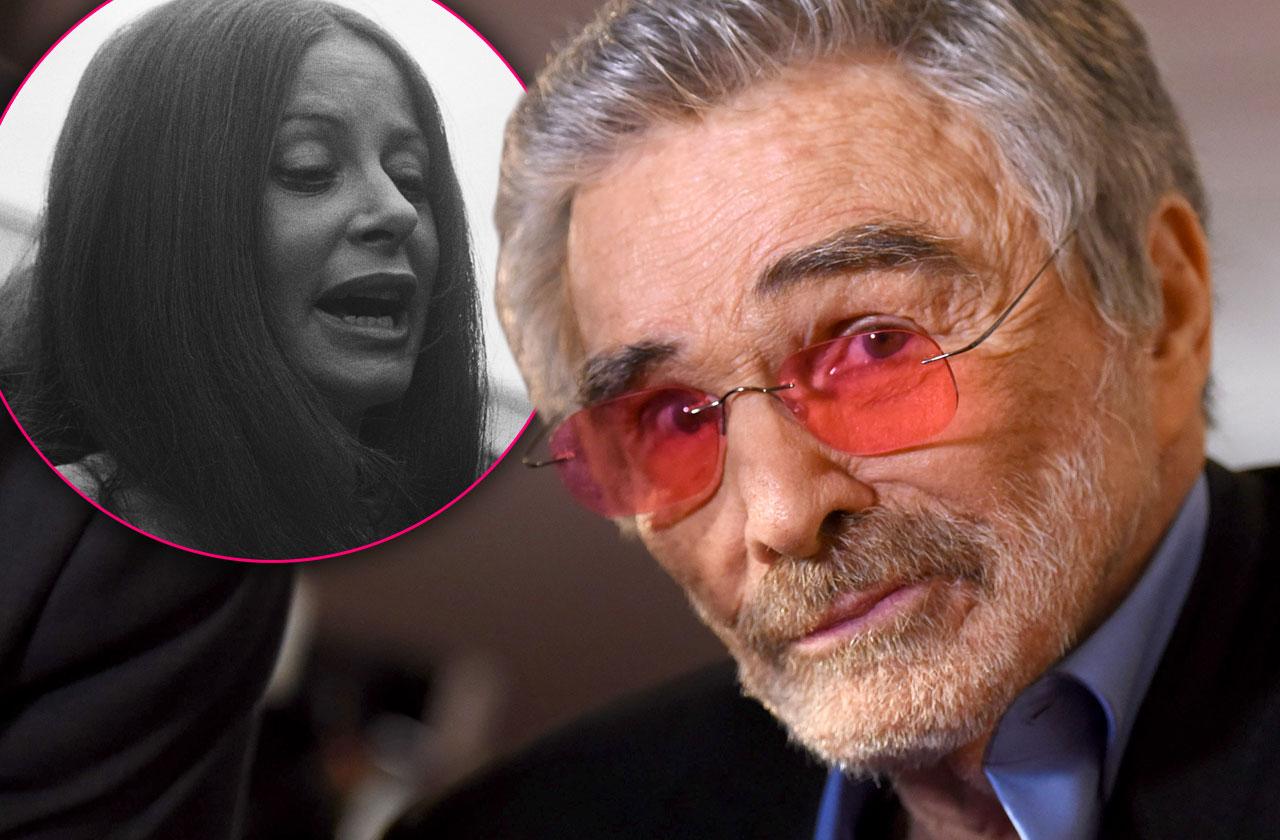 Burt Reynolds brutally beat love rival David Whiting to death with his bare hands in a jealous brawl over sexy movie beauty Sarah Miles — and got away with the murder!
That's the explosive conclusion of a special investigation which exposes a shocking cover-up that allowed the movie heartthrob to cheat justice in the brutal Feb. 11, 1973, slaying in a low-rent motel in Gila Bend, Arizona.
Although local lawmen were convinced Whiting, 26, was murdered during a showdown with Reynolds, the coroner's report issued after the incident claims the actress's business agent died from an overdose — and the bloody wound on the back of his head and cuts and bruises on his body "had no bearing on his death."
Article continues below advertisement
But now, officials connected to the original investigation tell RadarOnline.com it was murder — pure and simple.
"The Travelodge motel crime scene was covered up by prominent figures in Hollywood," a retired cop who probed the death revealed to Radar. "When we first arrived, it was hectic — a bloodbath."
Reynolds and Miles, his co-star in The Man Who Loved Cat Dancing, which was being shot around Gila Bend, both gave statements to investigators, according to a cop who was at the murder scene for 12 hours.
"Originally, they spoke to us without censoring their words. Days later, they hired a ritzy Hollywood lawyer and their stories changed," said the police officer. "They were coached."
At the coroner's inquest, British-born Miles — who was married to Hollywood director Robert Bolt — testified she'd rejected Whiting's physical advances and scuffled with her lovesick agent on the night of the tragedy, which began with a party celebrating Reynolds' 37th birthday.
Article continues below advertisement
Miles told investigators she celebrated with birthday boy Burt at the Travelodge bar before he escorted her to her room at about 3:15 a.m. and left.
But Whiting, who she described as "not perfectly balanced" and suffering "fits of depression," was waiting and jealously demanded, "Where have you been? If you don't tell me, I'll kill you."
When she replied, "None of your business," he attacked her, "throwing me around the room," Miles told lawmen.
She said, "I was screaming," as he broke her finger, split her lip and gave her two lumps on her head. The nurse watching her five-year-old son, Thomas, in the next room then called Reynolds.
Reynolds arrived, but Whiting had already left. She stayed with Reynolds the rest of that night.
When Miles returned to the room at noon the next day, she found Whiting "lying on the floor of her bathroom ... pills scattered around ... many of her sleeping pills."
Article continues below advertisement
She told the inquest she believed Whiting committed suicide, consumed by jealousy and remorse.
But the actress, now 77, changed her story more than four decades later.
Asked by a reporter if foul play was involved in Whiting's death, Miles shockingly said, "I'm afraid — yes!"
In other bombshell revelations, three sources close to the gruesome crime said they're convinced short-tempered Reynolds — hopped up on booze and drugs — exploded and beat Whiting to death.
"It appears, from the crime scene, Reynolds arrived at the room and had a brief scuffle with Mr. Whiting, a scuffle that turned deadly," said a law enforcement source. "All the signs point to Reynolds being involved."
The sources also note MGM studio fixers bullied the small town's officials.
A local political insider says Judge Mulford Winsor — who presided over the probe — "knew Reynolds killed Whiting" but could do nothing, "especially when you have Hollywood backing the defendant. You could end up in a wood-chipper ... even a judge."
Article continues below advertisement
Ultimately, Reynolds denied seeing Whiting the night of the murder — but admitted he was at the death scene and "stupidly" took a pill bottle Whiting was holding — and misplaced it.
Meanwhile, University of Arizona pharmacology Prof. Bernard Brodie determined the drug found in Whiting's system at the time of the
incident "was not likely to cause death."
The law enforcement source notes Whiting's wounds "were horrific" and had covered the floor with blood.
The source accuses Reynolds of purposely "contaminating" the crime scene by taking the pill bottle and walking "around the blood-soaked floors, leaving his footprint," handprints and fingerprints everywhere.
Sources believe the pill-strewn crime scene was staged to look like a suicide.
An insider adds Reynolds was known "for his explosive nature" and being "confrontational with men and women. Burt was easily angered and could be totally unpredictable. He had a violent streak and a very short fuse."
Article continues below advertisement
Based on the new findings, a prosecutor — who spoke only under the condition of anonymity — says there's more than enough evidence to re-open the investigation and bring justice to "an unjust case."
We pay for juicy info! Do you have a story for RadarOnline.com? Email us at tips@radaronline.com, or call us at (866) ON-RADAR (667-2327) any time, day or night.
For the biggest celebrity news stories of the day, controversies, crime, and other hot topics listen to our new podcast 'All Rise' below!