Pregnant Meghan Markle Demands Her Own Chef And Cleaners In Maternity Ward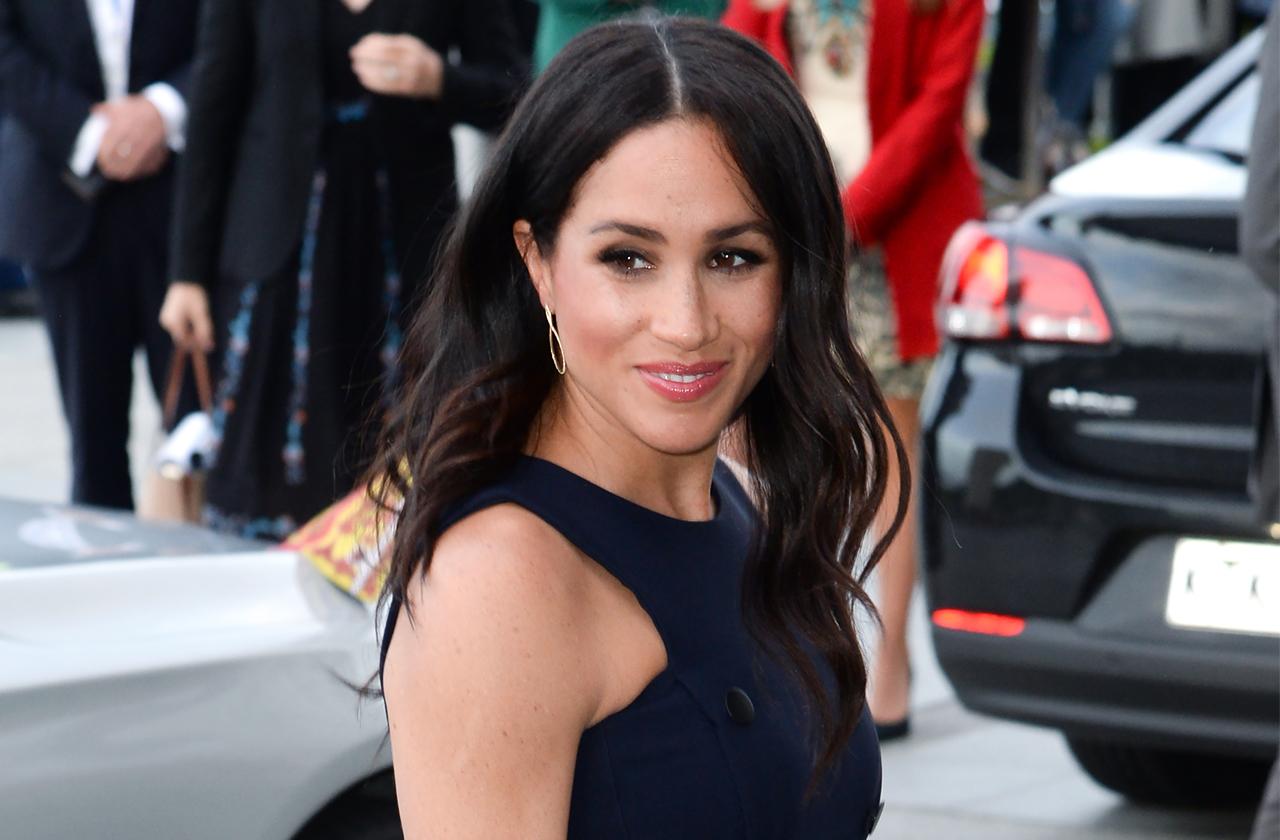 Meghan Markle has shown her diva ways once again, RadarOnline.com has exclusively learned.
Prince Harry's pregnant wife, 37, is demanding her own chef—and a team of cleaners—to the private hospital maternity ward where she's expected to give birth to their first royal baby this April.
Markle is worried as St. Mary's Hospital in London's $10,000-a-night Lindo Wing facility was recently hit by a series of hygiene scares.
Article continues below advertisement
Prince William's wife Kate Middleton gave birth to their three children there.
Incredibly, however, it scored a rating of just 2-out-of-5 in a mandatory government cleanliness test – despite it being dubbed the "royal ward" as it is where blue blood babies are traditionally delivered.
Plus, the health trust that runs the wing has been slammed in another recent standards check for cleaning and the disposal of hazardous and toxic materials.
A source said Markle, whose behavior has raised eyebrows, "went ballistic" when she learned of the poor hygiene ratings.
In addition to ordering her own chef and cleaners into the facility before she gives birth, according to the insider, the former Suits actress may tell her husband Prince Harry she wants to disregard royal tradition and choose another facility or try a natural home birth.
"Meghan will be ordering royal lackeys to get reports on the hygiene standards, and she'll want to ensure everything is bleached to the highest standard," the source said.
Article continues below advertisement
"She is also considering bringing her own chef into the hospital to oversee preparation of her food.
"But she may also use this scandal as an excuse to push for the hippy-style home birth she has wanted as soon as she got pregnant," the insider noted.
"It would be a huge break with royal tradition and will never happen as the safe delivery of her baby is considered paramount, and senior royals including the Queen would order Meghan into the Lindo to stop a home birth happening. It's all part of the difficulties Meghan is having fitting in with the royal rules."
The UK's Food Standards Agency revealed in a 2018 report there was "improvement necessary" at the Lindo in London over the "cleanliness and condition of facilities and the building."
It also concluded there needed to be an upgrade when it came to "hand washing facilities and pest control to enable good food hygiene."
The Lindo Wing is a private facility so it is not obligated to reveal to the public how many complaints it has received from patients over its hygiene standards or services – or how many fatalities or injuries have occurred there.
Article continues below advertisement
But St. Mary's Hospital, which houses the luxury private wing, is obligated to reveal such details.
RadarOnline.com can reveal the latest report on St. Mary's hospital slammed it for poor hygiene standards and said a litany of services "require improvement."
But new royal Markle has recently received scrutiny herself.
According to Daily Mail sources, Markle was bothered by the musty odor of St. George's Chapel at Windsor Castle, where she married Harry in May.
She "asked for air fresheners to be deployed before her guests arrived," a spy said, but added that royal staffers turned her request down.
In royal biographer Robert Jobson's book Charles at 70: Thoughts, Hopes and Dreams, he claimed that before the wedding, Prince Harry, 34, raised his voice and yelled, "What Meghan wants, she gets!"
Alarm bells also went off after Markle's personal assistant quit just six months into the job. The Duchess had reportedly driven the woman, Melissa Toubati, to tears with her demands.
Royal correspondent Richard Palmer has written, "It is clear that Meghan is regarded as difficult and demanding by some in the family and on the staff."
Her birth arrangements might be the next big issue for Britain's royal family. Stay tuned to RadarOnline.com for further developments!
We pay for juicy info! Do you have a story for RadarOnline.com? Email us at tips@radaronline.com, or call us at (866) ON-RADAR (667-2327) any time, day or night.