Robert De Niro Regrets Losing Creepy Hannibal Lecter Role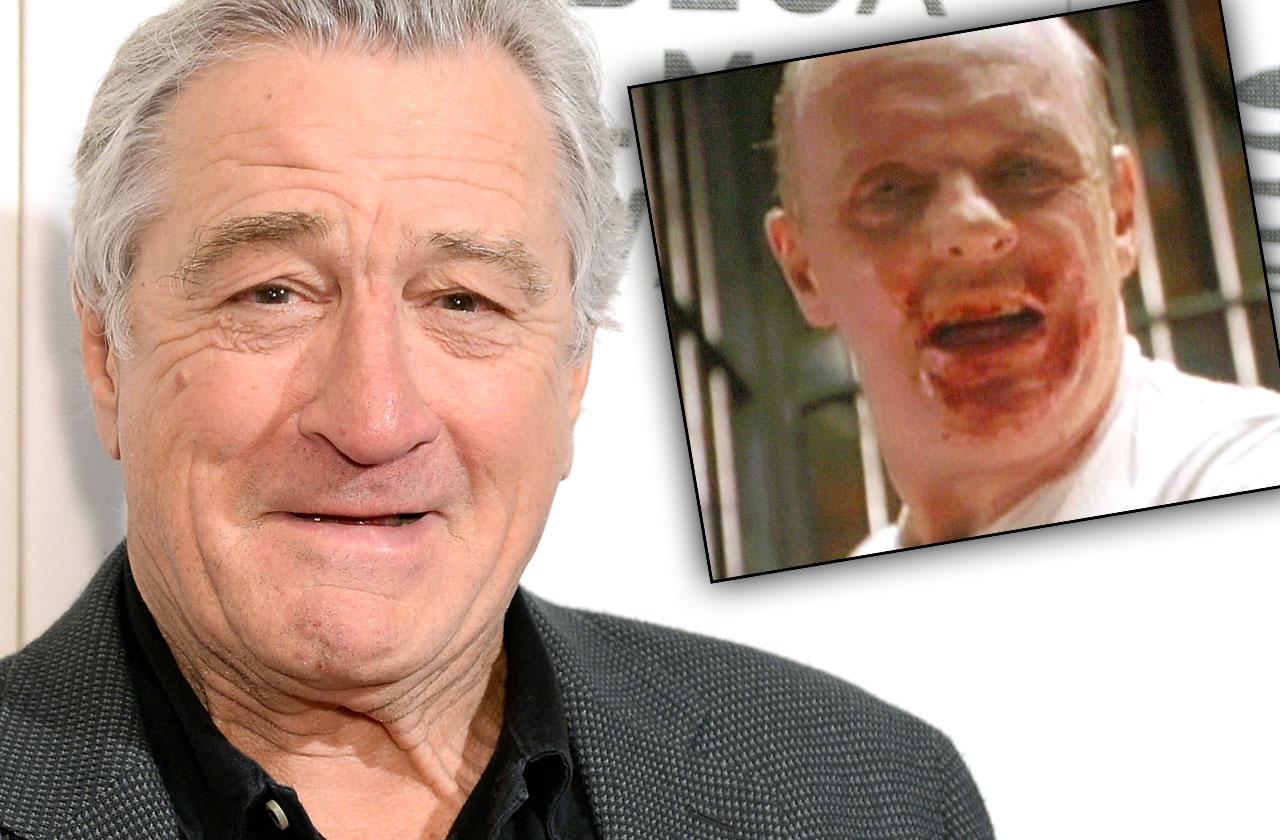 Robert De Niro has spent decades wishing he had played Hannibal Lecter, a role which could have earned him a third Oscar, RadarOnline.com has learned.
But the actor spent so long mulling over an offer to portray the cannibal in Silence Of The Lambs the part went to Anthony Hopkins.
Despite spending only 12 minutes on screen, Hopkins won a Best Actor Oscar for his take on the serial killer in director Jonathan Demme's 1992 chiller.
Article continues below advertisement
"It is what it was, and Anthony Hopkins was great in it," said De Niro, 75, "but there was a period we were talking about me playing Hannibal Lecter."
"I couldn't make up my mind because I had something else I was trying to fit in," added the 75-year-old actor, revealing the movie's director "just went on and cast it" without waiting around for an answer.
"It is just something… just how it went," added De Niro.
Hannibal Lecter is not the only iconic lead part missed out on by De Niro, who won a Best Supporting Actor Oscar for his role as Vito Corleone in Godfather II, and a Best Actor Academy Award for playing boxer Jake LaMotta in Raging Bull.
He dropped out of playing Josh in Big, pizzeria owner Sal in Do The Right Thing, Frank Costello in The Departed and Bill Cutting in Gangs Of New York.
Incredibly, De Niro also lost the chance to portray Jesus in The Last Temptation Of Christ, Paul Sheldon in Misery, Willy Wonka in Tim Burton's remake of Charlie And The Chocolate Factory and burglar Harry Lime in Home Alone — played by De Niro's pal Joe Pesci.
Article continues below advertisement
He made the admissions in a Nov. 26 interview at a dinner event in Leeds, England, billed as "An Experience With Robert De Niro."
It is believed the actor was paid millions of dollars to appear at the talk, where fans paid nearly a whopping $1,000 each for a selfie with the star and around $600 for dinner table seats at the sold-out event.
De Niro's comments came the day before he confirmed that he and his wife, Grace Hightower, were splitting up, as RadarOnline.com previously reported.