Rachel Brosnahan 'Devastated' That 'Insecure' May Be Ending!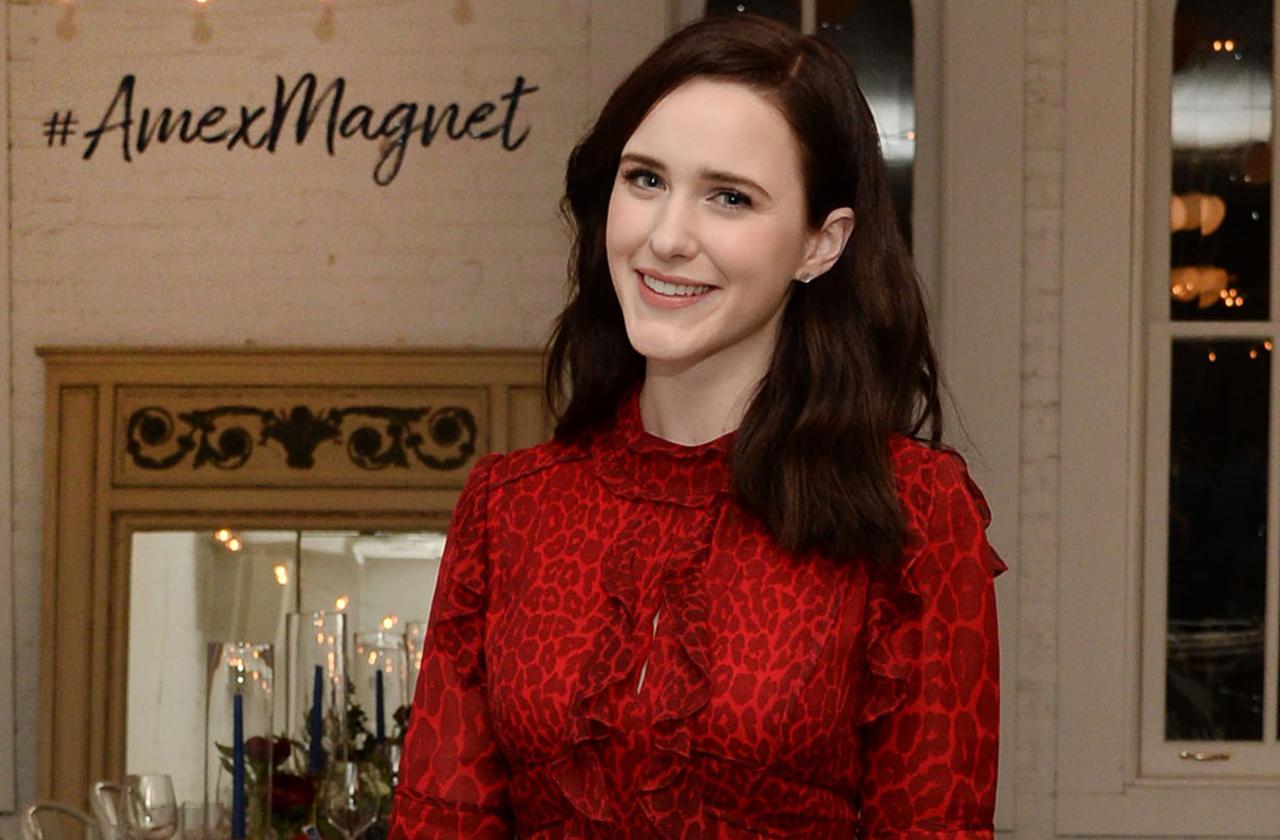 Rachel Brosnahan is a quirky, glamorous comedian on The Marvelous Mrs. Maisel, and on the Hollywood stage, a stunning and talented Emmy winner. But behind closed doors, the 27-year-old is a show-binger just like her fans!
Speaking to RadarOnline.com during her private dinner with American Express Cash Magnet Card this Monday, the actress opened up about her career, personal views and guilty pleasures!
Article continues below advertisement
Brosnahan — a proud #MeToo supporter — began her talk by addressing the disconnect between the discrimination of women in Hollywood and the powerful feminist TV being created today.
"Our show celebrates women finding their voices in a new way," she said, speaking of The Marvelous Mrs. Maisel, where she plays modern heroine Miriam "Midge" Maisel.
"Female friendship I think is at the core of our show," explained Brosnahan, quickly adding that Insecure, however, is likely her favorite show of the moment because of the empowering messages it delivers.
"I'm so devastated that it might be ending after season four!" admitted Brosnahan.
Speaking of the comedy series' powerful characters, she said, "I think the friendship between Issa and Molly is one of the most powerful on television. It's complicated and intricate and it's messy just like so many of our friendships are. And it felt revolutionary in a way that it shouldn't anymore!"
The actress said that one of the reasons she appreciates the show so much is because it is comprised of a team of strong "women celebrating being weird and different and trying new things."
Article continues below advertisement
The same goes for her own series, which she says "celebrates women finding their voices in a new way."
Despite the fact that Brosnahan believes TV has progressed since the #MeToo movement, she recognizes that there is "a long way to go."
"Only a very small percentage of studio films are directed by women," she said, adding that within that group there is also a lack of women of color — which is another dilemma.
"Straight white men still monopolize the most influential, powerful positions in our industry and in most industries. I feel hopeful that these conversations are being heard and that steps are being taken, but I think we still have yet to see exactly how this moment that is fairly young will play out," said the brunette beauty.
Because the issue is still so present in the industry, Brosnahan told RadarOnline.com that she feels "so fortunate to be at Amazon where Jennifer Salke has taken over our division. I'm waiting for more women in positions of decision-making — and people of color, because that's how we create and amplify stories that better represent the world we live in."
Article continues below advertisement
While the progress of the movement has been slow, Brosnahan is staying positive, as she believes TV "has always been ahead of the curve" when it comes to "being inclusive and celebrating different kinds of storytelling, taking bigger risks in storytelling."
"I think there's a lot of great television right now," admits Rachel Brosnahan.
Are you surprised to learn Rachel Brosnahan is a show-binger? Let us know in the comments below!