Womanizer JFK Was Killed Over Affair With Junkie Socialite – New Book Claims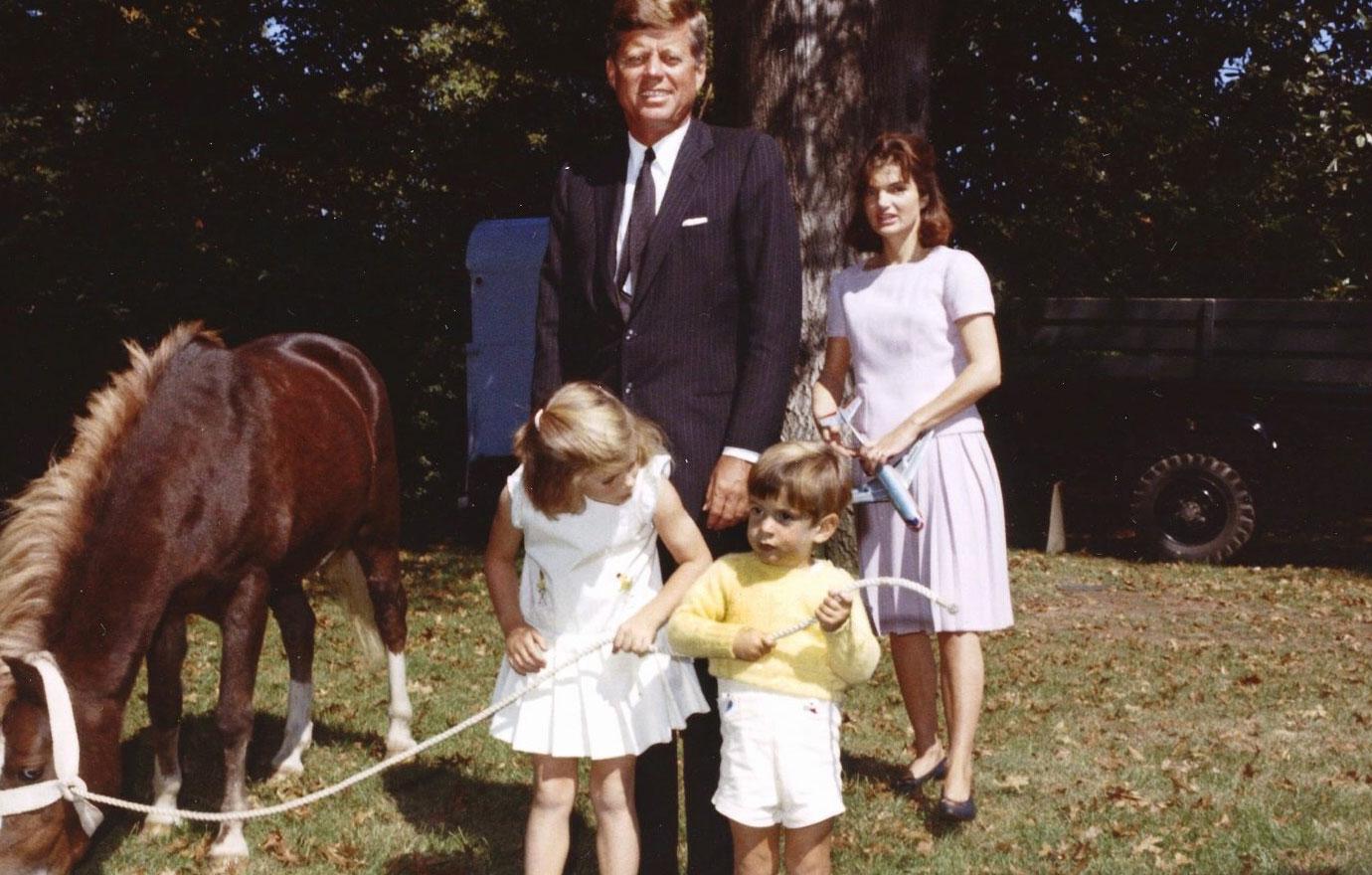 Was John F Kennedy murdered over an illicit affair?
As America gets ready to remember his death on the 55th anniversary of his Dallas shooting new theories are emerging.
In the book 'Smoking Guns' by Ralph Thomas the writer claims that serial womanizer got involved with the wrong lady.
Thomas says there is a "lot of documentation" in the files on Kennedy's relationship with Mary Pinchot Meyer.
He says their affair became a "dangerous relationship" due to fears the highly-connected socialite was becoming too close to the president and sharing CIA secrets gleaned from her ex-husband, who was a former agent for the spy organization.
Article continues below advertisement
Meyers was a gorgeous divorcee who was already close to the Kennedy clan before she started her lengthy liaison with the playboy president before his 1964 shooting.
Her former husband was CIA operative Cord Meyer – and before they split they socialized with Kennedy and his wife Jacqueline.
Their friends included, James Angleton, a former CIA chief of counter surveillance.
Thomas said: "Meyers was a bombshell. The president started trusting her and letting her in on meetings that were going on inside the White House.
"Mary became an unofficial trusted aide as well as one of the president's party girls.
"There is a lot of documentation that Mary was one of the people who got the president into recreational drugs – at first marijuana and cocaine, but led to sessions using LSD."
LSD was not illegal at the time and Mary was a known user. Counterculture idol Timothy Leary – believed its use was beneficial allowing users to understand and learn more.
Article continues below advertisement
It is thought the CIA became fearful Meyer was appealing to Kennedy to increase his pacifist policies during their drug sessions.
And author Thomas believes her shooting helps prove there was a conspiracy to murder Kennedy that can be traced to the highest reaches of US government.
Meyer herself was murdered almost exactly a year after Kennedy was shot, on October 12, 1964.
The socialite was shot while walking on a towpath on the Chesapeake and Ohio canal in Georgetown just outside Washington DC.
A black man named Robert Crump who was in the area was swiftly arrested for the killing – despite the murder weapon never being found.
He was found not guilty and her murder has never been solved.
Ironically, Thomas says that before her death Meyer had been phoning friends saying she was collecting evidence that showed the official Warren Commission investigation into Kennedy's killing was a "pack of lies".
We pay for juicy info! Do you have a story for RadarOnline.com? Email us at tips@radaronline.com, or call us at (866) ON-RADAR (667-2327) any time, day or night.