'RHOC' Star Josh Waring Begs Judge To Allow Him To Take Polygraph Test In Jail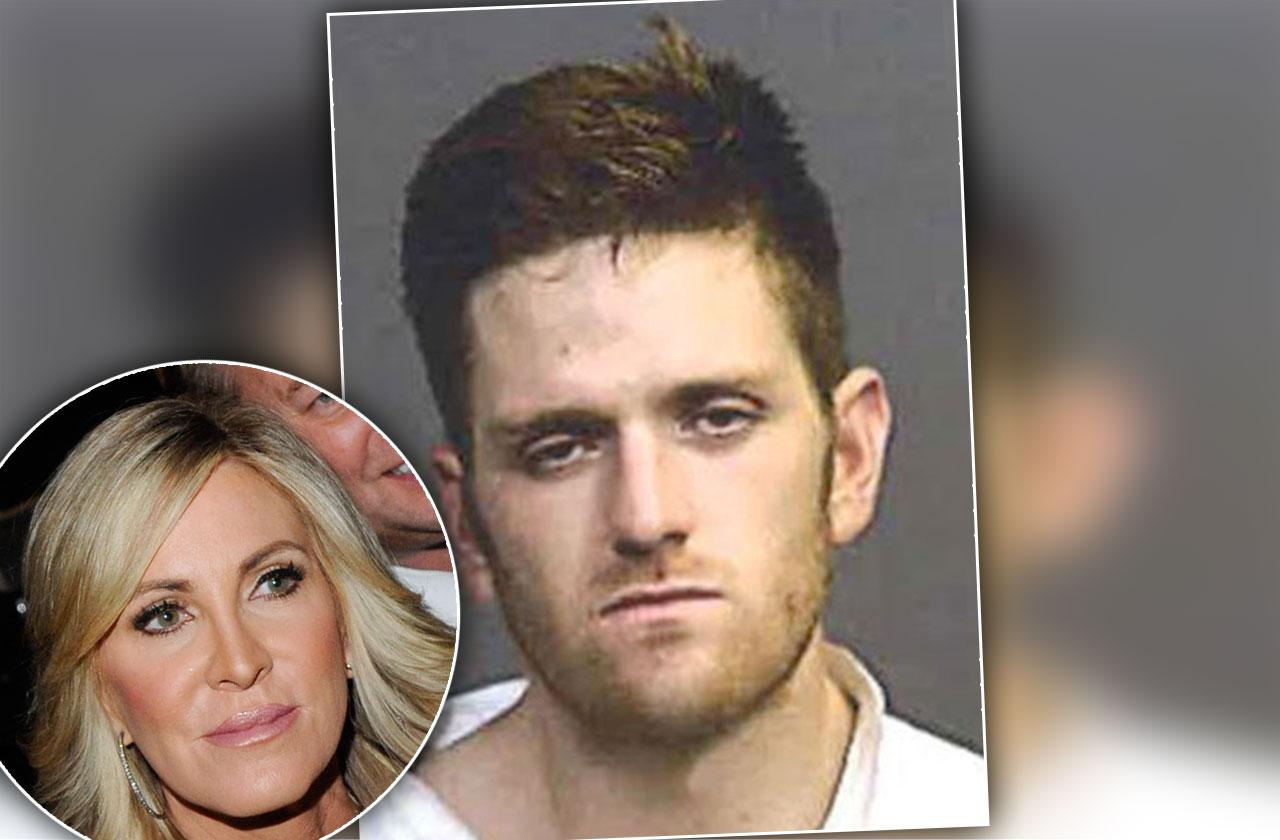 Josh Waring is asking a judge to allow him to take a polygraph test in jail so he can shut down "false statements" allegedly made by Orange County prosecutors and officials in connection to his attempted murder case, RadarOnline.com can exclusively report.
In a court affidavit filed on August 13 and obtained by RadarOnline.com, Waring told the court that he will pay for a licensed polygraph technician to visit the Orange County jail.
Article continues below advertisement
Waring, the son of former The Real Housewives of Orange County star Lauri Peterson, has been in jail since June 2016 after he was arrested and charged for allegedly attempting to murder Daniel Lopez, who was shot outside a sober living home in Costa Mesa, California.
Waring has pleaded not guilty to the charges, which include three counts of attempted murder. The 29-year old has alleged the actual shooter was another man in a different vehicle.
In his motion for a polygraph test, Waring said prosecutors made disparaging and false remarks about him.
"In May of 2017 the O.C.D.A.'s Susan Kang Schroeder participated in a televised media program CRIMEWATCH with Chris Hanson, pertaining to Waring's case," Waring wrote in the affidavit. "While Waring does not contest The People's right to exercise free speech and press, Mrs. Schroeder's commentary largely focused on attacking Waring's credibility with unrelated and unproven alleged conduct in jail. This conduct was irrelevant to the facts of the case and was highly prejudicial, therefore making it inadmissible..."
Article continues below advertisement
According to court documents, Orange County Sheriff's investigator Donald Lee alleged Waring has logged a long list of dangerous and serious behavioral problems in jail, including slashing one inmate with a modified razor in August and another inmate in December. In his declaration, Lee also said Waring was been caught with prescription porn, drugs and "pruno," or jail wine.
Waring denied attacking the inmate and has maintained he is unfairly targeted by deputies. He alleges he was attacked with pepper bullets in his cell in retaliation for reporting a deputy.
In his motion, Waring said these allegation are "false and none had withstood judicial muster in a court of law. This motion was filed without any attempt to safeguard Waring's rights, either conditionally under seal of pursuant to a protective order, and was disseminated into the public domain and immediately (suspiciously) leaked to the press. Waring contends that the multitude and nature of these allegations cannot help but prejudice him at trial and only by demonstrating his factual innocence by way of a polygraph can he mitigate the potential harm."
Article continues below advertisement
Waring is scheduled to appear at an Orange County court on Thursday, Aug. 23, 2018 to possibly discuss the polygraph motion and also another large issue.
As RadarOnline.com exclusively reported, explosive testimony last week revealed private jail phone calls between Waring and his former public defender may have been accessed by Orange County jail staff.
Phone conversations with defendants and their attorneys are protected by law under attorney-client privilege and should be included on a "Do Not Record" list maintained by the Sheriff's jail staff. Waring and his current attorney, Joel Garson, believe police could have obtained privileged information related to Waring's attempted murder case, as well as the private conversations of other inmates.
RadarOnline.com exclusively revealed the bombshell court documents that showed the Sheriff's Department staff accessed 58 of 1,070 calls that were allegedly improperly recorded from 2015 up until last month. The calls were then listened to 87 times by Sheriff's Department staff, according to a July 27, 2018 letter written by Darren Wallace, Executive VP of vendor GTL (Global Tel Link Corp), which maintains and manages the jail calls.
Wallace is scheduled to testify in court on Thursday, August 23.
We pay for juicy info! Do you have a story for RadarOnline.com? Email us at tips@radaronline.com, or call us at 800-344-9598 any time, day or night.
For the biggest celebrity news stories of the day, controversies, crime, and other hot topics listen to our new podcast 'All Rise' below!