Scientologists Plan To Bring Tom Cruise Back From The Dead!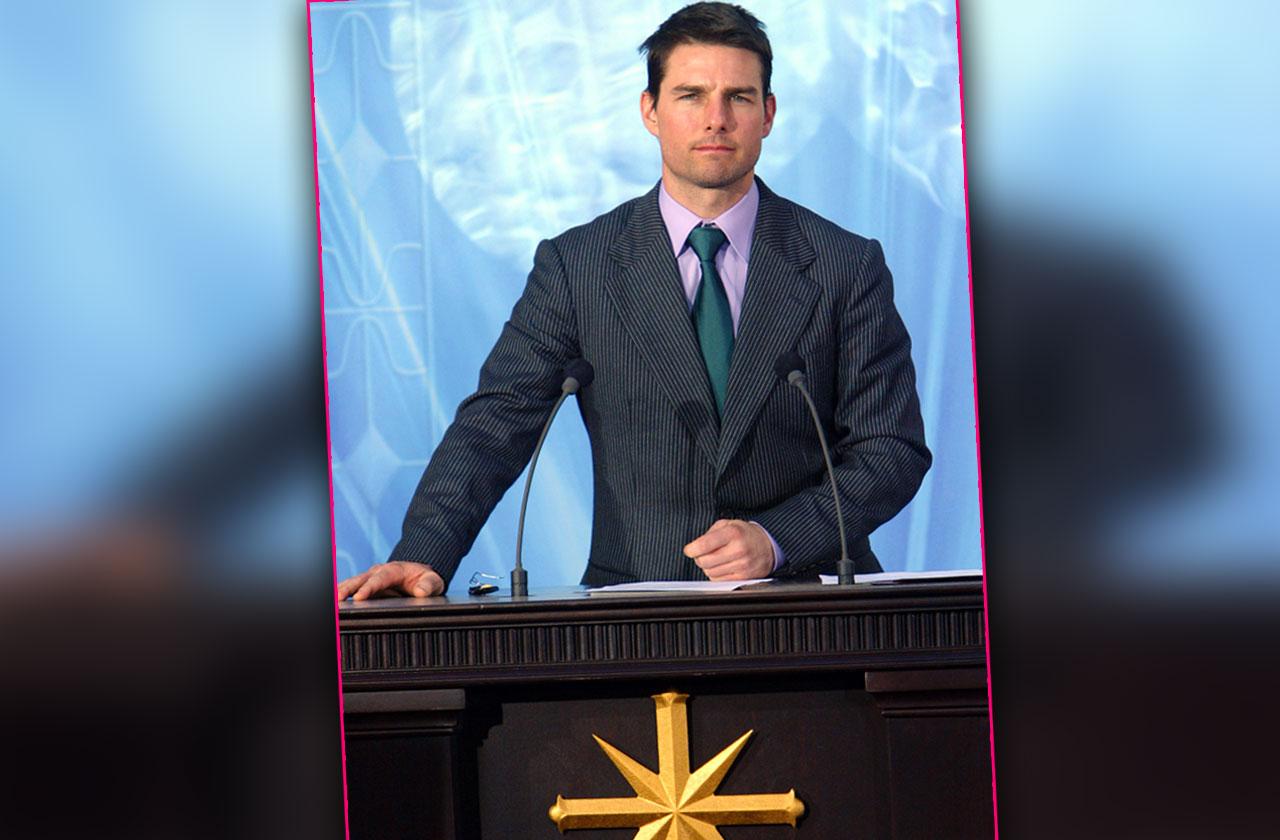 Aging action hero Tom Cruise now travels with enough medical personnel to staff a hospital ward — including a Scientology shaman who can zap him back to life with the touch of a finger in case he dies.
That's the incredible claim of church sources and a well-placed mole, who reveal Cruise reserved an entire floor of London's Claridge's hotel for his entourage of cult healers and therapists.
The luxury art deco gem — known as the unofficial annex to Buckingham Palace — is so pricey that a "cut-rate" room can go for more than $1,000 a night. Its 2,400-square-foot Royal Suite would set Cruise back $11,130!
Article continues below advertisement
The 56-year-old actor booked his crew into the ultra-exclusive hotel for the late-July premiere of Mission: Impossible – Fallout, the newest installment in the blockbuster franchise, according to the mole.
"Tom takes pride in trying to do as many of his own stunts as possible and he's notorious for pushing himself too far," the insider said. "But it's been a terrible idea, especially at his age. As a result, he's suffered injuries that have left him wracked with pain from head to toe."
The most troubling problem is the shattered ankle Cruise suffered while leaping between two buildings during the filming of Fallout last August.
The actor confessed in January the ankle was still broken, despite grueling rehab sessions seven days a week.
"This latest injury is proving especially hard for Tom to get over. He'll have to spend a fortune on plane tickets and accommodations for his medical team during the 'Fallout' promotional tour," the source said.
Article continues below advertisement
But Cruise's brush with death seems to have left him with even bigger worries.
"A senior Scientologist trained in the 'assist healing method' accompanies the traditional doctors who will follow Tom wherever he goes," according to the insider.
As RadarOnline.com has reported, Cruise has reached the level of "Operating Thetan VI" in the religion — allowing him to heal the sick by a laying-on-of-hands method called "Touch Assist."
Scientologists believe the technique can cure ailments like sprains, colds and sore throats. But they can't practice it on themselves, requiring Cruise to travel with his own touch assist-qualified wizard.
"The Scientologist performing the touch assist will touch the injured person and instruct them to 'feel my finger,' " explained a church source. "Only one finger must be used — not two. After the healer has finished, they must say, 'End of assist.' Scientologists believe it's a powerful procedure."
Article continues below advertisement
Amazingly, cult followers are convinced even higher powers exist!
RadarOnline.com has learned the group's zany founder, L. Ron Hubbard, preached a Lazarus-like variation of the method, called the "Bring Back to Life" assist, in a lecture recorded on April 7, 1972, aboard his yacht Apollo.
That power "consists of speaking to a corpse and either commanding it or possibly pleading with it to come back to life" in "Tone 40" — which in Scientology means a forceful, "full-throated" way of speaking.
"We've actually brought little kids back to life and that sort of thing — just tell them, 'Pick up the body,' " Hubbard said in the recording, a partial transcript of which has been obtained by RadarOnline.com. "Now, you just tell them with Tone 40, just say it around the vicinity, they're still around. And back they come again."
Added an insider: "It's not surprising that Tom would travel with someone who can resurrect the dead. That has to be a comfort after his close call last year!"
We pay for juicy info! Do you have a story for RadarOnline.com? Email us at tips@radaronline.com, or call us at (866) ON-RADAR (667-2327) any time, day or night.