Duck Boat Survivor Alleges Captain Told Passengers Not To Worry About Life Jackets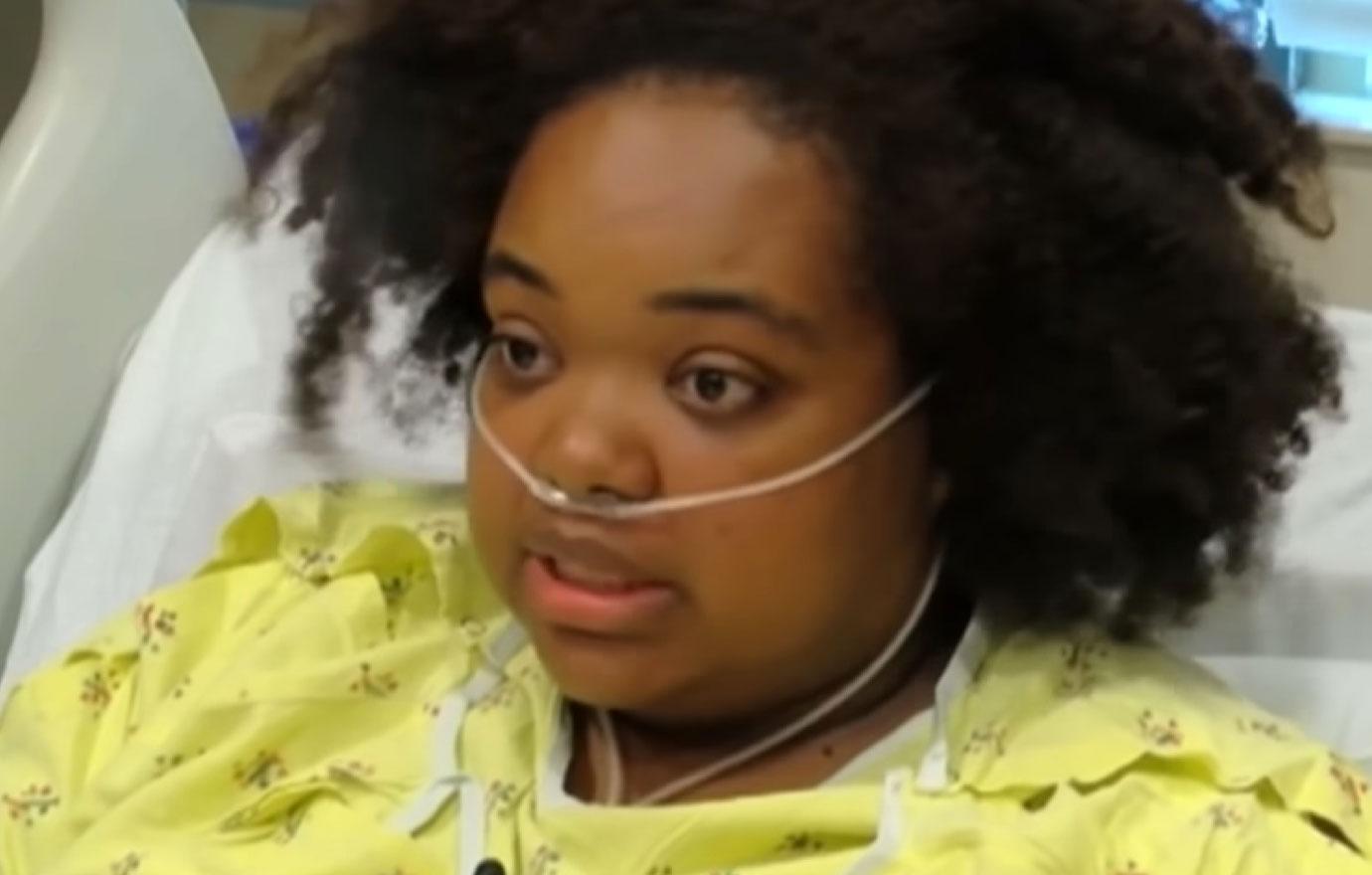 One of the survivors of the tragic duck tour boat that capsized has claimed that the captain told the passengers not to worry about life jackets!
Tia Coleman made the shocking allegation to FOX59, as she recovered in the hospital from pneumonia and other injuries.
Coleman lost nine members of her family in Thursday's horrifying accident in Branson, Missouri. A total of 17 people, including children, died after the boat capsized due to a microburst descending on the lake.
Article continues below advertisement
When the boat started rocking in Table Rock Lake, Coleman said, its captain told passengers not to worry about using life jackets, although workers had shown them where they were stored.
"The captain had told us, 'Don't worry about grabbing the life jackets, you won't need them,'" Coleman recalled of his alleged message.
"When the captain took over, I thought that at some point he would say grab the jackets now. But we were told to stay seated, and everybody stayed seated. Nobody grabbed it," Coleman shuddered.
She believed that "When that boat is found, all those life jackets are going to be in there. Nobody pulled one off. You weren't supposed to grab them unless you were in distress, which we were, but he told us we don't need them. It was, I don't know what to say, definitely… a life-altering event."
Colmean said she didn't know the boat was sinking until it was too late.
"I believe that a lot of people could have been spared," she sighed.
Article continues below advertisement
Ripley's Entertainment, which owns and operates the "Ride the Ducks" tour, did not immediately respond to RadarOnline's request for comment about Coleman's claims.
The woman, who was visiting from Indiana, lost her husband, Glenn, 40, and her three children Reece, 9, and Evan, 7, and Arya, 1, along with other relatives in the accident.
"My heart is very heavy.… I lost all my children. I lost my husband. I lost my mother-in-law and my father-in-law. I lost my uncle. I lost my sister-in-law. And I lost my nephew. I'm okay but this is really hard. This is really hard," Coleman said bravely in the TV interview.
Stormy weather on Thursday night had caused the boat to turn over and sink.
Jim Pattison Jr., the president of Ripley Entertainment, which owns the duck boat tour company involved in the incident, told "CBS This Morning" on Friday the boat "shouldn't have been in the water."
"This business has been operating for 47 years and we've never had an incident like this or anything close to it. To the best of our knowledge – and we don't have a lot of information now – but it was a fast-moving storm that came out of basically nowhere is sort of the verbal analysis I've got," Pattison said.
Article continues below advertisement
According to Pattison, the boats do have life jackets on board but passengers are not required to wear them by law.
"Usually the lake is very placid and it's not a long tour, they go in and kind of around an island and back. We had other boats in the water earlier and it had been a great, sort of calm experience," Pattison said.
According to Pattison, the captain of the capsized boat had had 16 years of experience with the company Ride the Ducks.
We pay for juicy info! Do you have a story for RadarOnline.com? Email us at tips@radaronline.com, or call us at (866) ON-RADAR (667-2327) any time, day or night.