Father Of American Heiress Murdered By Billionaire BF Seeks Justice After Her Death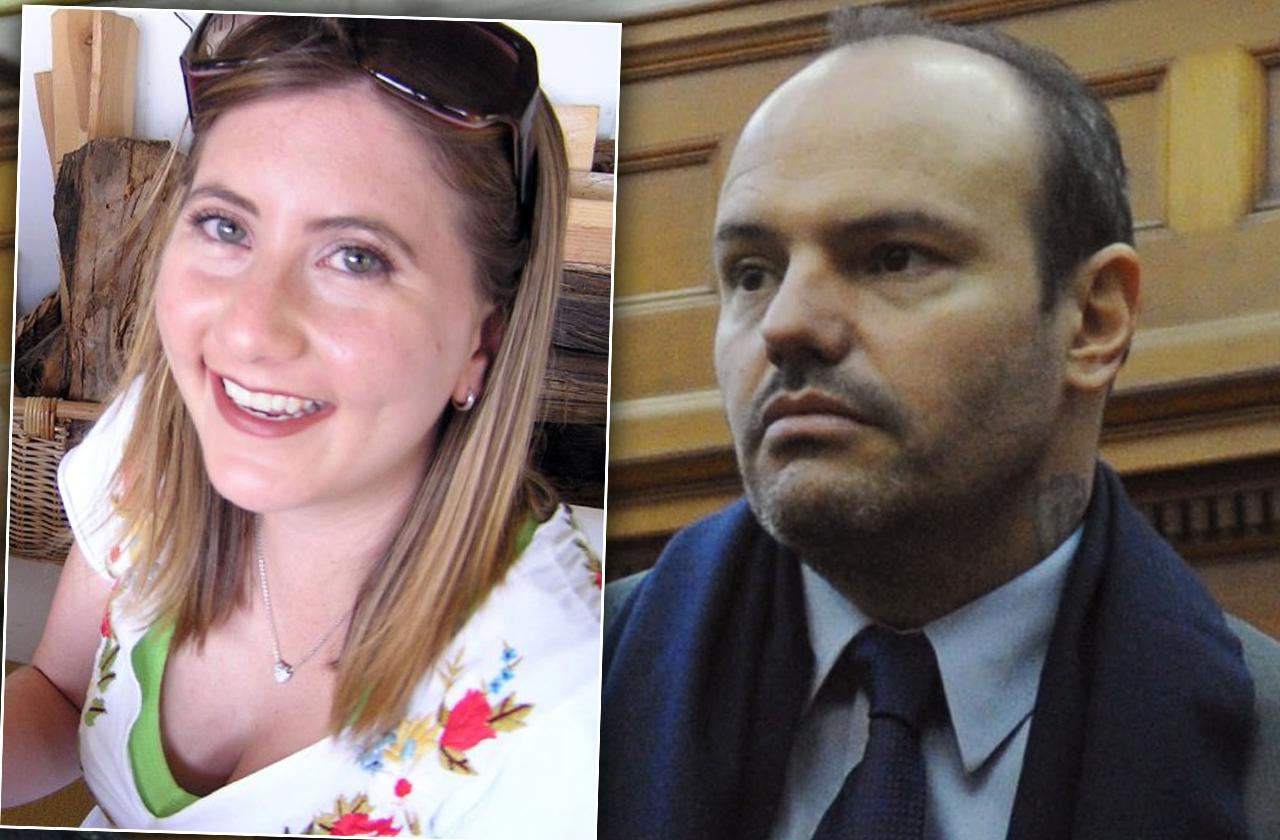 American heiress Gabriela Kabrins Alban's father is seeking justice after her brutal murder, telling RadarOnline.com exclusively that he is hoping for her billionaire killer to spend the maximum amount of time behind bars but also sharing his message of hope during the darkest of times.
Howdy Kabrins moved to South Africa after Diego Novella killed his daughter in the country in 2015, a crime so depraved and violent the judge called him "evil" when delivering a guilty verdict on June 29, 2018.
Article continues below advertisement
"I would walk across the sun to get justice for my daughter," her father, who moved halfway across the world from California after her death, told Radar.
"I want to create a legacy for my daughter," he said about his beautiful 39-year-old child who was strangled and her body desecrated.
"I want to impact young men and women to change. Domestic violence, femicide, it is everywhere. Not just in third world countries."
Novella tried to claim that he was high on cannabis when he strangled Albans and smashed her head into the bathroom floor of the exclusive Camps Bay Retreat Hotel in Cape Town where they were staying.
He defecated on her face and stuffed food and chocolate in her mouth, evidence presented in court revealed. Prosecutors said that Novella put a curling iron into her vagina and put hair extensions between her legs.
Article continues below advertisement
But the judge slammed his excuses of seeing a "demonic entity" near Albans and found him guilty of the horrifying crime.
"It feels different," Kabrins told Radar after the verdict. "It has been three days. But when we wake up now we feel different. Hopeful."
Kabrins filed a lawsuit in California against billionaire Novella for "wrongful death," a move he hoped would possibly end in a financial settlement that would allow him to build his daughter's legacy.
The lawsuit documents, obtained by Radar, detailed the evil murder perpetrated by Novella on Kabrin's daughter.
"Tragically, the Kabrins will never see their beloved daughter Gaby again because of Diego Dougherty-Novella, a depraved murderer," the family attorney, Dan Shallman, a partner at Covington & Burling LLP told Radar in an exclusive statement.
READ THE SHOCKING LAWSUIT HERE
"While justice was served in South Africa, nothing can bring Gaby back or erase the horrific images of her murder the Kabrins family was forced to endure. We will therefore continue to seek justice in U.S. courts to ensure that if the murderer ever sees the outside of a prison cell, he will not have one dollar or one quetzal left to his name."
Article continues below advertisement
Kabrins told Radar the maximum sentence Novella could get would be life in prison, which in South Africa is essentially 25 years behind bars, and that there is no death penalty in the country.
"The punishment doesn't seem to fit the crime or what we've grown accustomed to. But we want the maximum sentence."
He also told Radar that the trial, with the 125 days of testimony that included graphic visuals caused him to suffer from what he believes to be PTSD.
"I'm impacted forever. Identifying her in the morgue, seeing some of the crime scene pictures.
"This man humiliated her, abused her, murdered her and humiliated her again. And I almost couldn't hold myself back from him in court when he attempted to speak to us. We got up and walked out. He doesn't have the right to talk to us."
"My heart breaks over her," Alban's father said. "I feel like I let her down. I hear her voice calling out 'Daddy' at that horrific time."
Kabrins recalled fond memories of Alban as a child.
"When she was little girl I bought her her first horse. To see this little five-year-old with a horse that was 14 or 15 hands high was a really special moment."
Novella is scheduled to be sentenced in August. Stay with Radar for updates to the story.
We pay for juicy info! Do you have a story for RadarOnline.com? Email us at tips@radaronline.com, or call us at (866) ON-RADAR (667-2327) any time, day or night.