Kathie Lee Reveals How She Finally Ended 30-Year Feud With Howard Stern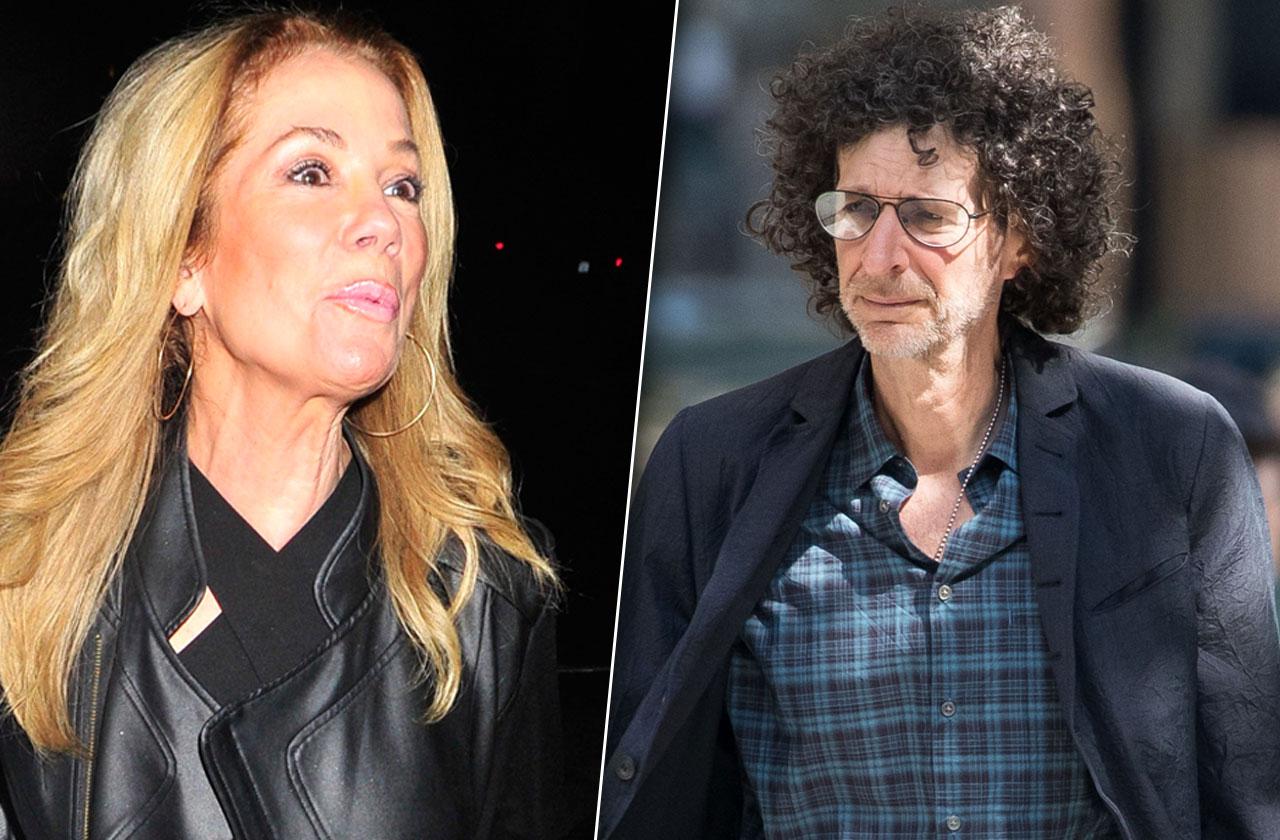 This Thursday on the Today show, Kathie Lee Gifford finally revealed how she was able to end her 30-year feud with radio mogul Howard Stern.
As RadarOnline.com readers know, Stern harshly criticized Gifford, 64, on his hit show, various times over the last three decades. At one point, he referred to her as the "world's dumbest person" and even called her "disgusting" and "hideous."
"Howard Stern had a feud with me going on 30 years. I never met him. I never listened to his show. He hated my guts for 30 years. Hated my husband, hated my children. Hated everything I stood for," Gifford explained to Jenna Bush Hager on-air this May 10.
Article continues below advertisement
"And one day, right here, I was up in the makeup room and all of a sudden he's here to announce America's Got Talent. I just feel the Lord saying very clearly to me, 'Go down and say hello to Howard,'" Gifford recalled. "I'm standing right here, he's 6' 6" and I'm 5' 5" with flat shoes and I go, 'Howard, Howard, I'm Kathie Lee. I thought it was time I say hello. I want to wish you the very best with your show.' And I left. He was really flabbergasted."
According to Gifford, Stern,64, was so rattled by the exchange that he reached out to her shortly after to apologize for the way he's treated her over the years.
"There's a message from him, a voicemail. 'I was blown away and will you call me?'" she remembered. "He calls again during dinner, we had a half-hour conversation. 'Will you forgive me, Kathie, please? I'm doing some hard work on my life. I know I hurt you. I'm so sorry and I need to ask you to forgive me.'"
MORE ON:
Kathie Lee Gifford
Article continues below advertisement
Gifford recalled her response: "'First of all, Howard, I'm so happy for you. You're doing the work you need to do. That's important for you to do. And you need to know I forgave you 30 years ago, and I've been praying for you every single day since, and I still do.'"
Gifford first spoke of Stern's apology on Andy Cohen's Watch What Happens Live in 2014.
"'I used a lot of language, but I'm so sorry,'" Lee recalled Stern telling her at the time. "'You never deserved it, you've always been so nice. You just pissed me off because you were everything I wasn't.'"
Are you surprised by Howard Stern's apology to Kathie Lee Gifford following their years-long feud? Sound off in the comments below.
We pay for juicy info! Do you have a story for RadarOnline.com? Email us at tips@radaronline.com, or call us at 800-344-9598 any time, day or night.