Star Wars' Actor Alden Ehrenreich Saw Father Get Murdered By Schizophrenic Uncle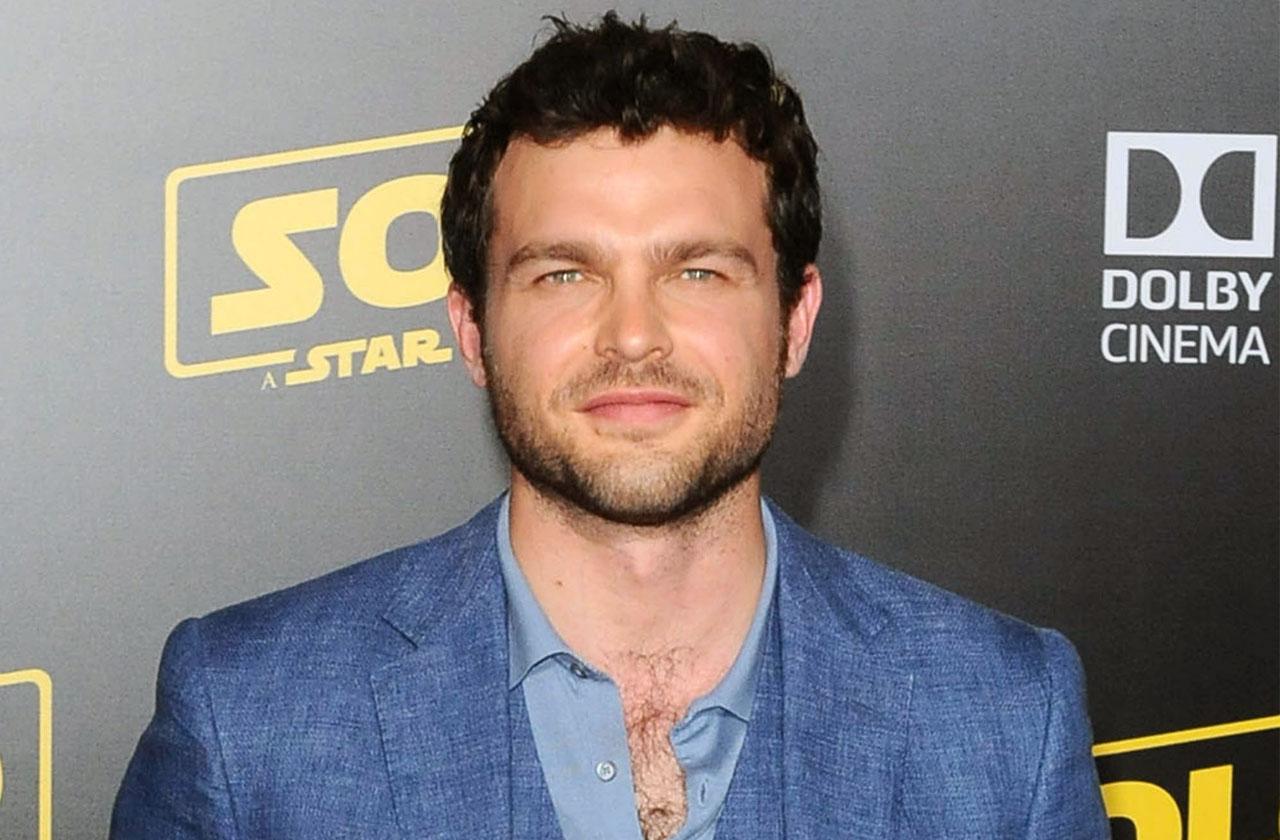 Article continues below advertisement
Nicholas Benedict, 71, was married to Ava Ehrenreich Benedict, 66, a sister of Mark and Edward, at the time of the tragedy and he remembers it well.
He told RadarOnline.com exclusively: "Edward had schizophrenia and didn't take his meds then killed his brother.
"Mark was picking him up for a Christmas dinner. At the time he was staying in a Halfway House in Long Beach, Califronia.
"Mark went over to pick him up and apparently he was waiting for him with a kitchen knife. The devil told him to kill Mark or something like that. He was having hallucinations.
"Mark had his son with him at the time, Alden, who became a movie star. I guess that must have been very traumatising for him.
The last time I saw Alden was at the funeral for Mark, they had a get together at the house. He was only around eight years old. It's a very tragic incident."
After the stabbing Alden's father, Mark, managed to drive to a nearby gas station where he was aided by citizens, who called police. He was transported to Long Beach's St. Mary Medical Center, but sadly later died aged just 43.
Article continues below advertisement
His brother, Edward, then 47 – described in local news reports as having a history of mental illness – was arrested for the murder.
Edward initially pleaded Not Guilty to the crime but changed his plea to Not Guilty by Reason of Insanity. Criminal proceedings were adjourned, and he was found mentally unstable and a danger to himself and others around him and committed to a mental health institution. He passed away in 2005.
Nicholas said Edward had previously taken illegal psychedelic drugs which had severely affected his mental health. Court papers show he was housed at a facility.
He added: "When Edward was younger — this is what Ava told me — he was heavily into LSD. He went overboard and freaked out and it screwed him up.
"He was in a halfway house the whole time I was married to Ava."
Although Mark met a tragic end, he helped pave the way for Alden in Hollywood, as he had worked as a Certified Public Accountant for Stephen Spielberg, who later helped set the budding star up with his first agent.
Article continues below advertisement
Nicholas added: "Mark was Stephen Spielberg's accountant and that's how Stephen met young Alden. He took a liking to him and gave him a shot at acting, that's how he got started."
Alden's mother, Sari, remarried and he attended the prestigious Crossroads school in Santa Monica, California, and later New York University, although he did not graduate. Alden appeared in Francis Ford Coppola's Tetro, Woody Allen's Blue Jasmine and he Cohen brothers' Haile Caesar! Before landing the role of Han Solo.
We pay for juicy info! Do you have a story for RadarOnline.com? Email us at tips@radaronline.com, or call us at (866) ON-RADAR (667-2327) any time, day or night.