Mindy McCready Revealed In Journal She Was 'Brainwashed' By Conman Kidnapper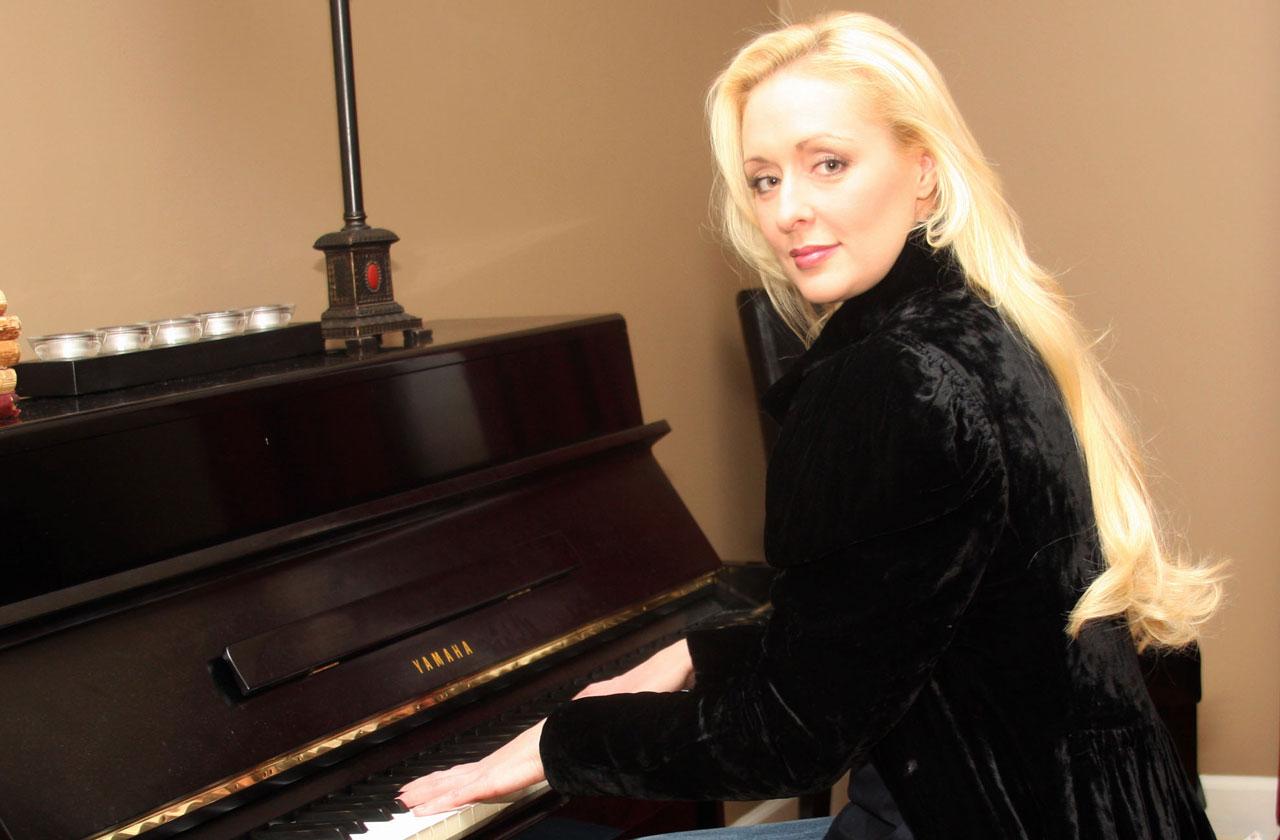 Mindy McReady thought she was on a three-week, cross-country adventure with a wealthy record producer, when in fact he was a conman on the run who had kidnapped the country music star!
A RadarOnline.com investigation exclusively reveals what it was like for McCready when her fast-talking captor bounced her from coast to coast — while authorities closed in.
"Looking back at the details of our adventure together produces so many red flags that should have tipped me off!" wrote McCready in an explosive, tell-all diary the singer kept before she tragically committed suicide at age 37 in 2013.
Article continues below advertisement
The journal, obtained exclusively by RadarOnline.com, details McCready's tragic fall from grace after a successful start to her music career that saw her debut album, 1996's "Ten Thousand Angels," go double platinum.
As she spiraled downward into a life of "bar-brawls, secret affairs, domestic violence, drug charges, jail time, rehab stays and suicide attempts," McCready recalled how she innocently came to know Julian "Jules" DeAngelo, a man friends introduced her to at a Nashville sushi restaurant.
"He was an overweight, traditionally unattractive man with a thick New York accent and a voice that carried," she wrote in her journal. "He made me laugh and demanded a lot of attention."
"We ate, drank all night, and had a great time. When I asked for the check, I found out that Jules had already taken care of it," she continued. "I can only estimate, since I never saw the tab, but it must have been somewhere in the $800 range!"
Article continues below advertisement
McCready's man of mystery offered her a chance to produce a young, up-and-coming female singer. He also claimed to have connections who had looked into McCready's probation on a drug charge and offered to help her evade authorities looking for an excuse to throw her back in jail.
"Jules quoted laws and statutes by their number. It was incredible to see. I was beginning to learn that this man was brilliant. It was comforting to be working with someone so savvy," she wrote.
It would turn out that DeAngelo was really con-artist Jonathan Roda, who used as many as eight different aliases and specialized in bilking aspiring artists out of millions of dollars by posing as a phony talent promoter and record producer.
The conman, according to the diary, claimed he was married to a wife who was trying to take his wealth. He handled thousands of dollars in cash, but still charged expensive meals, airplane flights, hotel stays and wild shopping sprees on credit cards, which were later discovered to be stolen.
Article continues below advertisement
McCready didn't have a clue until she got a call from her mom.
"She sounded panicked and with a sloppy stream of words she told me that a con artist had kidnapped me and that I'd been brainwashed. She said that he was wanted in several states and the FBI was looking for us," wrote McCready.
Refusing to believe her mom and heed her warning, McCready wrote that she allowed the shyster to continue playing her, until cops finally caught up to them staying with a family that was conned into allowing them into their Arizona home.
"There is still so much that doesn't add up," McCready wrote about the con, adding she was doing her best at "unraveling the mystery of who was Julian DeAngelo to me… and Jonathan Roda from birth."
We pay for juicy info! Do you have a story for RadarOnline.com? Email us at tips@radaronline.com, or call us at (866) ON-RADAR (667-2327) any time, day or night.