Sling TV Reality Takeover
Jail, Rehab & Sobriety: Luann De Lesseps Tells All In Soul-Baring New Interview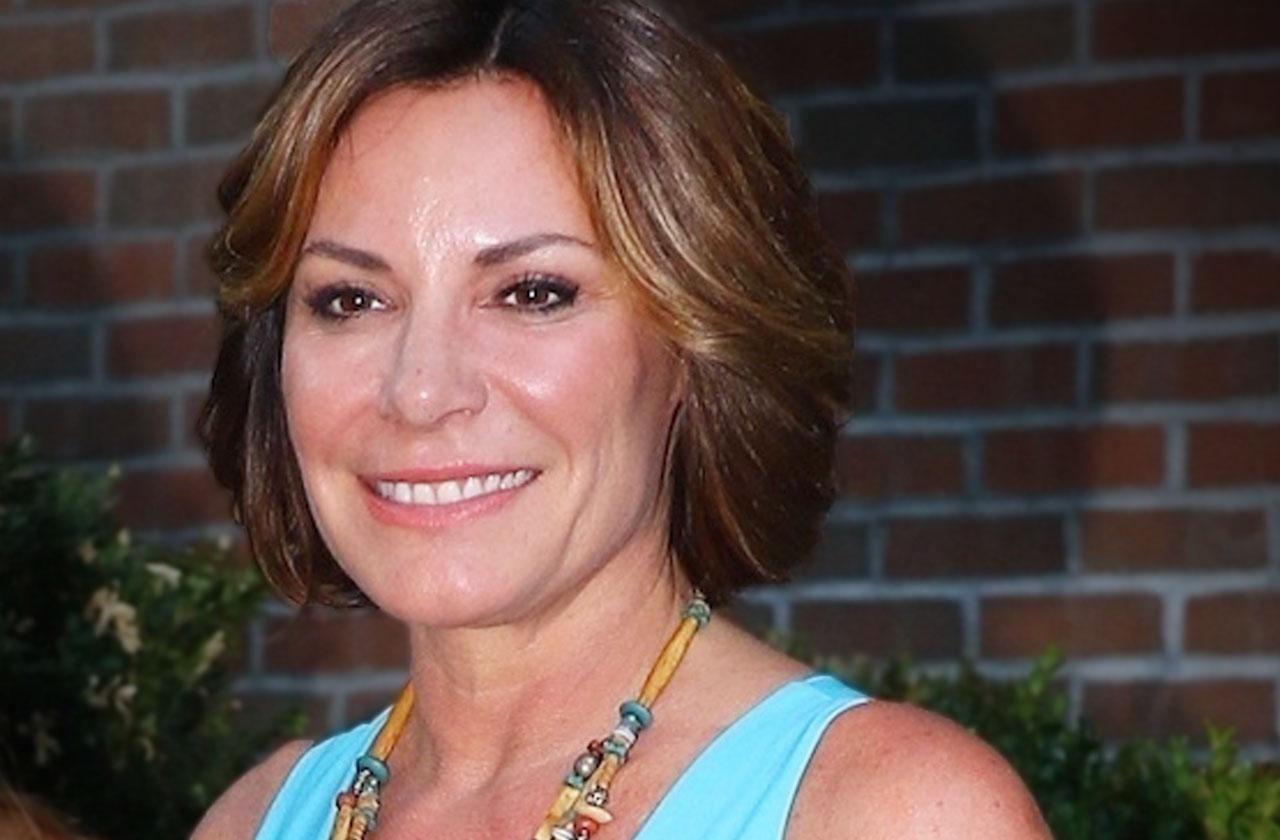 Luann de Lesseps is opening up more about her spiral into alcohol addiction, her shocking arrest, rehab and life post-treatment.
"I couldn't continue living the way that I was living," she told People in an in-depth new tell-all interview. "The only place where I felt like I was going to be okay was rehab."
"I needed to be surrounded by people who had the same issues I was having. Rehab was a godsend," she insisted. "This was a warning. It was meant to happen so that I could take a step back and look at myself in a different way . I'm grateful to the universe for making me change my life."
Article continues below advertisement
De Lesseps has been sober since she left treatment in January.
"Everybody around me says, 'Luann, you're not an alcoholic.' I don't know if I am or not. All I know is that not drinking works for me right now. Will I drink again? I don't know. I miss good red wine . Not to say that I'll never have good red wine again. Who knows where we'll all be tomorrow. For today, that's the choice that I'm making for myself."
As RadarOnline.com reported, de Lesseps, 52, began her much-needed road to recovery after she was tossed into a Palm Beach, Florida, jail in December after she drunkenly got into a scuffle with police, who had been called to her hotel when she went into the wrong room.
"It was the worst thing that ever happened to me," the Real Housewives of New York City star — who was slammed with charges for resisting arrest with violence, threatening a public servant, battery on an officer and disorderly intoxication — recalled of the "embarrassing" and "shameful" incident.
Article continues below advertisement
She pleaded not guilty to the host of charges and on April 13 de Lesseps must face a judge to find out if she will be forced to serve time in jail.
Today, 52-year-old de Lesseps believes her downward spiral was sparked after her seven-month marriage to Tom D'Agostino Jr. went down in flames last year.
"I would start with a martini and maybe have two martinis and then get into the wine at dinner," she recalled. "Then I'd have a little bit of vodka soda before going out."
The cycle would all begin again the following morning. "I would have the hair-of-the-dog drink the next day, and drink more, and it didn't feel good," she confessed. "Alcohol just stopped working for me."
De Lesseps also revealed in her interview another trauma she suffered in 1999 when she got in a car accident in Switzerland and thought she had killed her kids, Victoria and Noel, who were just 2 and 4 at the time.
Article continues below advertisement
"I never really faced that horrific accident, and through that and everything else, my emotions just crept up on me and drove me to the point of self-medicating with alcohol," she said. "People think it's just about Tom. It's not just about Tom."
De Lesseps admitted that her time in rehab had some other benefits besides getting her sober. She shed weight, quit smoking and got back into her old passions, including meditation and yoga.