Co-Parent From Hell! Jenelle Evans Goes Off On Baby Daddy Nathan Over Custody Drama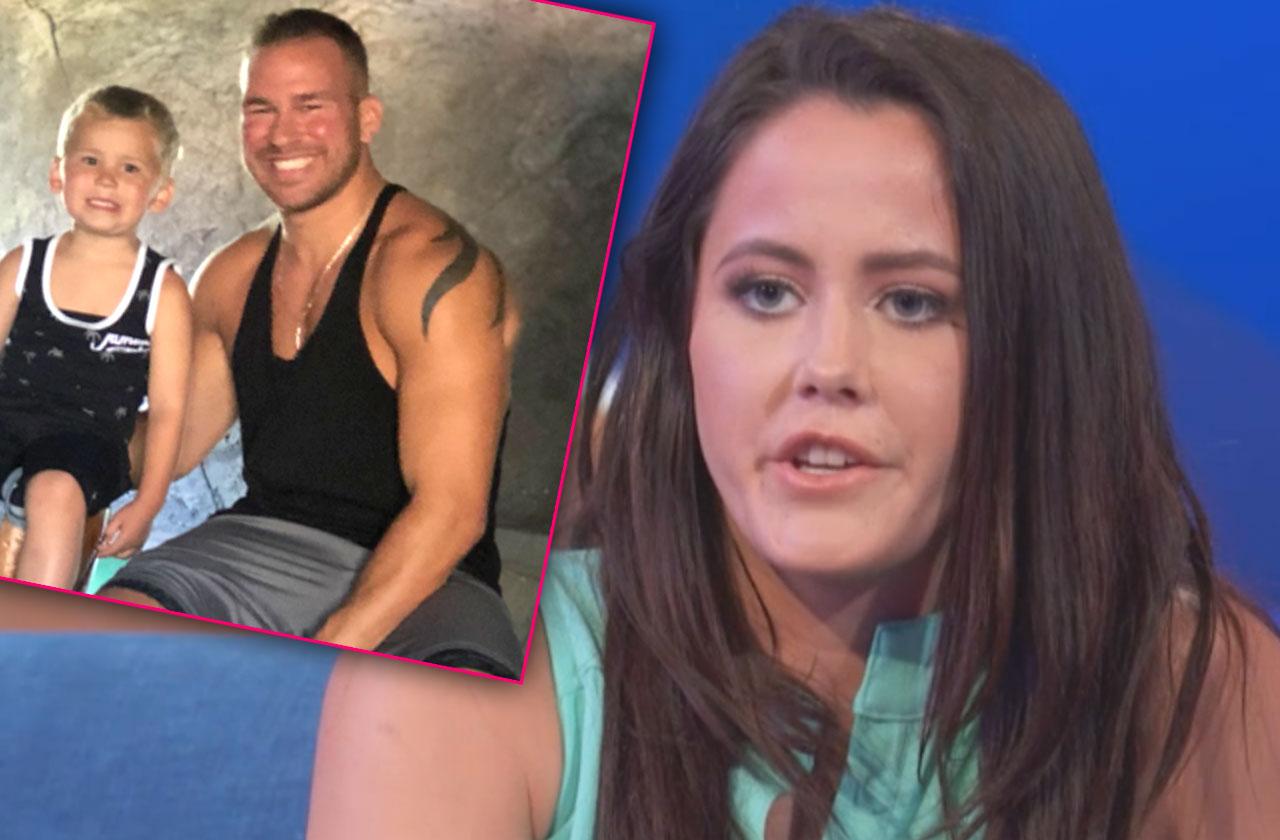 Article continues below advertisement
Nip Tuck: Kailyn Lowry's Plastic Surgery History!
"She texted his mom and her husband David Eason texted Nathan Sunday morning," a source close to Griffith said. "Nathan's mom was with Kaiser. They stay with his mom when they are in town."
The insider claimed that Evans demanded to speak to her son even though he was sleeping. "It's just sad that they were forced to wake up just so she could hear his voice because she didn't believe he was there," the source said. "Where else would he be?"
"Nathan and his mom always play by the rules because they know how she is," the source said. "It's her way of controlling Nathan."
Griffith's girlfriend is allegedly "scared" to post photos with Kaiser. "Anytime Ashley is around Kaiser there is an issue," the source said. "She has to hide it."
Griffith's mother supervises visits with the 3-year-old every other weekend. In September, she filed an emergency motion to have full custody of Kaiser when Evans harassed her via text. She also claimed Evans tested positive for marijuana in the hospital when she gave birth to her third child Ensley.
Article continues below advertisement
Evans went on a series of rants in the past week. Eason commented on a photo of Messer's daughter Aleeah with ex-husband Corey Simms, "I can't believe Corey would allow her to wear that much makeup."
Messer responded, "I take opinions lightly cause I don't give a fuuuu. Especially if you're irrelevant to my life."
Evans posted on Instagram story, "David went to Leah's Instagram account and commented on her daughter's cheerleading makeup. He commented on some cheerleading makeup, and you guys are sending him death threats. Do you understand how wrong that is? He doesn't hate Leah, but when you go on someone's podcast talking pure s**t… people don't forget that Leah. What are you going to do about it? So sorry if my husband got on your account and commented. Maybe you should block him or delete him."
When co-star Kailyn Lowry came to Messer's defense, Evans went off on her!
"So now you have the hulk trying to put her two cents in, aka Kail," she said. "I think it's really funny you always have to butt in on people's drama. I'm pretty sure my rant had to do about Leah about cheerleading makeup it didn't have Kail's name all over it. This all started because Kail wanted to start a podcast and everyone decided they wanted to go on there and talk s**t about me and David so I'm going to say what I want to like everyone else does."
Kail responded, "Is she on drugs?"
We pay for juicy info! Do you have a story for RadarOnline.com? Email us at tips@radaronline.com, or call us at (866) ON-RADAR (667-2327) any time, day or night.