Nip Tuck Report: All of Kailyn Lowry's Plastic Surgery Over the Years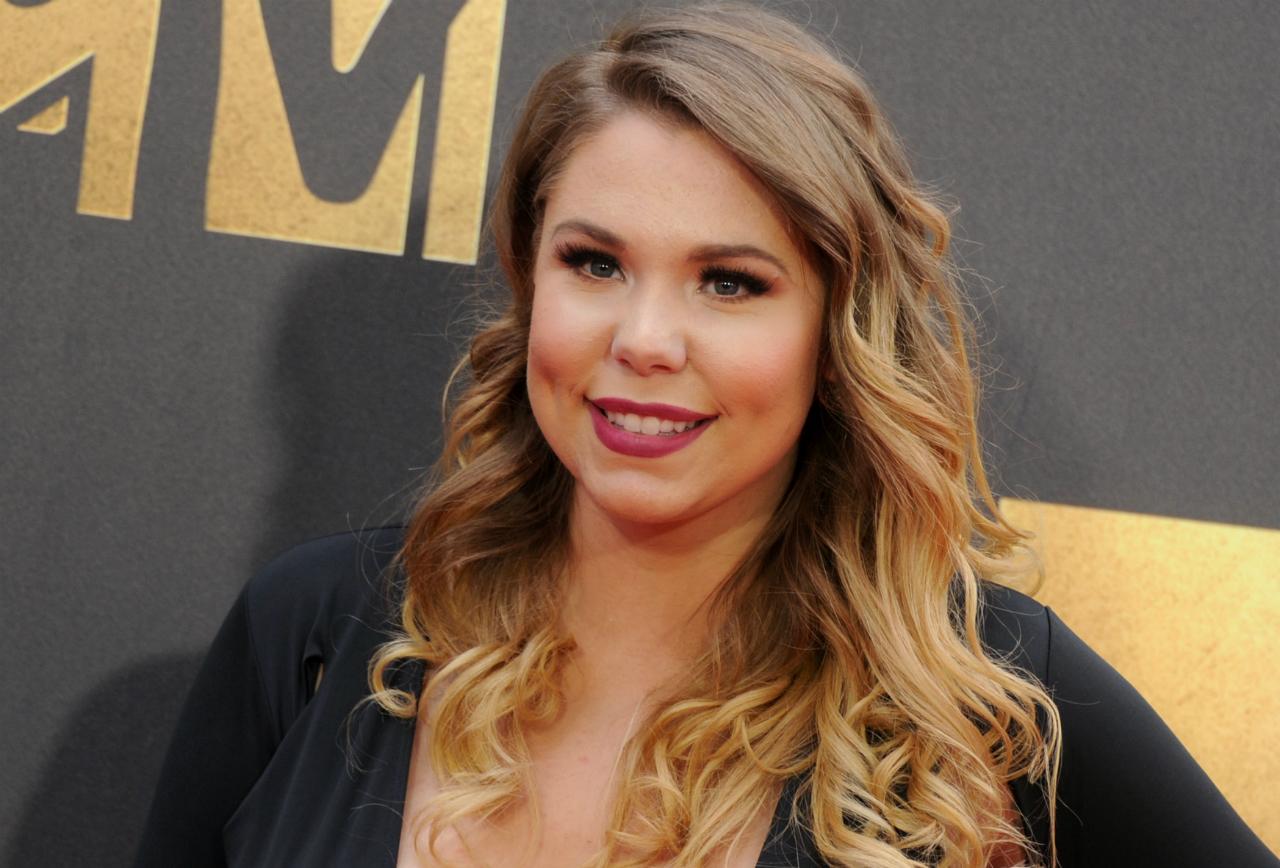 Kailyn Lowry plastic surgery rumors have swirled for some time, but just how much cosmetic surgery has the Teen Mom 2 star had? RadarOnline has rounded up all of Kailyn Lowry's personal tweaks that have helped with boosting her self-confidence. Unlike some celebrities who keep you guessing about whether or not they've had any work done, Lowry has been pretty transparent.
Article continues below advertisement
In January 2018, Lowry put the brakes on the plastic surgery she had scheduled, taking to Twitter to let her fans know of her decision. She explained: "I won't lie to y'all, I came to Miami for lipo & a boob job. But hours before my surgery, I decided I don't want to go through with it. When I get home, I'll use the money I was gonna spend on surgery for a nutritionist & get back into working out. Damned if I do and damned if I don't."
More: Kailyn Lowry's Most Shocking Instagram Scandals
1. Early Years
Taking a look back at Lowry's earliest Instagram entries gives some perspective about how she looked when she first became a reality TV star. In 2010, Lowry was first seen on 16 and Pregnant, later landing on the spinoff series, Teen Mom 2, which premiered in 2011 on MTV. This pic of Lowry, posing with Teen Mom stars Jenelle Evans and Leah Messer, was posted to her Instagram in 2012, well before she had any work done.
Article continues below advertisement
2. Gum Reduction
In 2014, Lowry had a procedure called gum reduction surgery, which exposed more of her teeth to create a noticeably more substantial smile. The results were definitely dramatic and clearly an area that she wanted to improve after getting her braces off.
3. Lowry Denies Lip Fillers
In a December 2015 Instagram pic, Lowry shot down some rumors about her appearance, writing: "No, I do not have lip fillers." One fan remarked: "Ain't no shame in lip fillers! But you most definitely do have them! We saw you super swollen on the after shows... Own it girl! They look great!"
4. Multiple Surgeries
Mom of three Lowry, her castmate, Briana DeJesus, and her sister Brittany headed to Miami for surgery from "Dr. Miami," Dr. Michael Salzhauer in January 2016. At the time, her then-husband, Javi Marroquin, expressed his support on Twitter, writing: "Whatever is going to make her happy, then I ride with her. Feel better babe." Lowry had liposuction, a tummy tuck, and a Brazilian butt lift.
Article continues below advertisement
5. Doctor Explains
Lowry's doctor explained why the three women had plastic surgery, telling People: "All three girls had different issues with their bodies that they'd been dealing with, and really there is no way to improve what they wanted to improve through the gym."
6. Body Confident Results
In July 2016, Lowry showed off her plastic surgery results on Instagram in a beach pic captioned "Puerto Rico #summer16." Lowry posed with a cocktail in a black two piece bathing suit, looking happy and confident on the beach.
7. More Fan Questions
In another Instagram pic from her Puerto Rico trip, people debated whether Lowry had breast enlargement surgery, with one person noting: "I didn't know she had her boobs done too." Another fan explained, "they probably look bigger since she had her tummy tuck? Small waist so that's what makes them look bigger."
8. Lip Injections
While Lowry reportedly had lip fillers in the past and didn't like the results because of a reaction to Botox, Lowry received them again, showing off her plumped lips on a Teen Mom 2 reunion special in June 2016. She explained on Twitter: "Tried to get lip fillers and had a reaction. You should have seen them without lipstick."
Article continues below advertisement
9. Dental Work
Lowry has been fairly transparent with her fans about her body improvements, taking to Snapchat in 2017 to show off dental work and explaining: "I am going to the dentist to get my veneers done. They are super thin. No prep, no drill, no pain."
10. More Work? Or Just Makeup?
In October 2017, Lowry addressed fans who thought she had more surgery, taking to Snapchat to explain: "People think I got cheek fillers, a nose job, a tummy tuck and my teeth done. Definitely only got my teeth done. I didn't do anything else to my face." She chalked it up to makeup, noting: "wore makeup for the first time in a long time. I still have a snout. I look pretty much the same."
11. Lowry Explains All
In Lowry's book Hustle & Heart, she spoke of her struggle with body image and her reasons for surgery, explaining: "My decision to get plastic surgery came down to one simple thing: I'm human. I care how I look. I knew that being satisfied with my outer appearance would give me the confidence I needed to face the world head on. For me, the things that I wanted to change about my body were nagging little distractions from the deeper missions I wanted to work on."
Article continues below advertisement
12. Skin Issues
In October 2017, Lowry posted an Instagram photo that praised a doctor for helping with another area of her body she wanted to improve: her skin. She captioned the pic: "Love @drsarmelasunder! Helping to get all my skin issues under control!"
13. Teeth Whitening
Lowry found the perfect solution for keeping her teeth brilliant white, taking to Instagram to share: "I no longer have to spend thousands to whiten my teeth. My @HeyWhiteSmile Teeth Whitening Kit allows me to whiten my teeth On-the-Go! Super convenient! Plus it doesn't make my teeth sensitive like other products! I highly recommend it..."
14. The End of Surgery?
Lowry told RadarOnline in 2017 that she didn't want to have any more plastic surgery procedures, explaining: "No more plastic surgery. I tried Botox, horrible fail for me. I'm done."
15. A New Outlook?
While Lowry revealed she had planned additional plastic surgery procedures in 2018, she had a last minute change of heart. Her ex-husband, Marroquin, told E! News that he fully supported her decision, explaining: "I'm super proud of her for making that decision! I used to tell her all the time to do it naturally. Good for her. The reward will be greater in the end."
We pay for juicy info! Do you have a story for RadarOnline.com? Email us at tips@radaronline.com, or call us at (866) ON-RADAR (667-2327) any time, day or night.