'Bad Girls Club' Star Arrested For Performing Oral Sex In Public While TOPLESS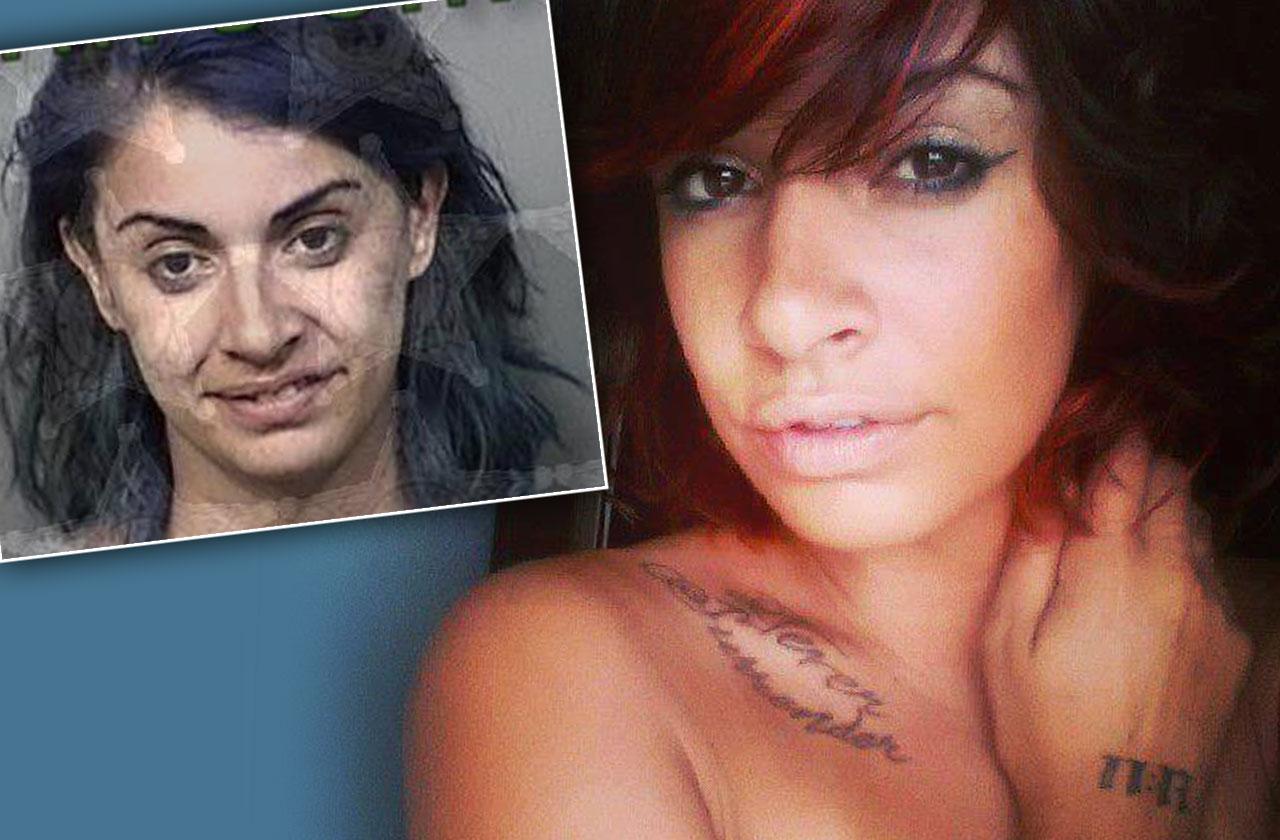 Article continues below advertisement
READ THE EXPLOSIVE POLCIE REPORT!
In the case report, the reporting officer observed eight people yelling at each other in a parking lot.
"A female with no top on and black shorts, later identified as Nicole Vargas, started to walk away towards the west side of the building," the reporting officer wrote. "I yelled at her to stop and identified myself as a Deputy Sheriff. Nicole immediately took off running down the west side of the building and jumped through a fence that was partially pulled down."
When the officer caught up with her, he attempted to handcuff her. That's when she "immediately pulled out of my grip and rolled away trying to escape again." The officer grabbed her by the shoulders and held her down until a witness helped him handcuff her.
After the arrest, he spoke with a witness who claimed she saw Vargas "across the street, topless, on her knees with Colton Voegele's penis in her mouth, performing oral sex."
Article continues below advertisement
"The witness advised that they changed positions in the parking lot and Colton eventually was standing facing her, with his penis exposed," the report claimed. "The witness yelled across the street that she could see them, however, they continued their actions."
The reporting officer then spoke to a second witness, who observed Vargas without a shirt, performing oral sex on Voegele's penis.
"He advised that he went across the street and told them to get out of there and find someplace else to do what they were doing," the report read. "The second witness told him that he 'didn't want any trouble' and then Colton proceeded to hit the second witness on the back of the head and one hit to his right jaw with a closed fist."
He then claimed Vargas punched him with a chest and back of the head, and ripped his shirt off. He also claimed Voegele hit him two or three more times.
"I observed some red marks on the second witness' chest and back of his neck, corroborating his story," the report continued.
When Vargas was transported to Cape Canaveral Precinct, she yelled "such my d**k" when the officer attempted to read her Miranda Rights.
Article continues below advertisement
"There was a strong odor of an alcoholic beverage coming from Nicole's breath," the officer alleged in the report. "She continued to yell and be belligerent while the arrest paperwork was completed."
Voegele, who was also arrested, alleged that the two met on a dating app and had arranged to hang out on the beach. He admitted they drank alcohol and claimed she was "being forceful and persistent and kept trying to perform oral sex on him."