Boozy Breakfast? Heidi Montag Accused Of Being An 'Alcoholic' After Drinking At 9am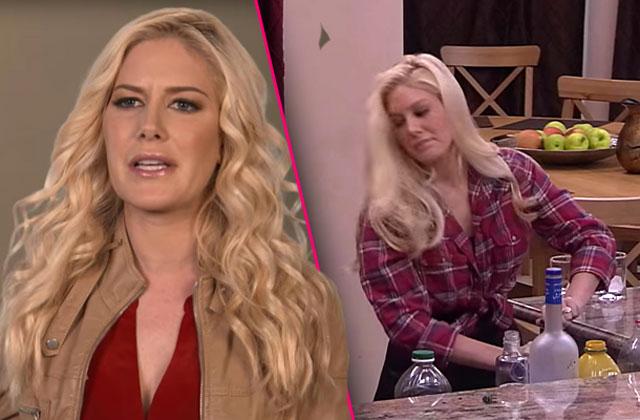 Heidi Montag has been drowning her sorrows in alcohol ever since she joined The Mother/Daughter Experiment: Celebrity Edition to fix her estranged relationship with her mother. After weeks of drunken fights and puking, her co-star finally had enough in an exclusive sneak peek of this week's episode.
"Are you making a drink already at 9am?" Jessica Canseco asked Montag, 29. "You're an alcoholic Heidi. People should not be drinking at 9am going into therapy."
Article continues below advertisement
The former star of The Hills then vented to her co-star Natalie Nunn, "Don't call me an alcoholic! You can't jab me. It goes into a safe and I'm going to cash out!"
Canseco was heard saying, "If somebody gets in my face today I'm gonna f**king punch them!'
When Montag confronted her, Canseco responded, "Annoying you guys are drinking at 9am."
Montag fired back, "You want a problem with me? People have mimosas in the morning. We're having one drink. If you want to have a problem let's have a problem. I'm not your daughter so don't talk to me like that."
When Canseco said, "It's not personal," Montag jabbed back, "I think it is. You want to be a mom? It's 19 years too late girl."
The brawl comes after Montag got drunk and puked on the show's premiere episode.
"Last time I was on TV with my mom, that was the breaking point in our relationship," she exclusively told RadarOnline.com in March. "I was just a little too nervous and drank a little too much. That was certainly my lowest point in the house."
The Mother/Daughter Experiment: Celebrity Edition airs Fridays at 10/9c on Lifetime.