Daddy Dearest? Heidi Montag Reveals The Truth About Her Accused Child Molester Father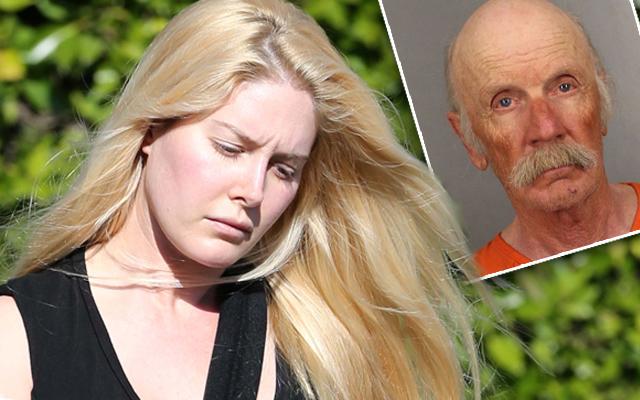 Heidi Montag is focusing on mending her estranged relationship with her mother on yet another reality TV show. But meanwhile, her family has been rocked behind the scenes by her father's sex crime charges. The former star of The Hills exclusively revealed to RadarOnline.com how her relationship is with her father today after the horrifying charges against him.
The reality star's father, William Montag, was arrested for three felony counts of aggravated incest and of sexual assault on a child in January 2015. He maintained his innocence during a court appearance in December.
Article continues below advertisement
Despite the charges, Montag insisted their relationship is "great." She added, "I don't think I'll be doing any further therapy shows with anyone in my life!"
Montag, 29, is currently starring on The Mother/Daughter Experiment: Celebrity Edition with her mom Darlene Egelhoff after Montag's extensive plastic surgery procedures over the years ruined their relationship.
"It was very challenging for that time in my life," Montag explained of when Egelhoff spoke out against her transformation. "When I heard my mom talking about the plastic surgery, I just felt very betrayed and upset with her talking about it publicly."
While Montag vows to be "done with the whole surgical quest at this point in time," the experience also helped her realize other factors that caused their estrangement.
"I felt emotionally responsible for everyone so at that time I needed a hard separation in order to take care of myself," she said. "We realized without the fame and money and TV, us having such a severe separation was inevitable with everything we had building up to that point."
With her relationship with her parents now in order, Montag confessed her marriage to Spencer Pratt is also "great."
But despite their 7-year marriage, the reality stars aren't prepared to welcome children just yet.
"I think we need another round of Marriage Boot Camp for that one," she quipped. "Hopefully next year we can start trying!"