Secrets Behind Rose Marie's Star-Studded Life: She Got Her Start From Mobster Capone!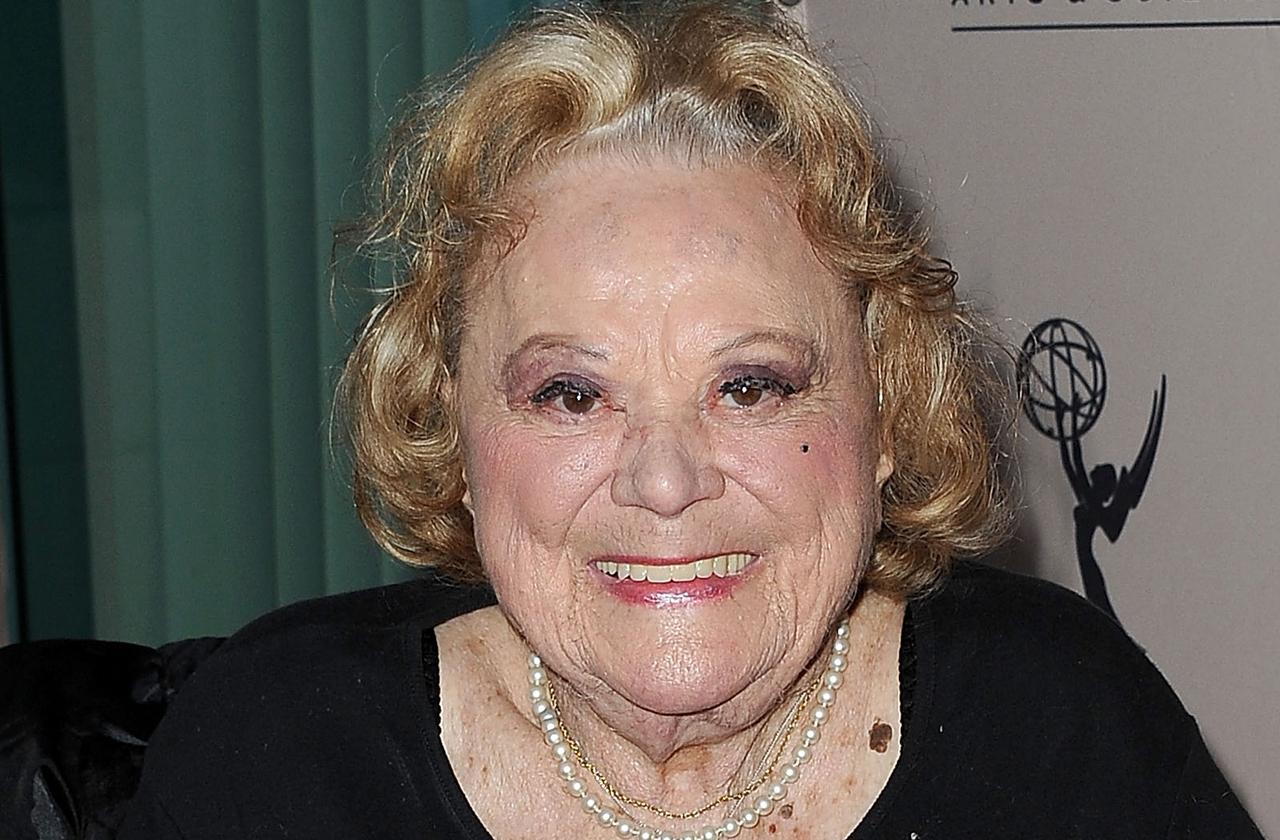 Entertainment great Rose Marie was an acting legend, having made her mark on vaudeville, radio, movies and TV, where she found her most memorable role as tart-tongued comedy writer Sally Rogers on The Dick Van Dyke show.
The iconic actress was still plugging along before her death on December 28, 2017 with Wait for Your Laugh — a documentary about her storied life directed by Jason Wise that was released last month.
Article continues below advertisement
And now, on the heels of Marie's passing, RadarOnline.com can reveal the secrets behind her star-studded, fairy-tale life, her days on the classic '60s sitcom and the good friends she made along the way.
Born Rose Marie Mazetta, she was a wildly successful singing star as a child — billed as Baby Rose Marie until her teens — and admitted her career had a helping hand from notorious mobster Al Capone!
"My father worked as an arsonist for Al Capone," Rose Marie once confessed. "He used to burn down your warehouse if things weren't going the right way, but I didn't know that at the time." She recalled how as a little girl Capone had told her, "You can call me Uncle Al!"
He also promised to take care of her — and he did, getting her bookings in mob-con- trolled clubs all over Chicago, which eventually led to her high-profile gig at Las Vegas' brand-new Flamingo Hotel.
Article continues below advertisement
"My career was just me working as much and as often as I could," she said.
Rose Marie made the jump from stage to television screens in 1955 and six years later joined The Dick Van Dyke Show, becoming good friends with co-stars Dick Van Dyke and Mary Tyler Moore, who passed away in January at age 80.
She recalled of Mary: "The day she came in to work — the very first day — she'd made up her mind she was going to be a big star. "She said, 'One day, I'm going to have my own show. I'm going to call it 'The Mary Tyler Moore Show.'
"She was that ambitious and sure of herself! She had made up her mind … and she worked hard at it." Rose Marie gushed about her friend, "It wasn't until she died that I realized just how much Mary had meant to me. It was like a part of my life had died along with her!"
Rose Marie was in contact with Mary during the last months of her life and received updates on her health from old pal Dick, who she once called "naturally funny." "Dick is the most easygoing man I have ever known," she confessed. "He loves to stay busy. He still goes to the gym, works out, watches his health and what he eats — and he's still working!"
Comedy great Dick joined many others, including Carl Reiner and Tim Conway, in Wait for Your Laugh, Rose Marie's story of fame, tragedy, love and laughter, to reminisce and salute the woman who's had the world's longest showbiz career — and will continue to live on in the hearts of her fans.
We pay for juicy info! Do you have a story for RadarOnline.com? Email us at tips@radaronline.com, or call us at (866) ON-RADAR (667-2327) any time, day or night.