'My 600-Lb Life' Star James King's Life At Risk After Weight Balloons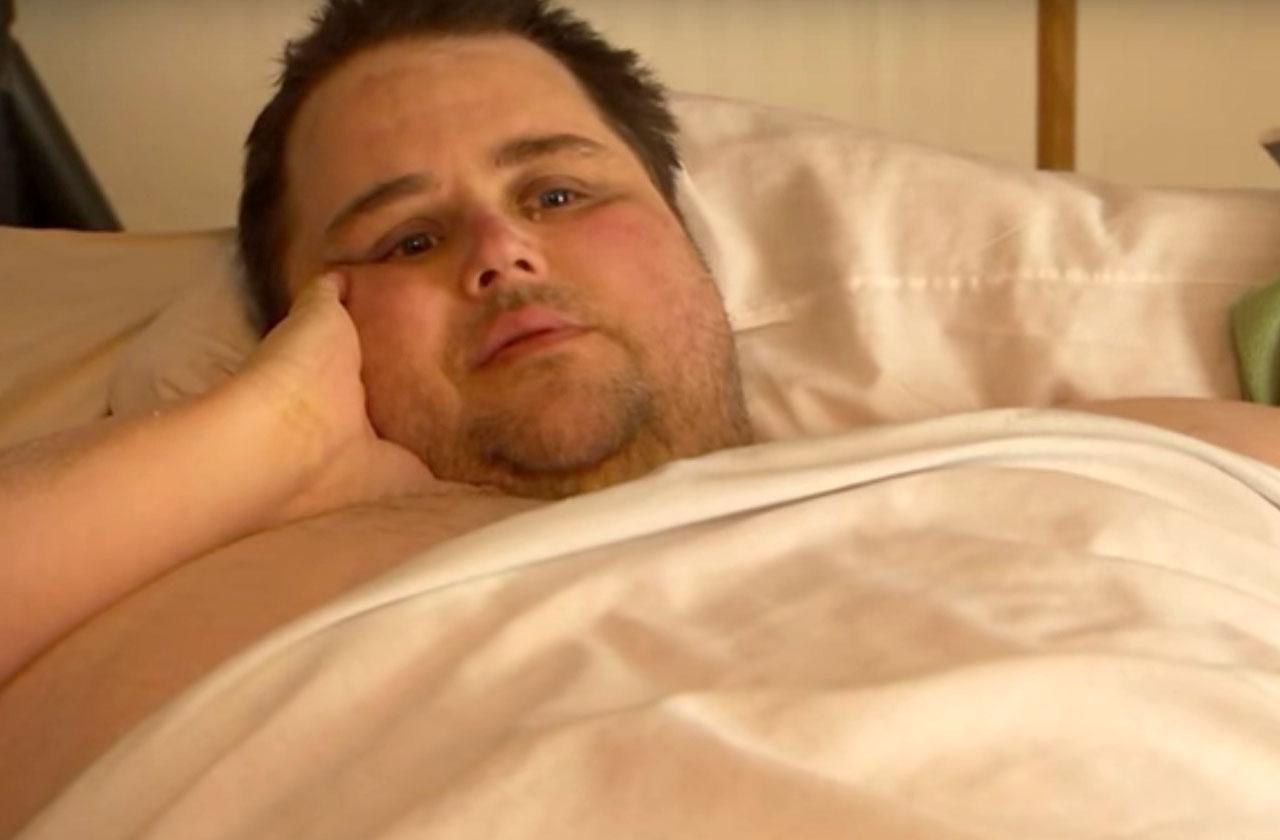 Instead of winning the battle of the bulge, James King, the morbidly obese man whose weight shot up to 840 pounds on TLC's My 600-Lb. Life, cheated on pizzas and hamburgers, RadarOnline.com has exclusively learned.
"I'm not going to lie," a source close to 47-year-old King told Radar. "James did have a few problems a couple of times."
Rather than stick to a strict food regimen during the last season of the TLC show and drop to 600 pounds, as ordered by the program's host, Dr. Younan Nowzaradan, better known as "Dr. Now", King packed on more than 100 extra pounds.
Article continues below advertisement
King's fiancée, Lisa, adamantly disputed the weight gain and and insisted that he didn't cheat on his diet, but many viewers didn't believe her and saw King as a stubborn crybaby who was blowing his chance of living a healthier and longer life.
After an exclusive investigation, Radar learned that King blew off a 1,200 calorie-per-day diet, which included baked chicken and vegetables, to feast on what he really craved, usually a piece of pizza or hamburgers.
In fact, King was even caught on the show scarfing Chinese takeout, although his fiancée insisted the scene was staged to show what his earlier eating habits were like, said the source.
King and his fiancée are still under contract and cannot speak publicly in his defense or to express their worries after moving from their home in Pacucah, Kentucky, to a small apartment in Houston, Texas, to be on the program.
Article continues below advertisement
"James is frightened to open his mouth. He's afraid Dr. Now is not going to do the surgery at all," confirms Rudi Pijnnaken, a physical therapist who has treated King.
King is able to sit up in bed — a major achievement considering his substantial girth — but to make even more progress he still needs a trapeze bar, which he cannot afford to purchase himself and is not covered by Medicaid, Pijnnaken told Radar.
Pijnnaken set up a gofundme.com page to raise money for King's expenses on Nov. 30, which has raised a paltry $170 out of an $8,000 goal — a clear indication of how much King has failed in his bid to win over more supporters.
"I'm at my wit's end," confessed Rudi Pijnnaken, who suffered a heart attack while treating King. "It's a lot of work to take care of him. To roll him over, we had a hard time. We almost couldn't get him back in bed."
Article continues below advertisement
"I'm surprised that heart still keeps ticking because that's a big body that he needs to keep alive," added the physical therapist.
Pijnnaken claimed King is also suffering from depression and losing all hope for getting better. Despite exercising with weights, "he still has a hard time losing weight," he said.
"He should be losing a lot more weight, and I don't see it," added Pijnnaken.
Perhaps to blame, the source claimed King suffers an addiction to food: "And when you're that big, you give up because you don't see an out!"
We pay for juicy info! Do you have a story for RadarOnline.com? Email us at tips@radaronline.com, or call us at (866) ON-RADAR (667-2327) any time, day or night.