Abuse, Cheating & Rape Claims! 'Super Size Me' Filmaker Admits To Sexual Misconduct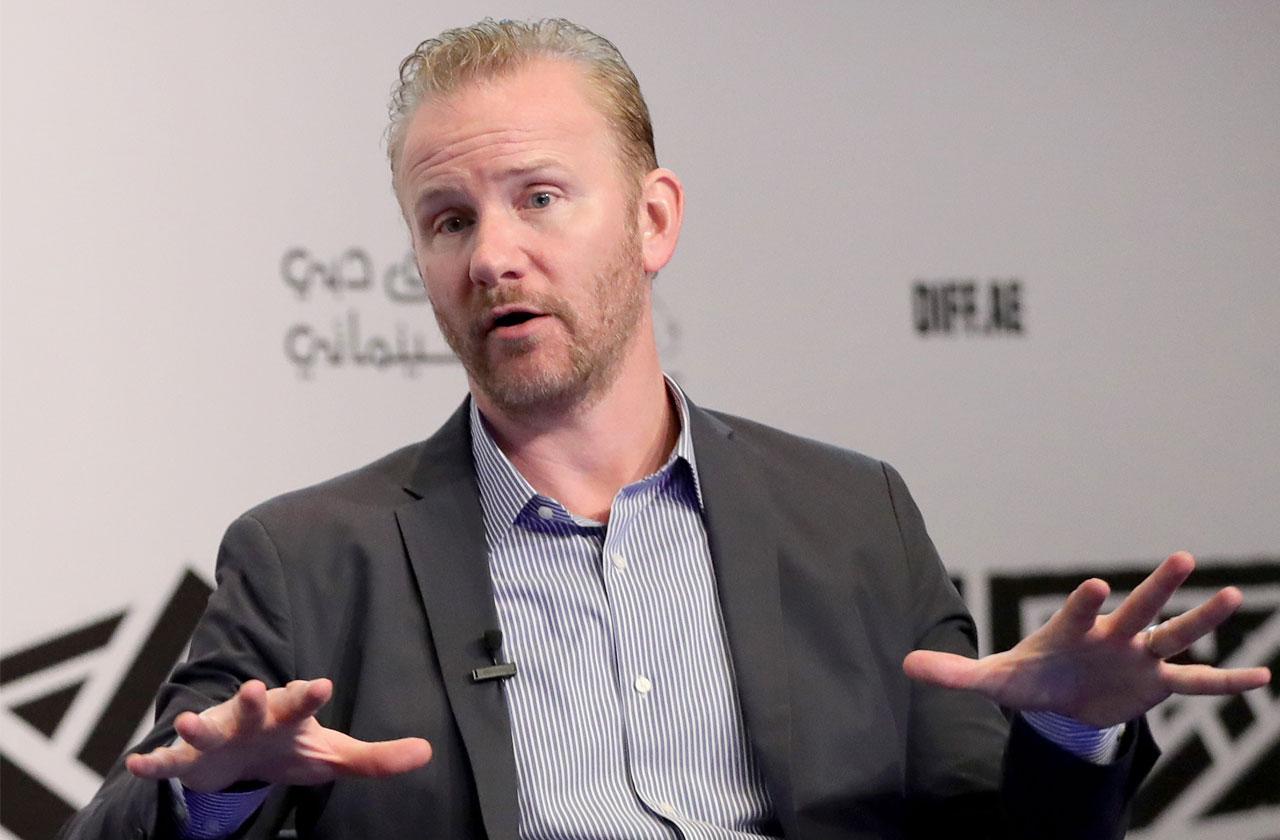 Filmmaker Morgan Spurlock isn't waiting for word of his sexual misconducts to break. Instead, Spurlock is fessing up on his own that he is "part of the problem."
In a lengthy Twitter confession, the Super Size Me documentarian admits that he is a serial cheater on, according to his own words, every wife and girlfriend he has ever had.
"Over the years, I would look each of them in the eye and proclaim my love and then have sex with other people behind their backs," he wrote. "I hurt them. And I hate it. But it didn't make me stop."
Article continues below advertisement
Spurlock, 47, also admits that he was accused of rape in college – a charge he disagrees with, calling it instead a random hook-up and one-night stand.
"This wasn't how I remembered it at all," he shared. "In my mind, we'd been drinking all night and went back to my room. We began fooling around, she pushed me off, then we laid in the bed and talked and laughed some more, and then began fooling around again. We took off our clothes. She said she didn't want to have sex, so we laid together, and talked, and kissed, and laughed, and then we started having sex."
The CNN host and producer further revealed a time years later, when he was accused of sexual harassment at his office, and paid the victim for her silence.
"I would call my female assistant 'hot pants' or 'sex pants' when I was yelling to her from the other side of the office. Something I thought was funny at the time, but then realized I had completely demeaned and belittled her to a place of non-existence," he wrote. "So, when she decided to quit, she came to me and said if I didn't pay her a settlement, she would tell everyone.
Article continues below advertisement
"Being who I was, it was the last thing I wanted, so of course, I paid. I paid for peace of mind. I paid for her silence and cooperation. Most of all, I paid so I could remain who I was."
Unlike other Hollywood big shot who have faced accusations of harrassment, Spurlock is trying to get ahead of his story, admitting to his poor discretions, and offering any excuse he can, including disclosing that he was an abuse victim himself and blaming a drinking problem for many of his mistakes.
"What caused me to act this way? Is it all ego? Or was it the sexual abuse I suffered as a boy and as a young man in my teens?" he wrote. "Abuse that I only ever told to my first wife, for fear of being seen as weak or less than a man?
"Is it because my father left my mother when I was child? Or that she believed he never respected her, so that disrespect carried over into their son?
"Or is it because I've consistently been drinking since the age of 13? I haven't been sober for more than a week in 30 years, something our society doesn't shun or condemn but which only served to fill the emotional hole inside me and the daily depression I coped with. Depression we can't talk about, because its wrong and makes you less of a person."
Article continues below advertisement
Spurlock ends his Twitter revelation by promising to address his demons.
"By recognizing and openly admitting what I've done to further this terrible situation, I hope to empower the change within myself. We should all find the courage to admit we're at fault," he summarized. "More than anything, I'm hopeful that I can start to rebuild the trust and the respect of those I love most. I'm not sure I deserve it, but I will work everyday to earn it back."
Do you feel Morgan deserves forgiveness? Or is this all just a preemptive PR strike to save face? Let us know in the comments section.
We pay for juicy info! Do you have a story for RadarOnline.com? Email us at tips@radaronline.com, or call us at (866) ON-RADAR (667-2327) any time, day or night.