Sadie Robertson Admits She Suffered From An Eating Disorder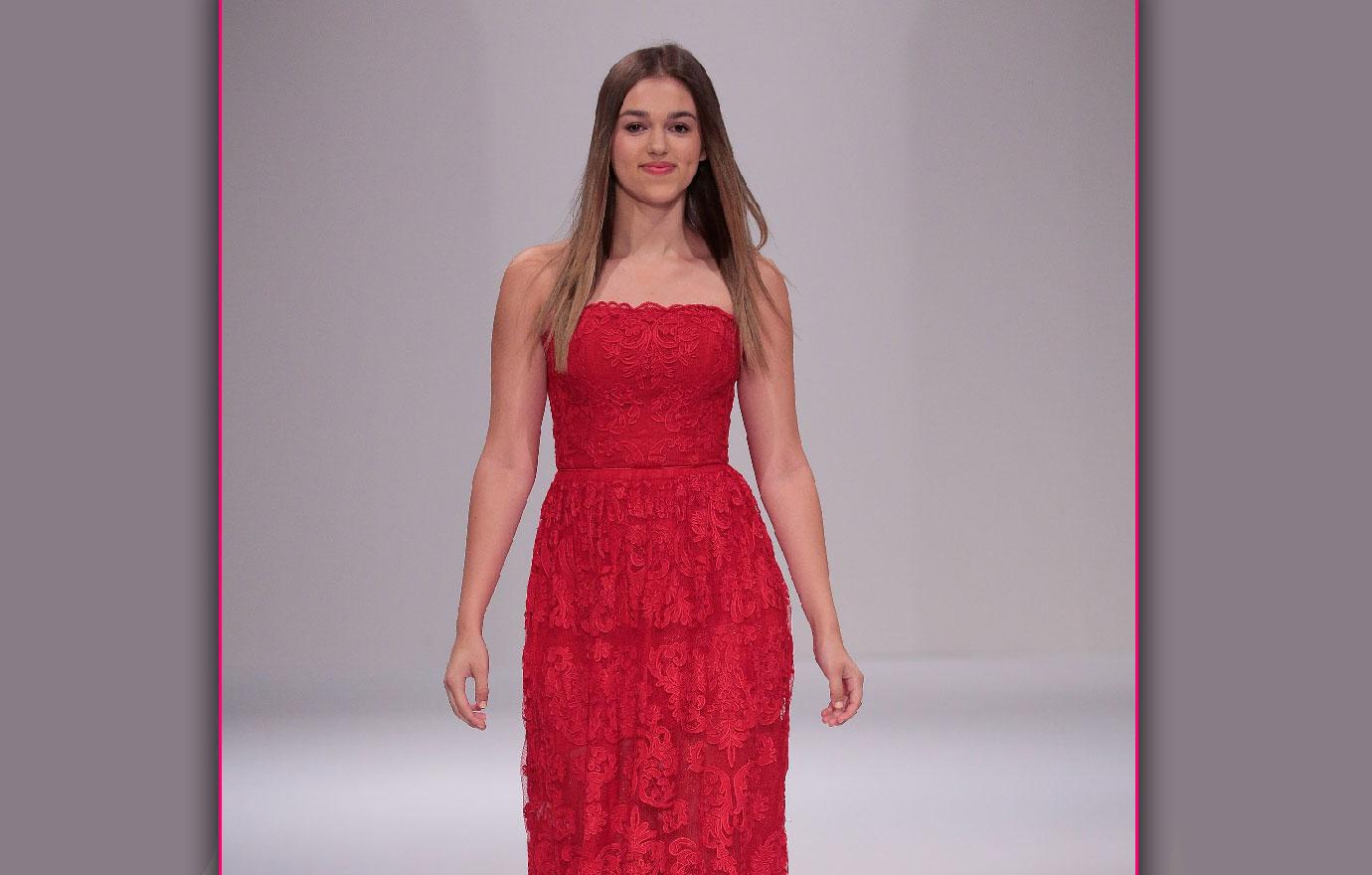 Sadie Robertson has revealed she endured an eating disorder for almost a year.
The former Duck Dynasty star told all about her secret shame in a revealing blog post called "I Woke Up Like This" on Friday.
Robertson, 20, who also excelled on , wrote, "I struggled with an eating problem connected to a negative body image."
She decided to speak out after a photo shoot in which she realized all the primping would present an unrealistic beauty standard.
Article continues below advertisement
The reality TV daughter didn't even tell her mom about the disorder at the time, noting, "It was dark. It was ugly. It was insanely difficult. It was done in secret. It was hidden. … My self-worth was demolished, and I began to lose sight of my true identity."
Robertson confided, "I was able to hide my ugliness on the inside, and that meant no one could call it out. There was no accountability."
The disorder started in 2014, she said, after she was on DWTS.
Robertson is not alone as many stars have battled eating disorders.
As Radar has reported, Robertson previously startled fans saying she wanted to date Justin Bieber as he followed his Christian faith.
Although Robertson didn't specify what form her eating disorder took, she mentioned allowing all of her "ugly thoughts and insecurities to manifest a spirit of fear, jealousy and deception.
"I was trapped in a battle that took place 24/7, and it was one that day by day began to defeat me. My mirror, my pictures, my clothes, and my view were my worst enemies."
Article continues below advertisement
Although Robertson isn't the first celebrity to make an eating disorder confession, with her squeaky clean image, the admission could shock Duck Dynasty fans.
"It was like I was looking in a magic mirror, you know, those ones that distort the image? Except it was my mind changing what I saw. My thoughts instantly went to the imperfections. The blemishes. The flaws. At least five times a day, I would wrap my hands around my thighs, making sure they hadn't grown beyond what I could reach. I knew each little calorie that was in every bite of food I took. I talked about food all of the time," she told her fans.
Through her blog, Robertson hoped to reach other people suffering from eating disorders and let them know they aren't alone.
But in a belief that could be controversial to some, the devoutly Christian star implied that asking God for help turned around her eating disorder.
"The day I prayed for the Lord to enlighten my eyes to see His standard of beauty, is the day my whole life changed," Robertson blogged.
Now, she claims to be healthy and 15 pounds heavier than she was after competing on DWTS.
We pay for juicy info! Do you have a story for RadarOnline.com? Email us at tips@radaronline.com, or call us at (866) ON-RADAR (667-2327) any time, day or night.