Princess Diana Confided Her Divorce Problems To George Michael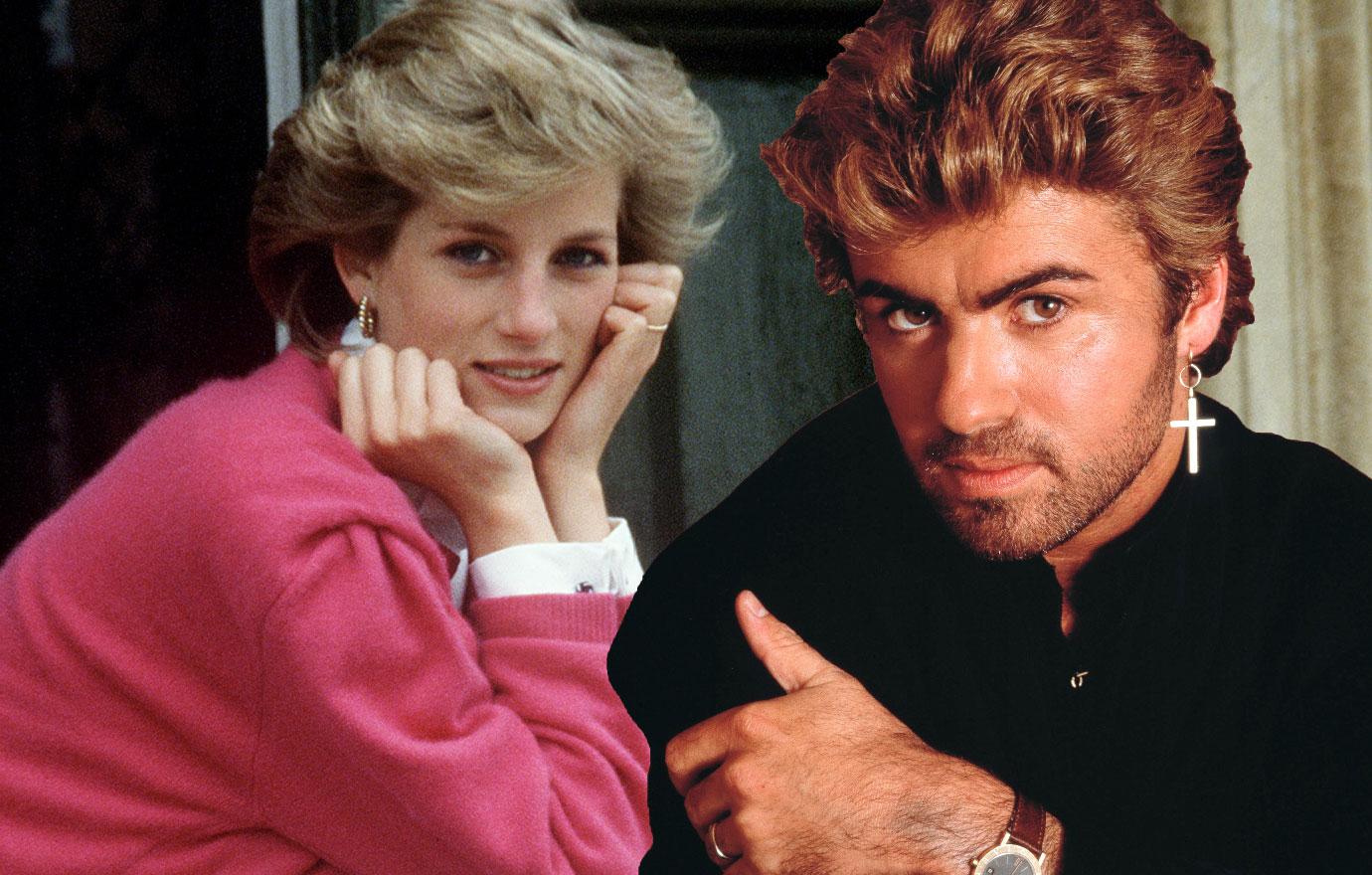 Princess Diana reportedly cried on singer friend George Michael's shoulder about her divorce from Prince Charles in an emotional July 1996 phone call.
Diana told Michael about her marriage split, "It's been pretty grim, but we're near the end of it."
She then dissed the royal family, remarking to the "Careless Whisper" singer, "Not a very loving, compassionate family, this one I'm leaving."
A tape of the previously secret call has surfaced as the media marks the 20th anniversary of Di's tragic car crash death on Aug. 31, 1997 at age 36.
Article continues below advertisement
Michael replied, "I'd love to see you."
But Diana said, "George, can I wait until this has all quietened down? Just lawyers. You know what they're like."
She added, "It's OK, it's all very grown-up."
Michael allegedly gave a tape of the call to his childhood friend Andros Georgiou, 55, who was in the house with the singer during his chat with Diana, The Sun reported. Georgiou claimed Michael told him the explosive tape could help him in retirement!
Article continues below advertisement
As well as complaining about Charles, Diana laughed about their mutual buddy, Elton John, comparing the flamboyant star's shoe collection to that of former Philippines First Lady Imelda Marcos.
"Imelda Marcos eat your heart out," Diana laughed.
Also, when gay Michael told Diana he was "in love" during their call, she sadly said, "Oh lucky you, lucky you."
The call was apparently recorded by Michael's answering machine at his home in North London.