'Bachelorette' Trista Sutter's Brush With Death!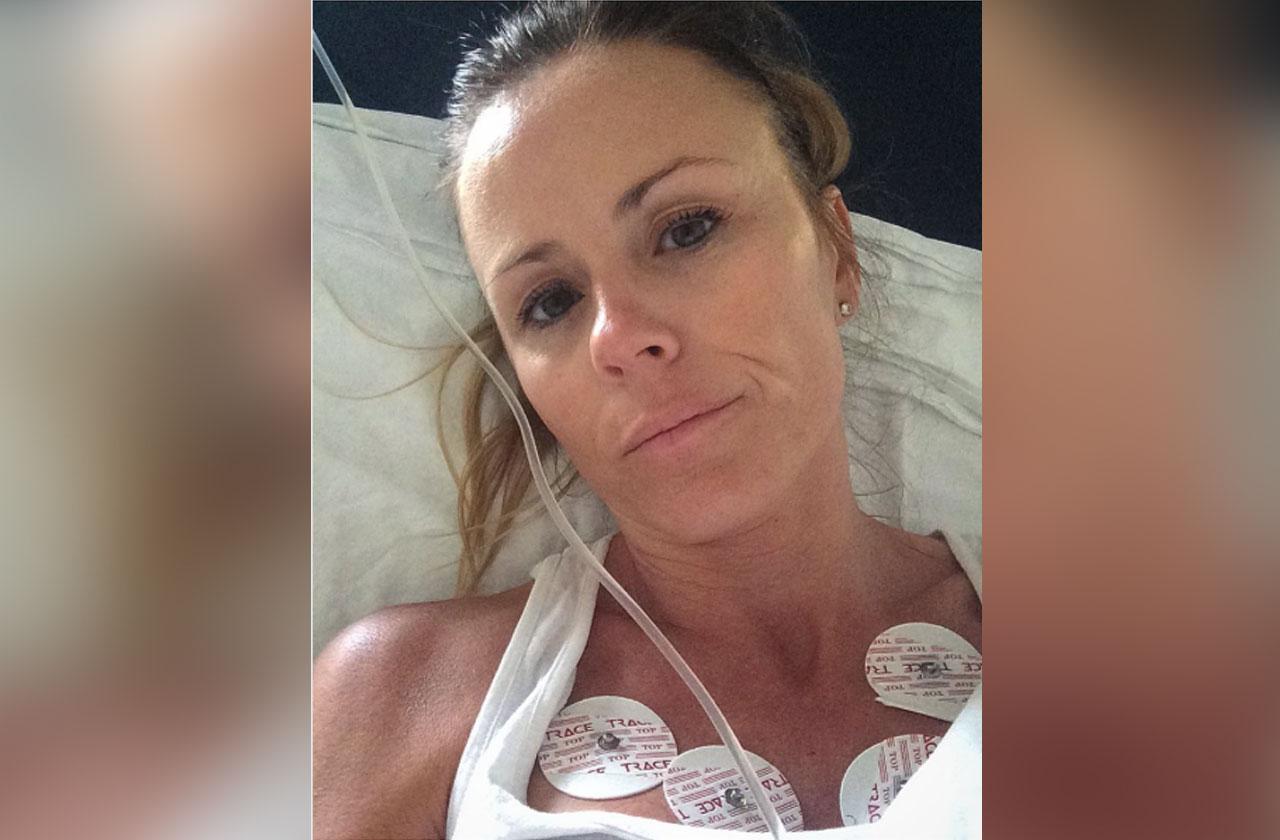 Former Bachelorette Trista Sutter is recovering from a nearly deadly seizure, RadarOnline.com has learned.
The reality star was vacationing with her family in Croatia when she suffered a massive seizure that sent her to the hospital.
On Friday, the 44-year-old shared a photo of herself covered with body monitors and patches, and posted an emotional and eye-opening essay.
"This was me yesterday...two hours after I had a seizure," she wrote on Instagram.
Article continues below advertisement
"Two hours after I fell on my daughter's chest & she watched, along with her brother & grandparents, in confusion & horror as her mommy stared blankly off into the distance & started turning blue."
Sutter says she was in a "euphoric" white dream, until the voices of her husband, Ryan Sutter, whom she met and married on The Bachelorette and their two children, Blakesley and Maxwell pulled her back. She says the near-death experience has changed her view on life's fragility.
"I have an expiration date," she continued.
"I've always envisioned that date being sometime after my kids have graduated college, met the loves of their lives and created families of their own, but I was reminded yesterday that it could come anytime, in any country, whether I'm surrounded by strangers or people I love, or neither, or both."
"I've never been perfect and I never will be, but from here on out, I vow to try my best to live this life to the fullest. To embrace gratitude and the lessons I wrote about over 3 years ago with a newly acquired perspective. To stress less. To love more. To listen. Be kind. Spread joy."
Article continues below advertisement
"To be a better version of myself as a wife, mother, sister, cousin, niece, aunt, neighbor, daughter, and friend."
She then went on to thank her family, friends, and "Bachelornation" for their support, and pushed for others to spread love.
"I don't share these words for your pity, but to inspire you to take them and be thankful for your life and blessings. Tell the people you love how you feel and live with grateful enthusiasm," she wrote. "I plan to."
Story developing.
We pay for juicy info! Do you have a story for RadarOnline.com? Email us at tips@radaronline.com, or call us at 800-344-9598 any time, day or night.