'Bachelorette' Marriage Crisis: Ryan Sutter Confesses He Can't Trust Wife Trista -- Watch The Exclusive Video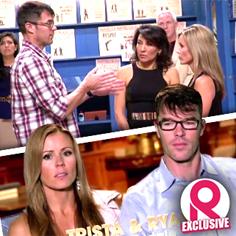 Article continues below advertisement
The father of two recalls a painful past relationship with a cheating ex that destroyed his ability to fully trust his wife of ten years.
"She was in bed with this guy. They were both naked," he says.
The original Bachelorette star, 41, confesses that Ryan's trust issues are creating a wedge between them.
"Ryan's ex girlfriend is something that continues to affect us and our happiness," she says, expressing that her number one need is for her husband "to trust in me, and not hold me accountable for the way you've been treated in the past by people who have betrayed you."